Rui Cardo Reportage... piccoli video per grandi concerti... o il contrario?
Firenze Rocks 2018 Day 1
Come non iniziare il festival alla grande con delle ottime birre dal nostro caro amico Daniele Bertelli al Diorama di Via Pisana? La vicinanza all'arena ci ha portato inesorabilmente a bere prima e dopo i concerti, invadendogli il locale e la cucina 🙂
Il report non può esimersi dal pubblicare due delle fantastiche birre assaggiate in giornata ovvero la Diorama/Badalà Amara Maionchi 2.0 e la Buskers/Godog Renô Cryo.
Giustificatamente tardi (e ubriachi) ci muoviamo per raggiungere la Visarno Arena ci perdiamo i gruppi di apertura
WOLF ALICE
FRANK CARTER & THE RATTLESNAKES
MAMA'S ANTHEM
ed arriviamo a setlist iniziata dei The Kills.
Sia da testimonianze esterne che dalla nostra impressione lo show è stato un po' fiacco...
Probabilmente paga l'eccessiva folla dispersiva ma i Kills personalmente li preferirei vedere in un club ristretto, ambiente ideale per il loro show e il loro tipo di musica (imho).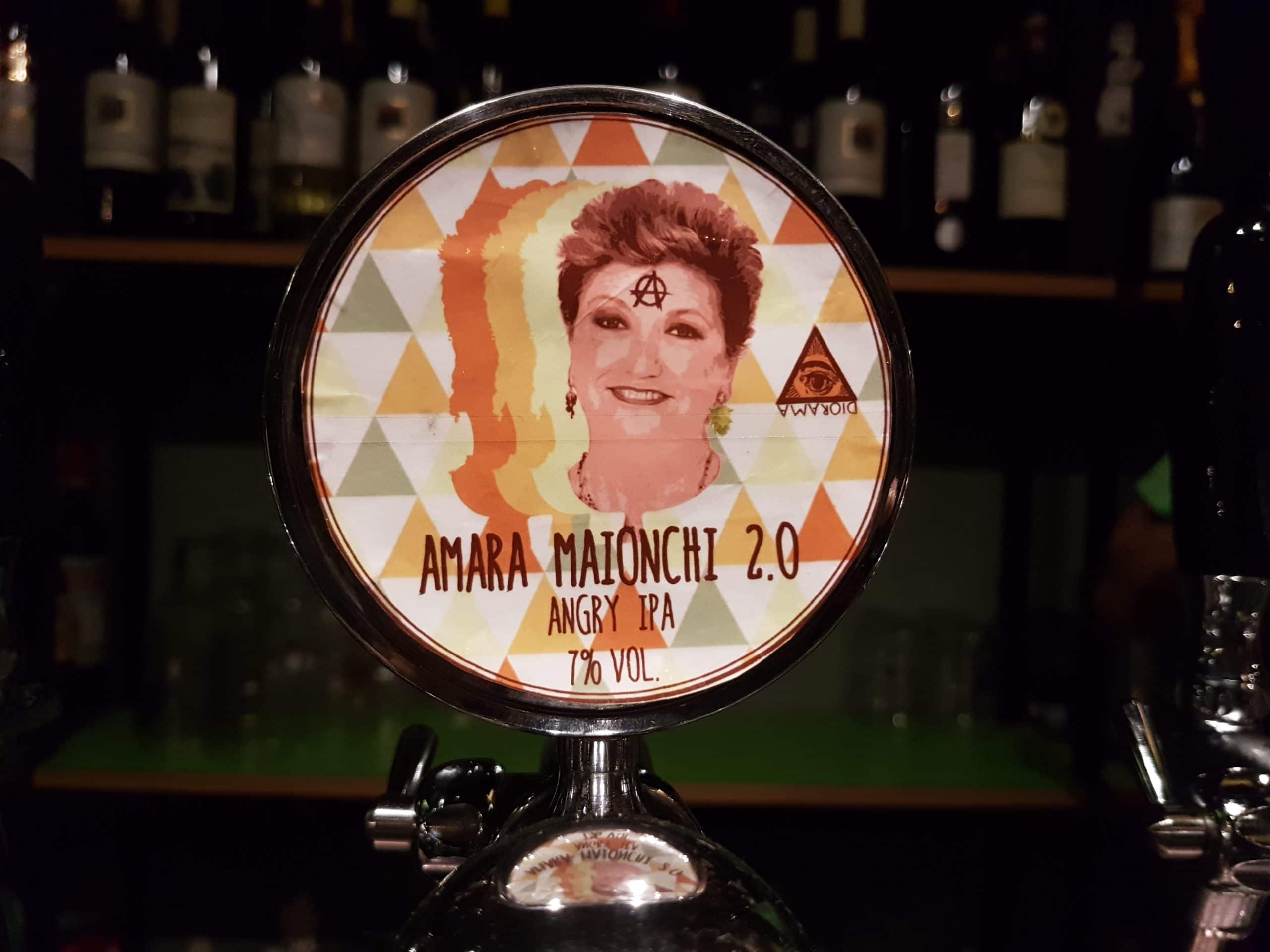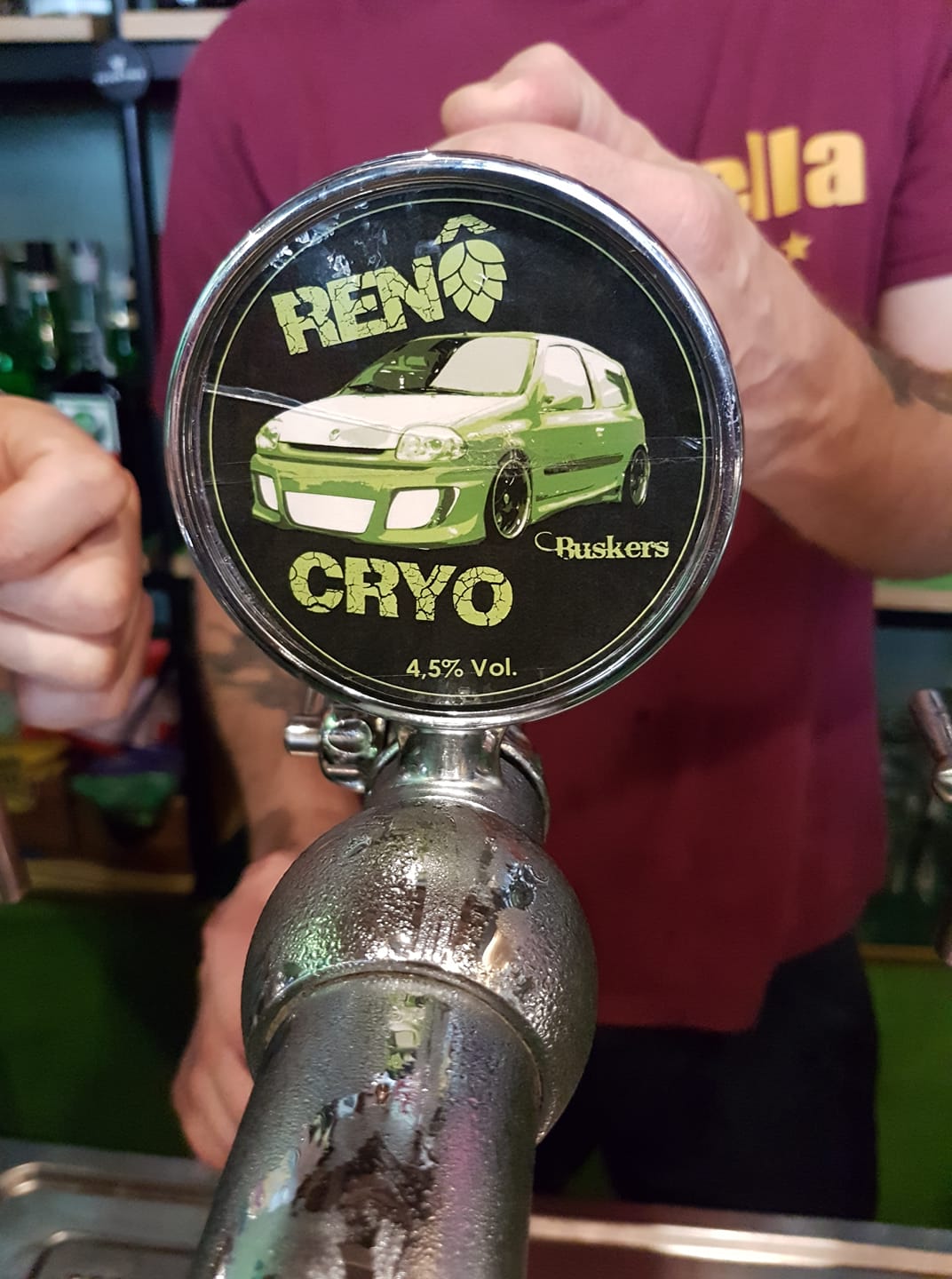 Setlist
Heart of a Dog
Fried My Little Brains
Black Balloon
Whirling Eye
Baby Says
List of Demands (Reparations)
Doing It to Death
Pots and Pans
Monkey 23
Firenze Rocks 2018 Day 1
Finita l'esibizione dei The Kills abbiamo il tempo di incrociare Desmond di Lost che vagava in cerca di Penny 😀
Dopo non troppo tempo inizia il piatto forte della serata ovvero i Foo Fighters. Sono in forma smagliante e suonano con un'intensità grandiosa. Escludono volontariamente pezzi lenti come Walking After You e la recente I Am The River, che adoriamo, per concentrarsi su del puro e sano rock.
Grandissima sorpresa quando salgono sul palco prima Duff McKagan e poi a seguire Slash e Axl Rose facendo impazzire il pubblico. Iniziano cantare It's So Easy, brano con cui apriranno il concerto il giorno dopo.
Non ci arrivano notizie di avvistamenti nella notte a Firenze quindi supponiamo si siano rinchiusi in albergo
p.s. Axl, crediamo abbastanza volontariamente, si tiene molto e canta in modo moderato.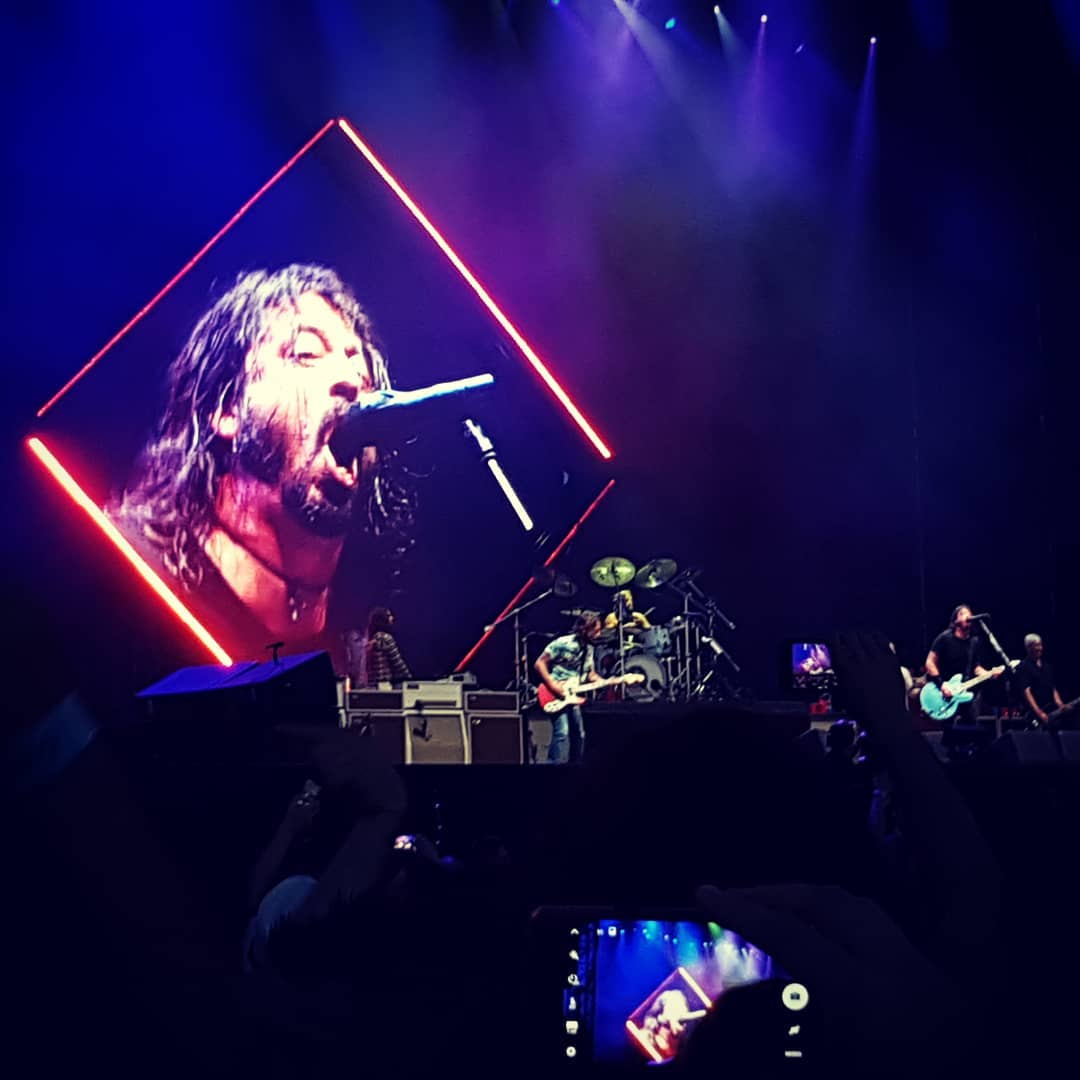 Firenze Rocks 2018 Day 2
E' arrivato il secondo giorno del "festival" e manco a dirlo si preferiscono le birre del buon Daniele ai seguenti gruppi
VOLBEAT
BARONESS
THE PINK SLIPS
che vengono saltati a piè pari.
Si arriva giusto un po' prima dell'inizio dei Guns N' Roses, giusto in tempo per vedere nel pubblico Piero Pelù ("no rahazzi dhai sentiamo i Guns.. occhei facciahmoci un selfieeeaaaauuuuu") e Brunori Sas (o il fratello cool).
L'esibizione di quest'anno vede Axl molto più in difficoltà rispetto allo spettacolo grandioso dell'anno scorso ad Imola. Si tiene molto e non spinge con la voce se non in alcuni pezzi, probabilmente sta accusando il lunghissimo tour di questi anni.
Slash invece di contrappasso è al top della forma e sforna degli assoli incredibili nonchè di una durata invidiabile. Rispetto all'anno scorso non sbaglia nulla (ricordiamo la stecca clamorosa per la sua fama su November Rain ad Imola)
Nonostante la sporadica difficoltà vocale di Axl i Guns suonano la bellezza di ben 30 pezzi portando la durata del concerto a ben oltre le tre ore!! Che stiano prendendo la via dei PJ?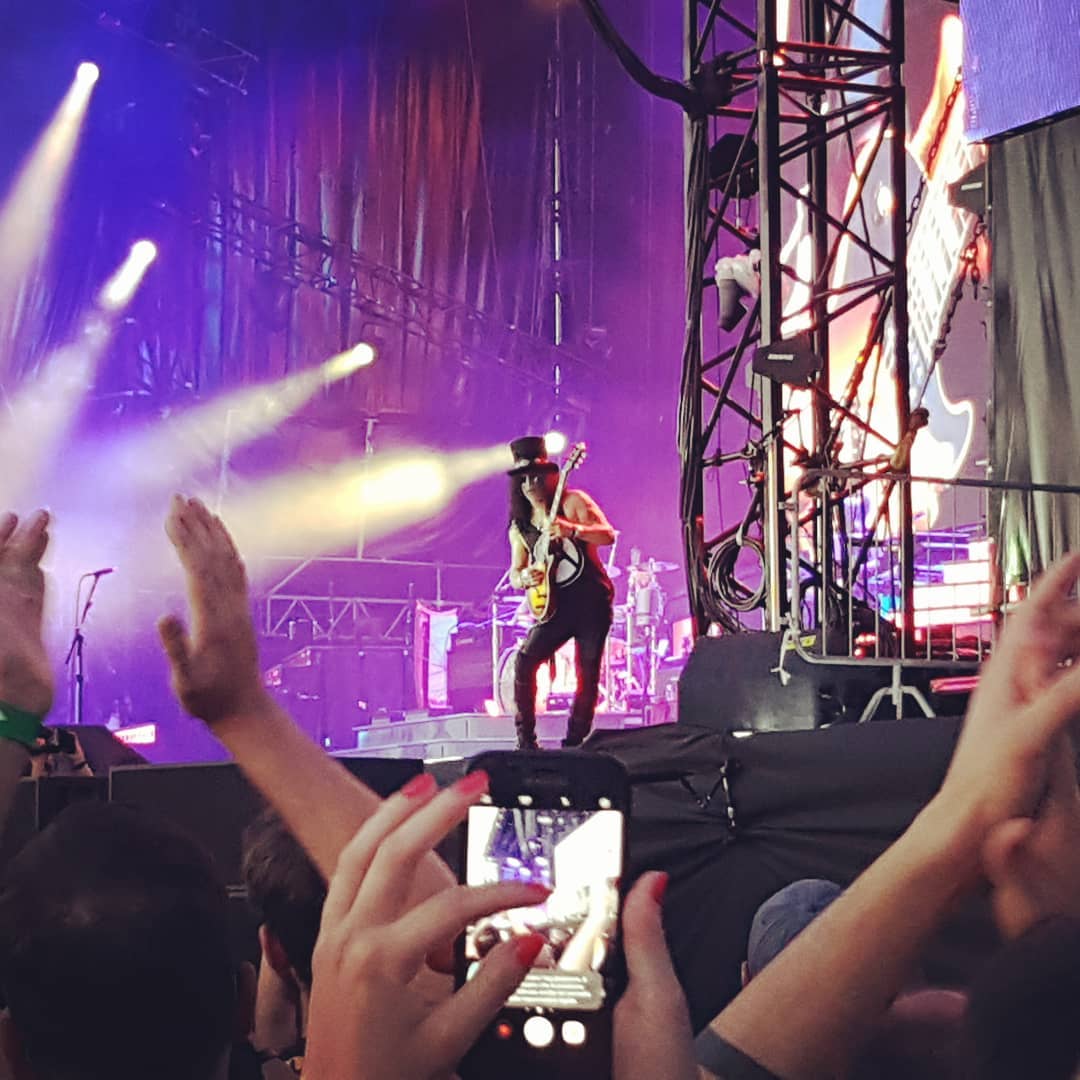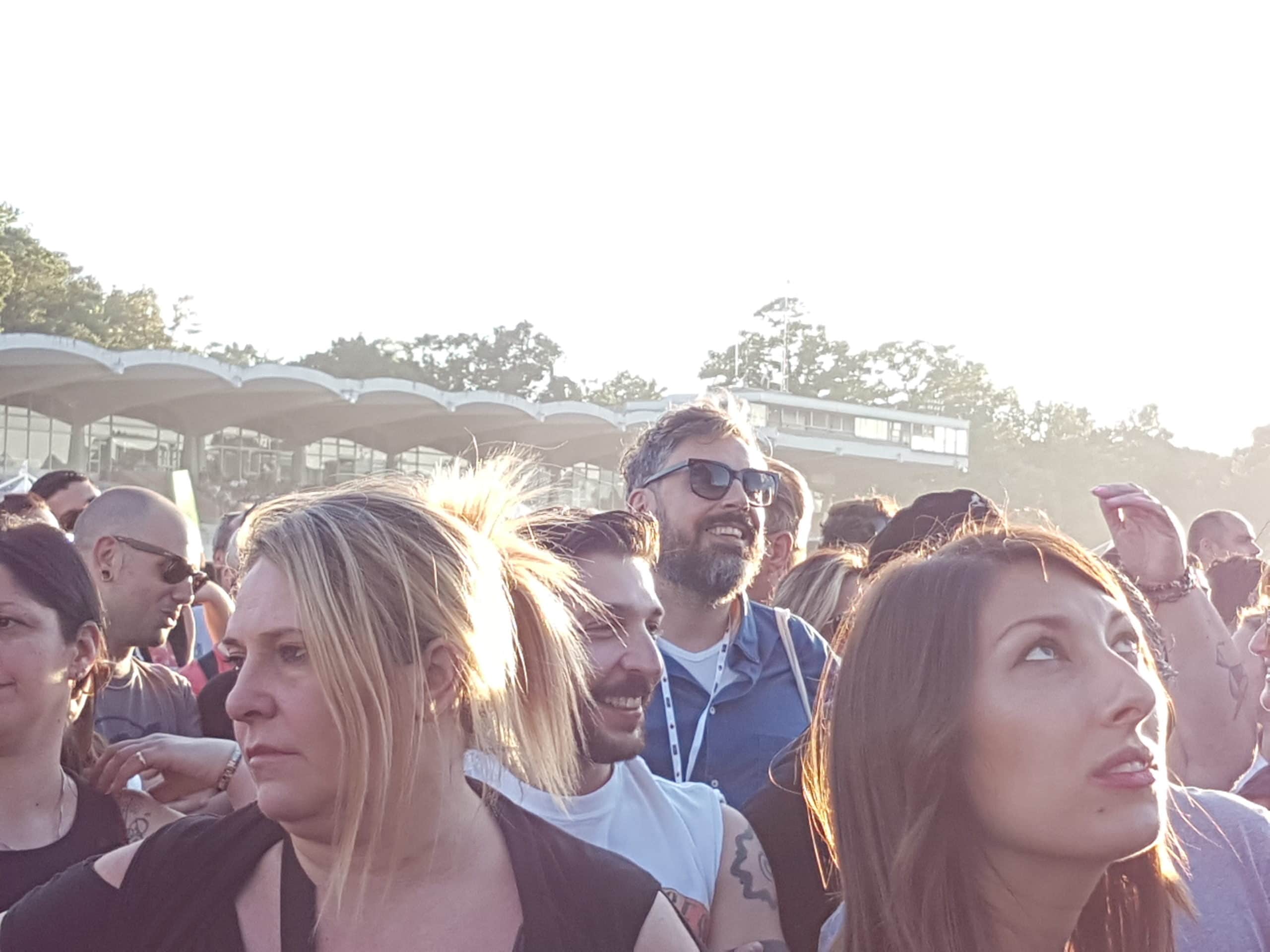 Firenze Rocks 2018 Day 3
Terzo giorno e si inizia ad accusare il devasto dei precedenti giorni 😀
La maggior parte di noi salta i
JONATHAN DAVIS
SHINEDOWN
e si dirige a sentire gli Helloween con una setlist breve ma intensa.
Gli Iron Maiden non deludono le aspettative con una scenografia come al solito spettacolare iniziando con un gigantesco aereo di guerra. L'esibizione non è particolarmente lunga ma ai fan piace e non poco. Bruce Dickinson non sembra accusare l'età ed è in formissima, sia vocalmente che atleticamente visto che spesso non risparmia salti di un certo livello.
Classica bandiera dei Maiden anticipata da quella italiana e a seguire ancora tanto spettacolo quasi da atmosfere "teatrali", da Dracula al Gobbo di Notre Dame contrastati da una colonna sonora per forza di cose hard.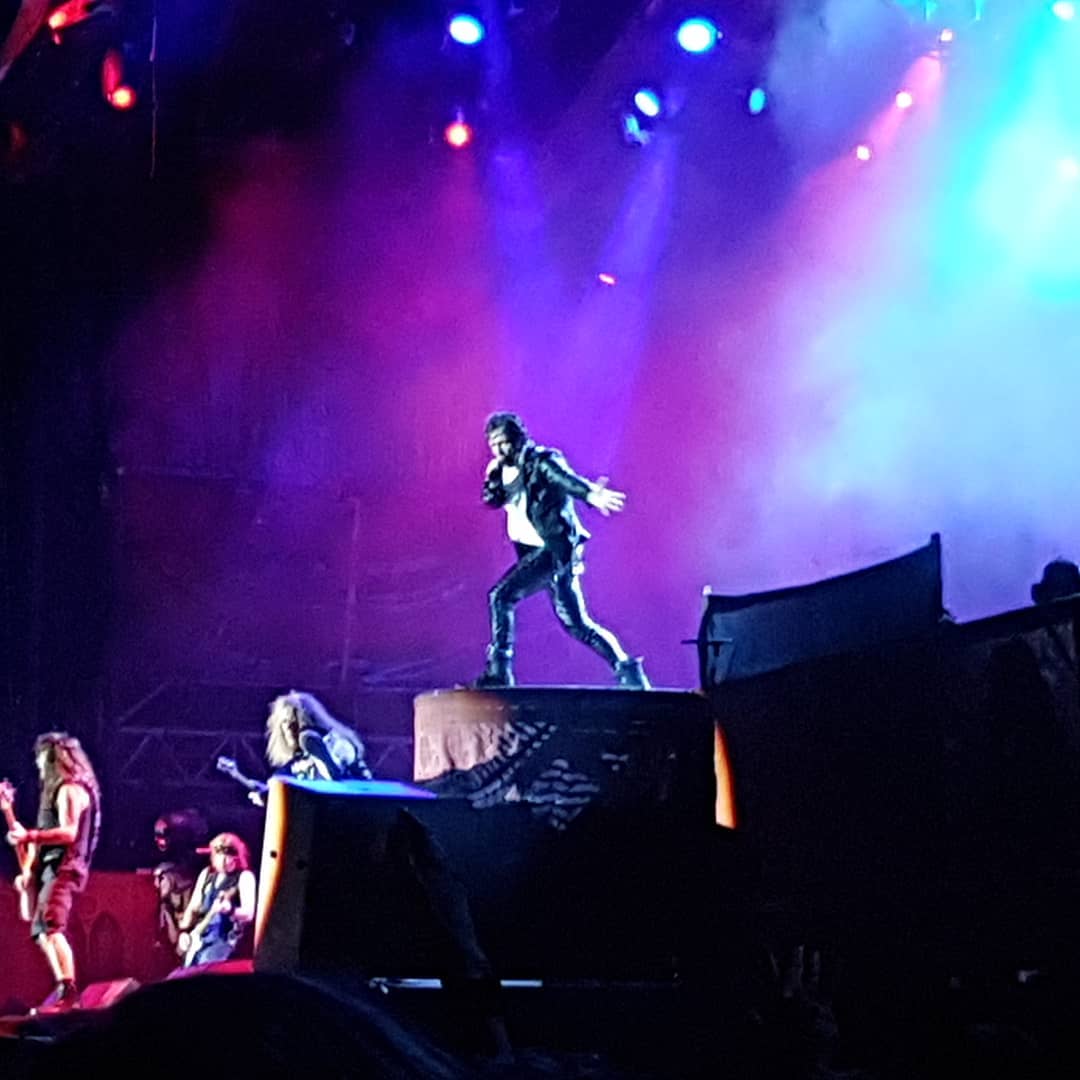 Firenze Rocks 2018 Day 4
Quarto Giorno e i sopravvissuti sono pochi ma per Ozzy Osbourne si deve resistere!!
Purtroppo per preservare la decenza fisica e soprattutto il ritorno verso la base durante la notte, si decide di saltare tutti tranne Ozzy, nonostante la line up sia veramente interessante:
AVENGED SEVENFOLD
JUDAS PRIEST
TREMONTI
AMPHITRIUM
I Judas Priest si scusano a posteriori con il pubblico per la miserrima setlist (appena 10 pezzi lasciando fuori parecchi brani famosi) ma massimo rispetto per Rob Halford che con 40 gradi stava vestito col suo classico nero pesantissimo! 😀
Dopo gli Avenged Sevenfold è il turno del nostro principe delle tenebre... I suoi 70 anni fatti di scelte non proprio salutari lo hanno portato ad un fisico un po' debilitato infatti deambula sul palco in maniera non proprio atletica. Il suo fascino però è sempre lì, come in un rituale satanico annuncia le sue canzoni quasi come lanciasse dei moniti e si rifà subito della mancanza di mobilità tirando fuori una voce ancora fuori della norma.
La setlist è lunga come da aspettative e il potente ritorno di Zakk Wylde da il sublime tocco finale all'intera esibizione.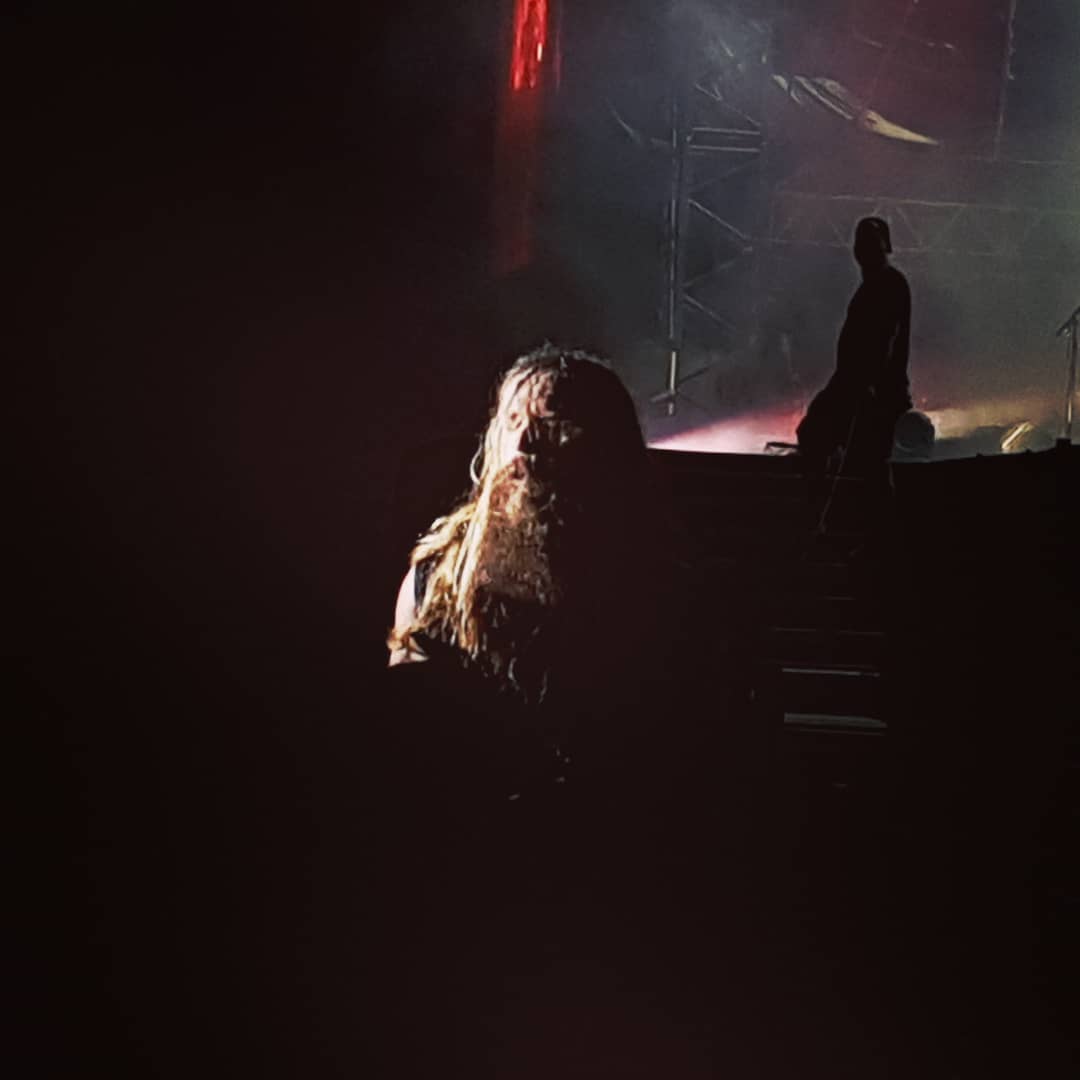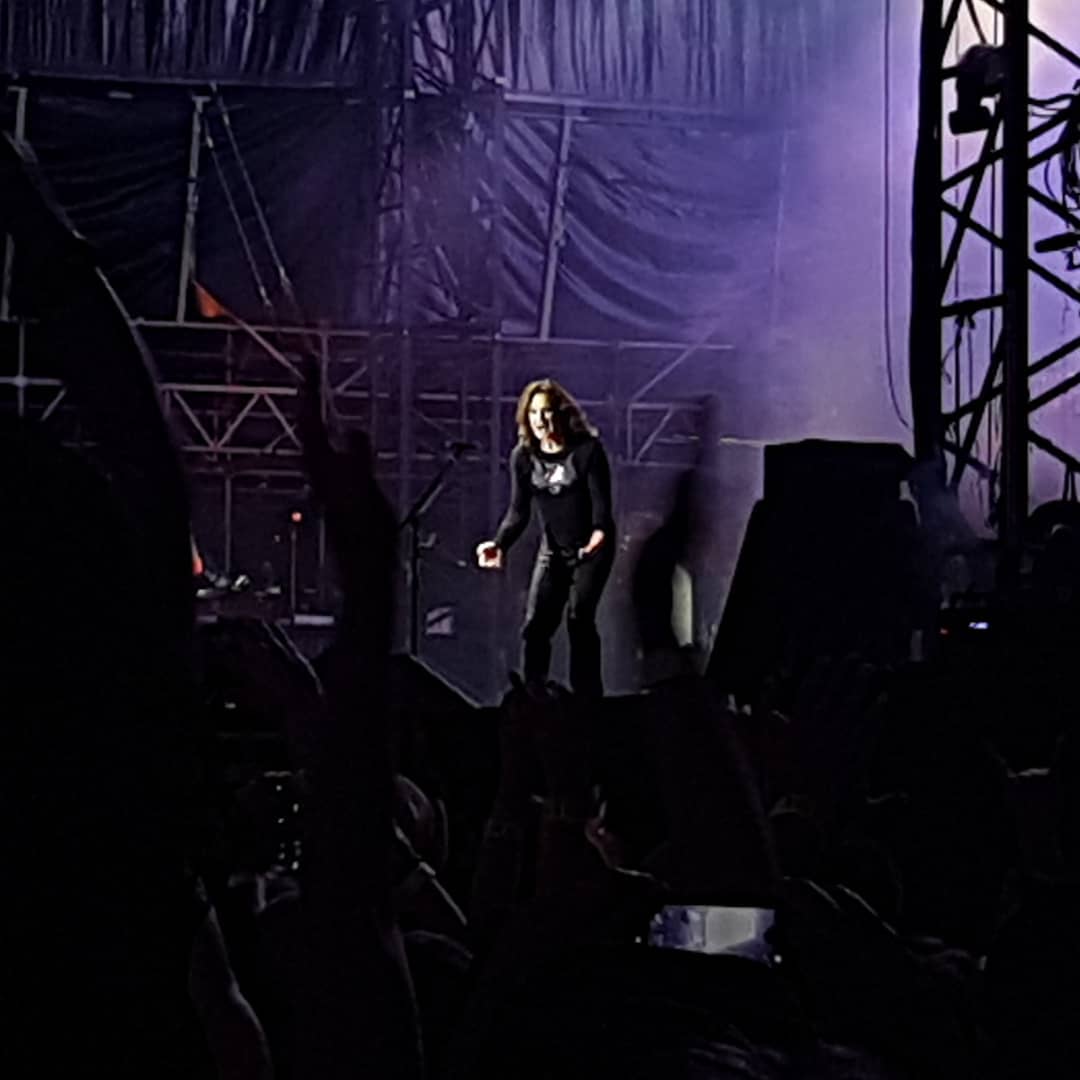 Setlist
Bark at the Moon
Mr. Crowley
I Don't Know
Fairies Wear Boots(Black Sabbath song)
Suicide Solution
No More Tears
Road to Nowhere
War Pigs(Black Sabbath song)
Miracle Man / Crazy Babies / Desire / Perry Mason
Drum Solo
I Don't Want to Change the World
Shot in the Dark
Crazy Train
Mama, I'm Coming Home
Paranoid