Rui Cardo Suggestions presenta grandi classici e perle nascoste, versioni ufficiali e live ricercati.

Enjoy! 😉
Travis - Selfish Jean
Song
"Selfish Jean" is a song by Scottish alternative rock band Travis, released as the second single from their fifth studio album, The Boy with No Name on 9 July 2007.
Lyrics
The title of the song is a reference to The Selfish Gene, a popular science book about evolution by Richard Dawkins. The song was written by Fran Healy in 2005 in his apartment in New York, and was demoed using Healy's own computer. He sampled the drum intro from the Iggy Pop song "Lust For Life", looped it to create a basic rhythm, and then played the song and recorded vocals over the top of the rhythm track.
The demo was then taken to Travis drummer Neil Primrose as an example of what to play, and thus, the song exists in its current form. The lyrics for the song's bridge are taken directly from an earlier B-side, "Standing On My Own", which appeared on the 1997 single "Tied to the 90s".
Background
The single found its way onto the BBC Radio 2 playlist, receiving around twenty plays per week. Even though it charted at a relatively disappointing No. 30 on the UK Singles Chart, it is a song much loved by Travis fans and is performed at a majority of Travis concerts. B-sides for the single include the newly written song "You Bring Me Down", as well as two Squeeze covers—"Is That Love" and "Pulling Mussels (From the Shell)".
It currently remains, as of 2020, their last UK Top 40 hit.
Music video
The music video was released on the band's MySpace page before the release of The Boy with No Name. Directed by American comedian Demetri Martin, the video features Martin who begins by wearing 19 T-shirts with words and pictures to illustrate lyrics from the song, removing them to progressively reveal the T-shirts underneath.
Some of these T-shirts have been recreated for sale: 'Aaaaahh... Selfish Jean', stretching from the back and rotating around to the front, and 'Art, Music, Jaffa Cakes', with additional tick boxes, which have been very popular among fans.
---
Album
The Boy with No Name è il quinto studio album della indie rock band scozzese Travis. L'album è uscito il 7 maggio 2007 nel Regno Unito.
Il titolo dell'album ha origine da un'email che il cantante Fran Healy e la moglie Nora hanno inviato ad un amico quando stavano scegliendo il nome da dare al loro figlio neonato. L'email conteneva una fotografia del piccolo, etichettata proprio "The Boy with No Name".
L'album ha ricevuto critiche molto positive, e si è piazzato alla posizione numero 4 della UK Album Charts e alla numero 1 della UK iTunes chart. Negli Stati Uniti, l'album ha debuttato alla posizione numero 58 della Billboard 200, vendendo 12000 copie nella prima settimana.
I Travis hanno dedicato l'album a Chris Blair della Abbey Road Studios e al campione mondiale britannico di rally Richard Burns, che morì trentacinquenne per un tumore al cervello nel 2005.
---
Artist
I Travis sono un gruppo rock scozzese di Glasgow formatosi nel 1995. Il nome deriva dal protagonista del film Paris, Texas di Wim Wenders. La band ha un sound molto influenzato dalla british invasion, deve molto alle sonorità derivate dai Beatles e dalla scena Britpop degli anni Novanta.
Hanno vinto due volte il premio per il British album of the year ai BRIT Awards e, insieme agli Oasis, sono ritenuti i precursori di band quali Coldplay, Keane e Snow Patrol. Hanno pubblicato sette album, il primo dei quali è Good Feeling, del 1997. L'ultimo disco, Everything at Once, è del 2016.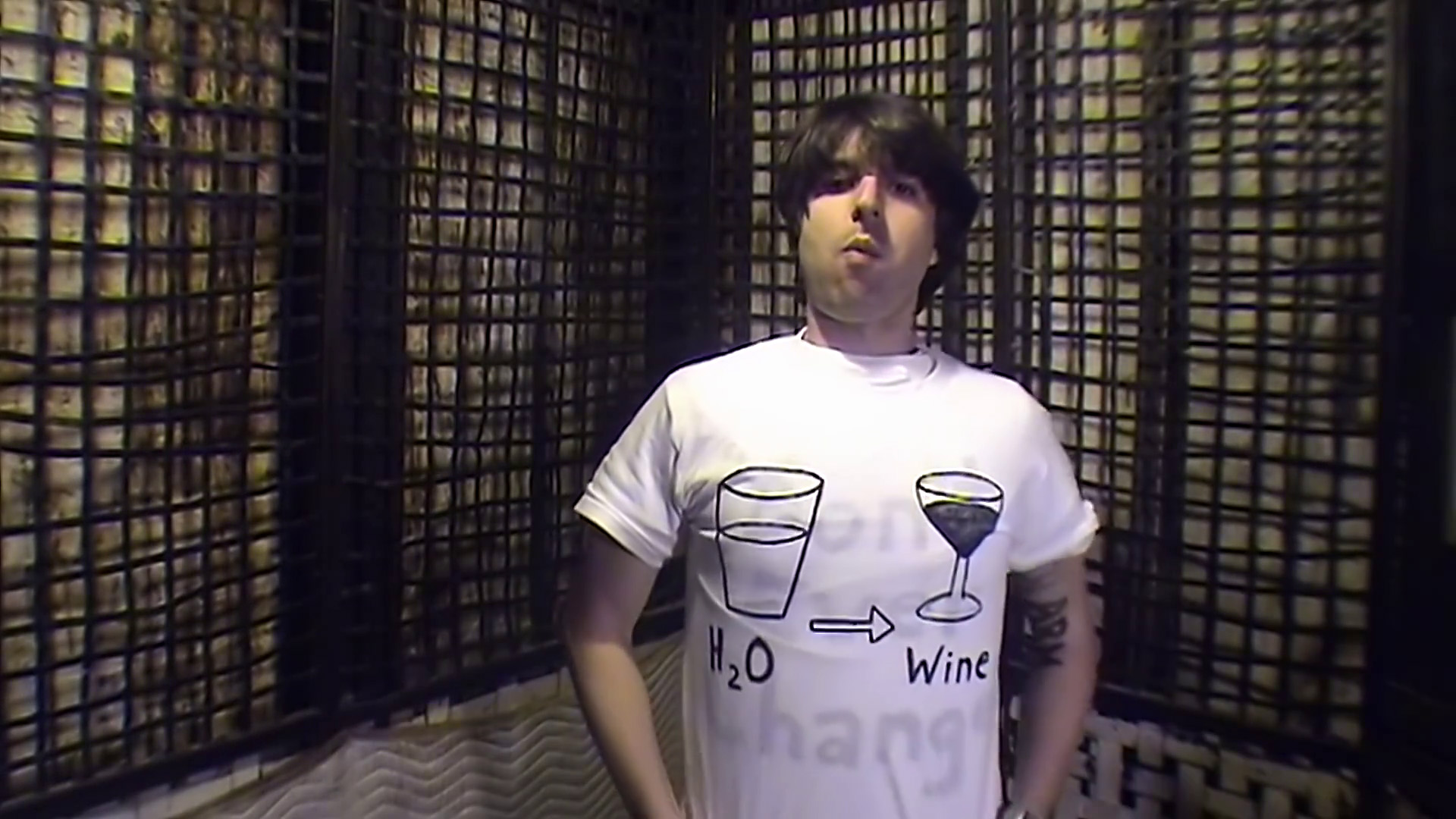 Lyrics
Cheers
Thanks for everything
You hung me out by my heart
You're just so selfish jean
Yes you are
Hey you
Threw it all away
By holding everything in
Hey Jean don't rock the boat
When you can't swim
With a perfect understanding of the finer things in life
A quite alarming knack of knowing when to twist the knife
Ooh
Selfish Jean
Here's to you
Who read everything
Left it out on the shelf
There's no one else to blame
Except yourself
Well a perfect combination of good etiquet and charm
You keep the chocolate biscuits wired to a car alarm
Ooh
Selfish Jean
Well I'm standing on my own
And this house is not a home
It's so sad to see you go
Things are high, things are low
And it's good to know you know
If you've got nowhere to go
Well you could spend the night with me
There will be no guarantee that I'll be here
In the morning
Or any time that you call
I hear you snoring Jean
Through the wall
So hey
Here's to everything
To peace and love in our time
Ah Jean the slate is clean
I guess we're fine
Well I don't expect a miracle
Not asking you to change
If you can see me happy
Well just look the other way
Ooh
Selfish Jean
Heah
Selfish Jean
Jean
Oh yeah
Jean
Testo
Saluti
Grazie di tutto
Mi hai appeso fuori dal mio cuore
Sei solo così egoista jean
sì, sei tu
Ei, tu
Buttato via tutto
Tenendo tutto dentro
Ehi Jean non scuotere la barca
Quando non sai nuotare
Con una perfetta comprensione delle cose belle della vita
Un'abilità abbastanza allarmante di sapere quando girare il coltello
ooh
Jean egoista
Ecco a voi
Chi ha letto tutto
Lasciato sullo scaffale
Non c'è nessun altro da incolpare
Tranne te stesso
Beh, una perfetta combinazione di buona etichetta e fascino
Tieni i biscotti al cioccolato collegati a un antifurto per auto
ooh
Jean egoista
Bene, sto in piedi da solo
E questa casa non è una casa
È così triste vederti andare
Le cose sono alte, le cose sono basse
Ed è bello sapere che lo sai
Se non hai un posto dove andare
Beh potresti passare la notte con me
Non ci sarà alcuna garanzia che sarò qui
La mattina
O ogni volta che chiami
Ti sento russare Jean
Attraverso il muro
lo so ehi
Ecco a tutto
Per la pace e l'amore nel nostro tempo
Ah Jean la lavagna è pulita is
Immagino che stiamo bene
Beh, non mi aspetto un miracolo
Non ti chiedo di cambiare
Se riesci a vedermi felice
Beh, guarda dall'altra parte
ooh
Jean egoista
Heah
Jean egoista
Jean
o si
Jean