Rui Cardo Suggestions presenta grandi classici e perle nascoste, versioni ufficiali e live ricercati.

Enjoy! 😉
3 Doors Down - Kryptonite
Song
Kryptonite è un singolo del gruppo rock statunitense 3 Doors Down, pubblicato nel 2000 dalla Republic Records. È il primo singolo estratto dall'album The Better Life.
Il tema di Kryptonite è il rapporto di un padre e di una bambina ed il suo cambiamento con il trascorrere degli anni. Mentre durante l'infanzia il papà é idealizzato alla stregua un supereroe (superman), con il passare del tempo le cose non potranno che cambiare.
"Un tempo per te ero forte, mentre dopo sono diventato un debole, ma ho sempre custodito i tuoi segreti"
ancora
"Una volta sei caduta ed hai battuto la testa, se non fosse stato per me saresti morta"
Il soggetto narrante è il padre, che assiste progressivamente al proprio decadimento fisico e mentale.
"Se da vecchio diventerò pazzo, continuerai ancora a chiamarmi superman?"
Il trascorrere degli anni rappresenta, quindi, la metafora della kryptonite e della perdita dei superpoteri.
---
Album
The Better Life è l'album di debutto del gruppo statunitense dei 3 Doors Down, pubblicato nel 2000 dalla Universal Records.
L'album ha guadagnato 1 disco d'oro e 6 dischi di platino (certificazione RIAA) e la prima posizione nella classifica di Billboard Heatseekers, così come i singoli Kryptonite, Loser e Duck and Run.
---
Artist
I 3 Doors Down sono un gruppo musicale alternative rock statunitense formato nel 1996 ad Escatawpa, Mississippi.
Storia del gruppo
I 3 Doors Down all'inizio erano, come dice il nome, tre amici cresciuti assieme a Escatawpa (Mississippi) che condividevano una passione per la musica rock. Cominciarono suonando in città un misto di canzoni proprie e di cover: Brad Arnold era a quel tempo il batterista, Matt Roberts il chitarrista e Todd Harrell il bassista.
Dopo qualche anno iniziarono a suonare anche fuori città, e, durante un "tour" a Foley (Alabama), si imbatterono in una scritta su un muro che diceva "Doors Down" (che significa sia "porte sotto" ma anche "abbattere gli ostacoli"). Poiché inizialmente nel gruppo erano solo in tre, decisero di aggiungere il "3" davanti, e quello divenne il nome della band.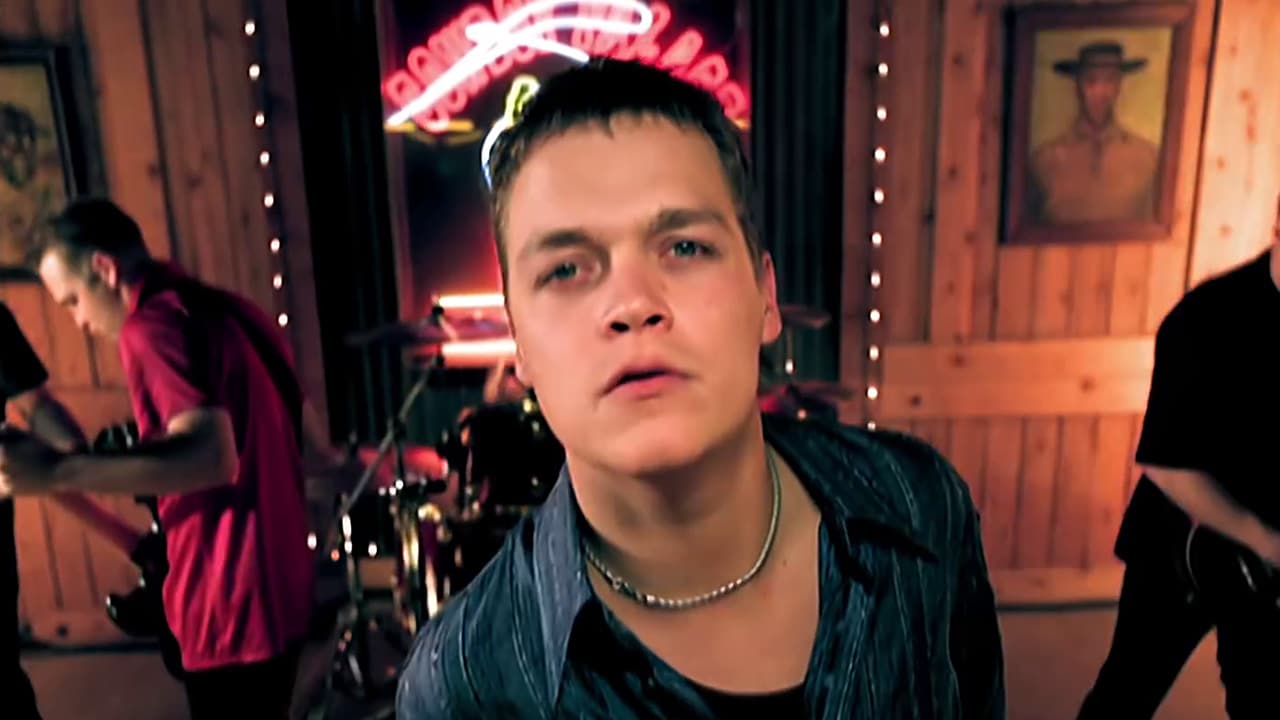 Lyrics
Well I took a walk around the world to ease my troubled mind
I left my body lying somewhere in the sands of time
Well I watched the world float to the dark side of the moon
I feel there's nothing I can do, yeah
I watched the world float to the dark side of the moon
After all I knew it had to be something to do with you
I really don't mind what happens now and then
As long as you'll be my friend at the end
(chorus)
If I go crazy then will you still call me Superman?
If I'm alive and well, will you be there a-holding my hand?
I'll keep you by my side with my superhuman might
Kryptonite
You called me strong, you called me weak
But still your secrets I will keep
You took for granted all the times I never let you down
You stumbled in and bumped your head
If not for me then you'd be dead
I picked you up and put you back on solid ground
(chorus)(x3)
Testo
Beh, ho fatto un giro intorno al mondo per calmare la mia mente disturbata
Ho lasciato il mio corpo giacere da qualche parte nelle sabbie del tempo
Beh, ho visto il mondo fluttuare verso il lato oscuro della luna
Percepisco che non c'è niente che possa fare, yeah
Ho guardato il mondo fluttuare verso il lato oscuro della luna
Dopo tutto sapevo che doveva avere qualcosa a che fare con te
Non mi dispiace davvero quello che succede di tanto in tanto
Finché tu resterai mia amica alla fine.
(rit.)
Se impazzisco, dopo continuerai a chiamarmi Superman?
Se sono vivo e sto bene, sarai lì a tenermi la mano?
Ti terrò al mio fianco con il mio potere sovrumano
Kriptonite
Mi hai chiamato forte, mi hai chiamato debole
Ma continuerò a custodire i tuoi segreti
Hai preso per scontato tutte le volte che non ti ho lasciato in difficoltà
Sei inciampata e hai urtato la tua testa
Se non fosse per me saresti morta
Ti ho prelevata e poggiata su un terreno solido
(rit.)(x3)