Rui Cardo Suggestions presenta grandi classici e perle nascoste, versioni ufficiali e live ricercati.

Enjoy! 😉
Alanis Morissette - No Pressure Over Cappuccino
Song
The ballad "No Pressure over Cappuccino", one of the first songs Alanis Morissette wrote following the release of Jagged Little Pill, "was inspired by [her] twin brother," Wade.
---
Album
MTV Unplugged è il quinto album ed il primo dal vivo della cantautrice canadese Alanis Morissette, pubblicato dalla Maverick Records nel 1999.
L'album comprende canzoni cantata dalla Morissette durante il programma televisivo MTV Unplugged. Nel disco sono state inserite dodici tracce, ma la cantante durante lo show ne aveva eseguite diverse altre, fra cui "Baba", "Thank U" (entrambe da Supposed Former Infatuation Junkie) e "Your House" (la ghost track di Jagged Little Pill).
---
Artist
Alanis Nadine Morissette (/əˈlænɪs neɪˈdiːn mɔɹɪˈsɛt/; Ottawa, 1º giugno 1974) è una cantautrice, attrice e musicista canadese naturalizzata statunitense.
Figlia degli insegnanti Alan e Georgia Morissette, il primo franco-canadese di ascendenze irlandesi e la seconda di origini ungheresi, ha un fratello di tre anni più grande, Chad, e un fratello gemello, Wade. La sua prima canzone, all'età di nove anni, è stata Fate Stay With Me.
All'età di dieci anni, partecipò alle audizioni dello show per bambini della televisione canadese You Can't Do That on Television, registrato nella sua città, Ottawa. Passò le selezioni assieme al fratello Wade, e comparve nello show con una certa frequenza, per poi abbandonarlo dopo la prima stagione.
L'anno seguente, Alanis pubblicò Fate Stay With Me in un 45 giri autoprodotto. Fu così notata da Stevan Klovan che, nel 1988, le fece cantare l'inno nazionale all'inaugurazione dei campionati mondiali di pattinaggio di figura. In seguito andò a New York, accompagnata dal musicista Leslie Howe, con lo scopo di incontrare i dirigenti delle case discografiche (fra i quali anche Scott Welch).
Questa esperienza fu poi raccontata in canzoni come UR (nell'album Supposed Former Infatuation Junkie). A New York, grazie all'aiuto di Leslie Howe la Morissette partecipò alla competizione per nuovi talenti "Star Search" che si teneva a Los Angeles, dove tuttavia perse al primo turno della competizione.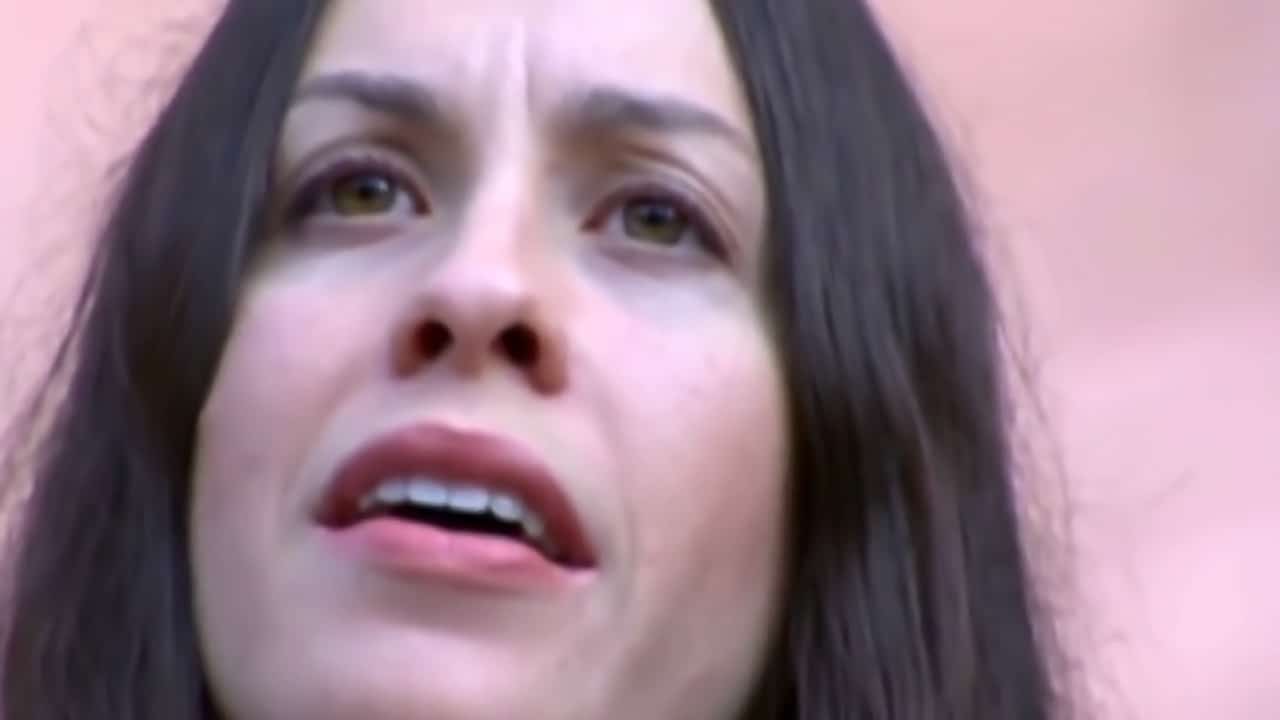 Lyrics
And you're like a 90's Jesus
and you revel in your psychosis.
How dare you?
And you sample concepts like hors-d'oeuvres
and you eat their questions for dessert.
Is it just me or is it hot in here?
And you're like a 90's Kennedy
and you're really a million years old.
You can't fool me.
They'll throw opinions like rocks in riots
and they'll stumble around like hypocrites.
Is it just me or is it dark in here?
You may never be or have a husband,
you may never have or hold a child,
you will learn to lose everything,
we are temporary arrangements.
And you're like a 90's Noah
and they laughed at you as you packed all of your things.
And they wonder why you're frustrated
and they wonder why you're so angry.
And is it just me or are you fed up?
And God bless you in your travels,
in your conquests and queries.
Testo
E sei come un Gesù degli anni 90
e ti diverti nelle tue psicosi.
Come osi?
E assaggi i concetti come fossero antipasti
e mangi le loro domande per dessert.
Sono solo io o fa caldo qui dentro?
E sei come un Kennedy degli anni 90
e hai davvero un milione di anni.
Non mi freghi.
Loro lanceranno opinioni come pietre tra le rivolte
e inciamperanno come ipocriti.
Sono solo io o è buio qui dentro?
Non potresti mai essere o avere un marito,
non potresti mai avere o tenere un figlio,
imparerai a perdere tutto,
siamo sistemazioni provvisorie.
E sei come un Noè degli anni 90
e ridevano di te mentre impacchettavi tutte le tue cose.
E si chiedono perché ti senti frustrato
e si chiedono perché sei così arrabbiato.
E sono solo io o non ne puoi più?
E Dio ti benedica nei tuoi viaggi,
nelle tue conquiste e nei tuoi problemi.