Rui Cardo Suggestions presenta grandi classici e perle nascoste, versioni ufficiali e live ricercati.

Enjoy! 😉
Anna Calvi - As A Man
Album
Hunter is the third studio album by English singer-songwriter Anna Calvi, released on 31 August 2018 by Domino.
The album was produced by Nick Launay, with additional production by Calvi. The album features Adrian Utley from Portishead and Martyn P. Casey from Nick Cave and The Bad Seeds.
Calvi announced the album on 6 June 2018. At the same time she released a single, "Don't Beat the Girl Out of My Boy", and announced a European tour in support. Calvi enlisted director Matt Lambert to produce the video for title track "Hunter". Dazed called it "an exploration of queer intimacy and self-love."
Critical reception
Hunter received widespread acclaim from music critics. At Metacritic, which assigns a normalised rating out of 100 to reviews from mainstream publications, the album received an average score of 84, based on 20 reviews. At The Guardian, critic Michael Hann praised Hunter as "glorious and triumphant" and "a record that succeeds on any terms you try to force upon it". Cameron Cook of Pitchfork noted Calvi's "remarkable evolution" and found that she "pushes her artistry to another level".
---
Artist
Anna Calvi (Twickenham, 24 settembre 1980) è una cantautrice britannica. Ha ottenuto fama grazie alla partecipazione al sondaggio della BBC Sound of 2011 e grazie alla critica favorevole, che ha elogiato la sua musica. La storica rivista inglese New Musical Express l'ha paragonata a PJ Harvey e Siouxsie.
Nata da padre italiano, Anna Calvi è stata la cantante e chitarrista di una band londinese, chiamata Cheap Hotel, dal 2006 al 2008. Durante un concerto ha attirato l'attenzione di Bill Ryder-Jones, che ha convinto la Domino Records a scritturarla. Un sostegno nei suoi confronti è giunto anche da Brian Eno, che è diventato il mentore nell'avvio della carriera di Anna Calvi.
Nel 2009 la Calvi suona la chitarra nel brano The Prizefighter and the Heiress, inserito nell'album Been Listening di Johnny Flynn, che ha seguito anche in tour in autunno. Nel 2010 accompagna il tour degli Interpol e viene anche invitata da Nick Cave ad aprire i concerti in Inghilterra dei suoi Grinderman.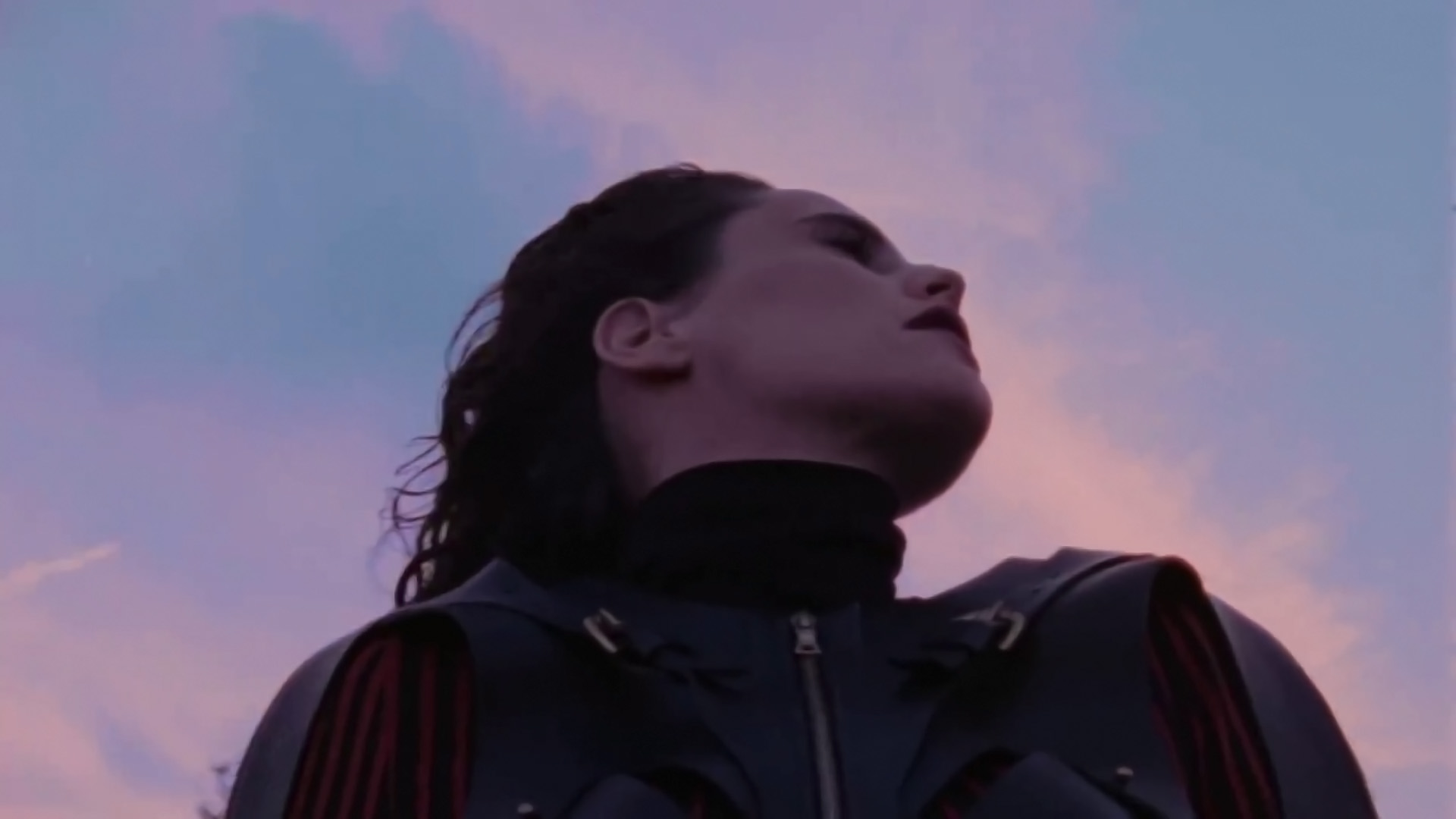 Lyrics
If I was a man in all but my body
Oh would I now understand you completely
If I was a man in all but my body
If I was walking and talking
As a man
Oh it is dark
And now you will meet me
Something has changed I feel it discreetly
Oh now I feel, now I feel you completely
When you're not walking and talking
As a man
When you're not walking and talking
As a man
Oh, oh, oh
Closer, oh
Closer
To one breath
When you're not walking and talking
As a man
When you're not walking and talking
As a man
When you're not walking and talking
As a man
Testo
Se fossi un uomo in tutto tranne che nel mio corpo
Oh vorrei ora capirti completamente
Se fossi un uomo in tutto tranne che nel mio corpo
Se stavo camminando e parlando
Come un uomo
Ah è buio
E ora mi incontrerai
Qualcosa è cambiato lo sento discretamente
Oh ora ti sento, ora ti sento completamente
Quando non cammini e parli
Come un uomo
Quando non cammini e parli
Come un uomo
Oh oh oh
Più vicino, oh
Più vicino
Ad un respiro
Quando non cammini e parli
Come un uomo
Quando non cammini e parli
Come un uomo
Quando non cammini e parli
Come un uomo