Rui Cardo Suggestions presenta grandi classici e perle nascoste, versioni ufficiali e live ricercati.

Enjoy! 😉
Faces - Ooh La La
Song
"Ooh La La" is a 1973 song by the band Faces, written by Ronnie Lane and Ronnie Wood. It is the title song of the band's last studio album, Ooh La La.
The lead vocals were provided by Wood, a rarity in the band's catalogue; lead vocals were usually performed by Rod Stewart and less often by Ronnie Lane. Stewart and Lane each recorded lead vocals for the song, but reportedly neither was satisfied by their attempt. Their producer Glyn Johns then suggested that Wood give it a try, and this version was used for the track on the album.
In 2021, it was listed at No. 246 on Rolling Stone's "Top 500 Best Songs of All Time".
The lyrics describe a dialogue between a grandfather and grandson, with the elder man warning the younger about the perils of relationships with women: "Poor old granddad, I laughed at all his words / I thought he was a bitter man; he spoke of women's ways." The chorus laments, "I wish that I knew what I know now, when I was younger."
---
Album
Ooh La La è il quarto e ultimo album in studio del gruppo musicale britannico Faces, pubblicato nel 1973.
Sulla copertina è ritratto il personaggio di Gastone, interpretato da Ettore Petrolini negli anni venti.
---
Artist
I Faces furono un gruppo rock and roll formato nel 1969 dai rimanenti componenti degli The Small Faces dopo che Steve Marriott lasciò il gruppo per formare gli Humble Pie.
Storia dei Faces
Ron Wood (chitarra) e Rod Stewart (voce) (tutti e due provenienti dal The Jeff Beck Group) si unirono all'ex Small Faces Ronnie Lane (basso), Ian McLagan (tastiere) e Kenney Jones, (batteria) completarono la formazione. La loro carriera si svolse nei primi anni settanta, prima che Rod Stewart iniziasse la sua carriera solista e Ron Wood si unisse ai Rolling Stones nel 1975.
L'ultimo album Ooh La La, che esce nel 1973, ha in copertina una foto del noto attore italiano Ettore Petrolini.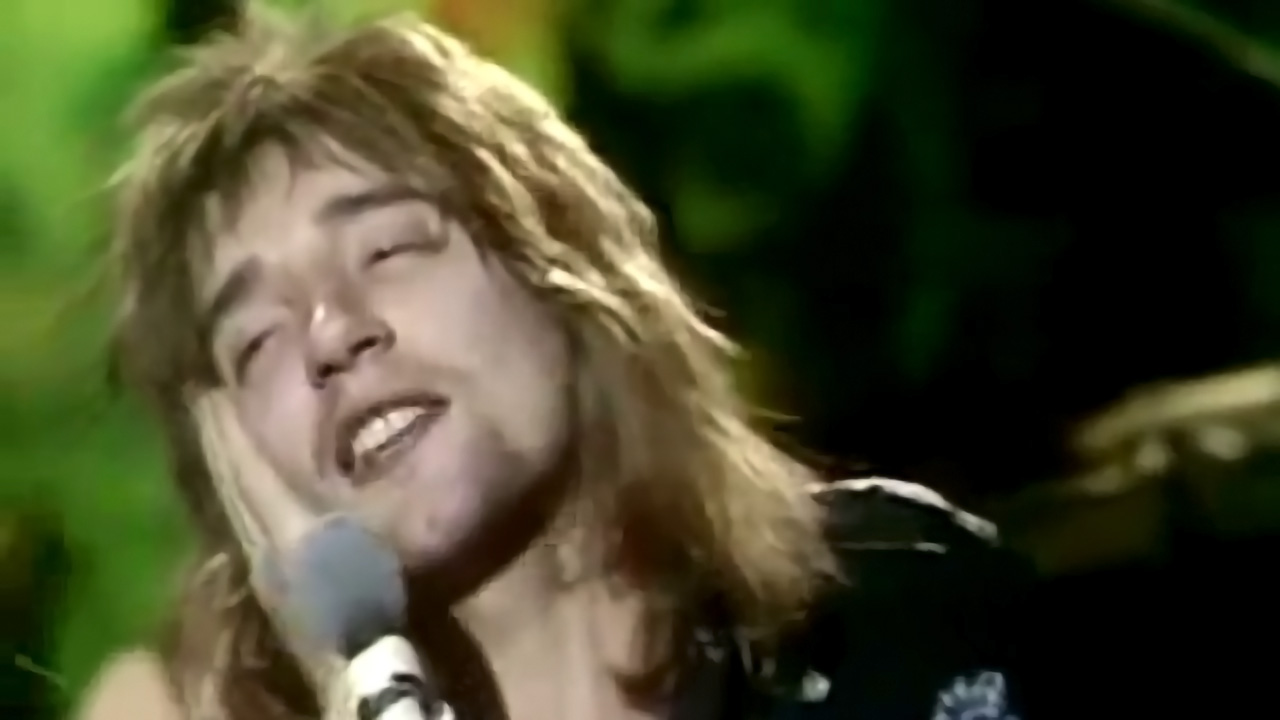 Lyrics
Poor old Granddad, I laughed at all his words
I thought he was a bitter man
He spoke of women's ways
They'll trap you when they use you
Before you even know
For love is blind and you're far to kind
Don't ever let it show
I wish that I knew what I know now
When I was younger
I wish that I knew what I know now
When I was stronger
The can-can such a pretty show
Will steal your heart away
But backstage back on earth again
The dressing rooms are grey
They come on strong and it ain't too long
For they make you feel a man
But love is blind and you soon will find
You're just a boy again
When you want her lips, you get her cheek
Makes you wonder where you are
If you want some more then she's fast asleep
Leaves you twinkling with the stars
Poor young grandson there's nothing I can say
You'll have to learn, just like me
And that's the hardest way
Ooh la la
Ooh la la, la la, yeah
I wish that I knew what I know now
When I was younger
I wish that I knew what I know now
When I was stronger
Testo
Povero vecchio nonno, ho riso a tutte le sue parole
Pensavo fosse un uomo amareggiato
Ha parlato dei modi delle donne
Ti intrappoleranno quando ti useranno
Prima ancora che tu lo sappia
Perché l'amore è cieco e tu sei molto gentile
Non farlo mai vedere
Vorrei sapere quello che so ora
Quando ero più giovane
Vorrei sapere quello che so ora
Quando ero più forte
Il can-can è uno spettacolo così carino
Ti ruberà il cuore
Ma nel backstage di nuovo sulla terra
Gli spogliatoi sono grigi
Vengono forte e non è troppo lungo
Perché ti fanno sentire un uomo
Ma l'amore è cieco e presto lo troverai
Sei di nuovo solo un ragazzo
Quando vuoi le sue labbra, prendi la sua guancia
Ti fa chiedere dove sei
Se ne vuoi un po' di più, dorme profondamente
Ti lascia scintillare con le stelle
Povero giovane nipote non c'è niente che posso dire
Dovrai imparare, proprio come me
E questo è il modo più difficile
Ooh La La
Ooh la la, la la, sì
Vorrei sapere quello che so ora
Quando ero più giovane
Vorrei sapere quello che so ora
Quando ero più forte