Rui Cardo Suggestions presenta grandi classici e perle nascoste, versioni ufficiali e live ricercati.

Enjoy! 😉
Franz Ferdinand - This Fire
Song
"This Fire" (stylised as "This Fffire" on the single release) is the fifth single released from Scottish indie rock band Franz Ferdinand's self-titled debut album (2004). The album artwork to "This Fire" is based on El Lissitzky's art work Beat the Whites with the Red Wedge.
The song was later sampled for "Burn This City" by Lil Wayne and Twista. It was Franz Ferdinand's standard set closer until July 2009, when it was replaced with "Lucid Dreams".
The music video, directed by Stylewar, echoes the style of 1920s-era Soviet art and propaganda (Constructivism etc.), including Cyrillic lettering, and shows the members of the band spreading a world-wide "hypnosis epidemic".
---
Album
Franz Ferdinand è l'album di debutto della omonima band scozzese, pubblicato nel 2004.
---
Artist
I Franz Ferdinand sono un gruppo indie rock scozzese costituitosi a Glasgow nel 2002.
Dopo l'abbandono del chitarrista Nick McCarthy nel 2016, l'attuale formazione comprende Alex Kapranos (voce e chitarra), Bob Hardy (basso), Dino Bardot(chitarra), Julian Corrie (tastiere e cori) e Paul Thomson (batteria e cori).
Tra le band di spicco del cosiddetto post-punk revival, conobbero il successo nel 2004 con l'album di debutto, l'eponimo Franz Ferdinand, il cui singolo Take Me Out valse alla band la nomination come miglior performance rock ai Grammy Awards. La band ha piazzato vari singoli nella top 20 britannica, ottenuto varie candidature ai Grammy Awards e vinto due Brit Awards, come miglior gruppo britannico, e un NME Award.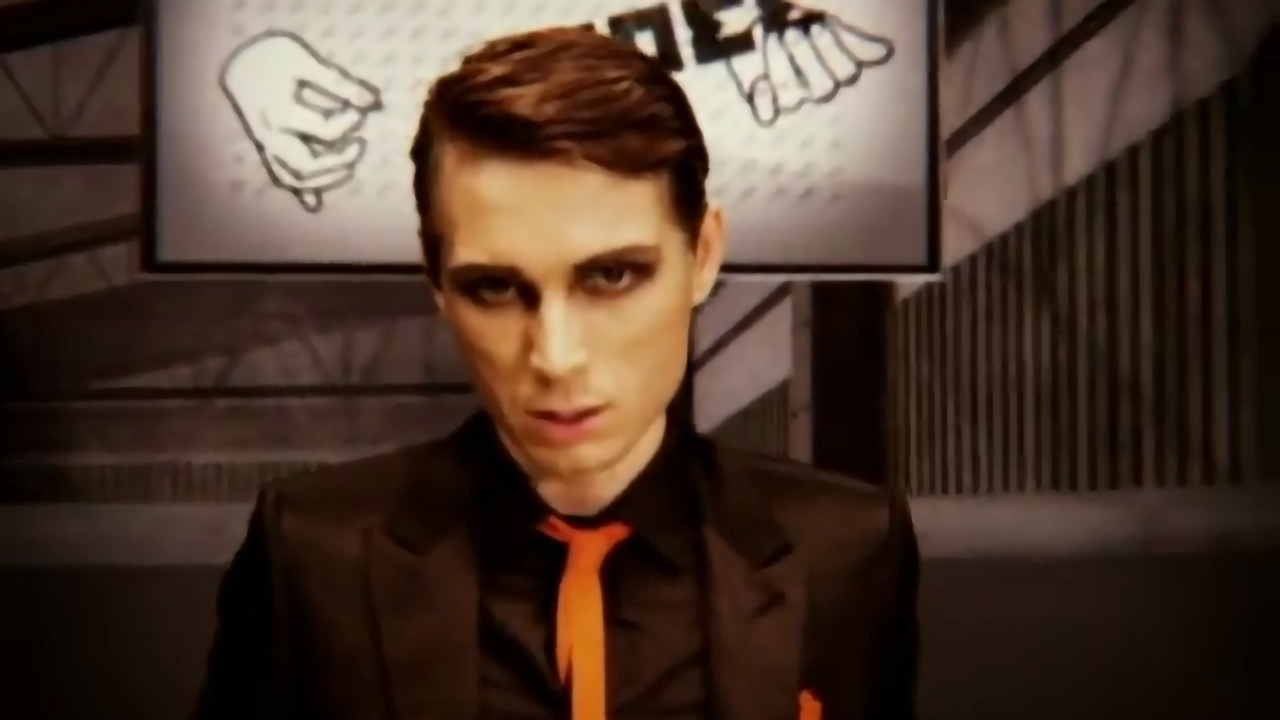 Lyrics
Eyes boring a way through me
Paralyse, controlling completely
Now there is a fire in me
A fire that burns
This fire is out of control
I'm gonna to burn this city, burn this city
This fire is out of control
I'm gonna to burn this city, burn this city
This fire is out of control
We're gonna to burn this city, burn this city
This fire is out of control
We're gonna to burn it, I'll burn it, I, I, I'll burn it down
Eyes burning the way through me
Overwhelm, destroying so sweetly
Now there is a fire within me
A fire that burns
This fire is out of control
I'm gonna to burn this city, burn this city
This fire is out of control
I'm gonna to burn this city, burn this city
This fire is out of control
We're gonna to burn this city, burn this city
This fire is out of control
Then I'm, I'm out of control and I burn
Oh, how I burn for you
Burn, oh, how I burn for you
Burn, how I burn
How I burn, oh, how I
This fire is out of control
I'm gonna to burn this city, burn this city
This fire is out of control
I'm gonna to burn this city, burn this city
This fire is out of control
We're gonna to burn this city, burn this city
This fire is out of control
We're gonna to burn it, I'll burn it, I, I, I'll burn it down
Testo
Occhi che si fanno strada attraverso di me
Paralizzare, controllando completamente
Ora c'è un fuoco in me
Un fuoco che brucia
Questo fuoco è fuori controllo
Brucerò questa città, brucerò questa città
Questo fuoco è fuori controllo
Brucerò questa città, brucerò questa città
Questo fuoco è fuori controllo
Bruceremo questa città, bruceremo questa città
Questo fuoco è fuori controllo
Lo bruceremo, lo brucerò, io, io, lo brucerò
Occhi che bruciano la strada attraverso di me
Sopraffare, distruggere così dolcemente
Ora c'è un fuoco dentro di me
Un fuoco che brucia
Questo fuoco è fuori controllo
Brucerò questa città, brucerò questa città
Questo fuoco è fuori controllo
Brucerò questa città, brucerò questa città
Questo fuoco è fuori controllo
Bruceremo questa città, bruceremo questa città
Questo fuoco è fuori controllo
Allora sono, sono fuori controllo e brucio
Oh, come brucio per te
Brucia, oh, come brucio per te
Brucia, come brucio
Come brucio, oh, come sto
Questo fuoco è fuori controllo
Brucerò questa città, brucerò questa città
Questo fuoco è fuori controllo
Brucerò questa città, brucerò questa città
Questo fuoco è fuori controllo
Bruceremo questa città, bruceremo questa città
Questo fuoco è fuori controllo
Lo bruceremo, lo brucerò, io, io, lo brucerò