Rui Cardo Suggestions presenta grandi classici e perle nascoste, versioni ufficiali e live ricercati.

Enjoy! 😉
Marcy Playground - Sex And Candy
Song
"Sex and Candy" is a song by American alternative rock group Marcy Playground, a single from their 1997 self-titled debut album.
It is a post-grunge song with psychedelic elements that features bass guitar and drums. Lead singer John Wozniak was inspired to write the song after a woman told him that a room smelled like "sex and candy." The song's abstract lyrics reference the disco era and include hippie lingo.
In 1997, Wozniak said that "Sex and Candy" is an unorthodox love song; later, he said he does not know what the song means. It was released to radio on the week of September 15, 1997.
Music critics mostly praised the song. Some found it sensual; many compared it to the music of Nirvana. Some critics interpreted the track as a love song, while others thought its lyrics were nonsensical.
One-Hit Wonder
Commercially, "Sex and Candy" peaked at number 2 on the Canadian RPM Top Singles chart, number 8 on the US Billboard Hot 100 and number 1 on the Billboard Modern Rock Songs chart, staying there for a record-setting 15 weeks. Worldwide, the single reached the top 20 in Australia, Iceland and Norway; it is the band's only hit song.
A music video was directed and conceptualized by Jamie Caliri, depicting Wozniak's head protruding from a hole inside of a mountain and a crawling spider; it has been interpreted in Freudian terms and compared to the work of Salvador Dalí. "Sex and Candy" remains popular on rock radio and has been covered by Maroon 5 and Slothrust.
Background
"Sex and Candy" stemmed from a moment in the late 1980s when John Wozniak, who had not yet started Marcy Playground, was in his girlfriend's dormitory at Bryn Mawr College, where his father taught While he and his girlfriend were having sex in her dorm room, another young woman walked in following coitus interruptus.
She said the room smelled like "sex and candy", a phrase that struck Wozniak as "weird and cool." Several years later, either in 1992 or 1993, Wozniak wrote the song in less than an hour in his bedroom at 4 a.m. In the song, he decided to combine the phrase "sex and candy" with "all these weird disco-era references that I was making up, 'platform double suede' and all that business".
He also cited early grunge as an influence. According to MTV News, writing "Sex and Candy" was Wozniak's "first stab at coolness" following a childhood where he was isolated and often bullied. Wozniak also said that "If you listen to that song, it's pretty clear it wasn't written to be a hit. It's just a quirky little weird song."
Love song
Wozniak's explanations of the song's meaning have changed. In a 1997 Billboard interview, he said it was a love song. While he enjoyed "classic" love songs by Cole Porter and The Beatles, he found most love songs that were on the radio during the 1980s formulaic and boring.
Wozniak described "Sex and Candy" as his attempt to compose a love song which "didn't follow the typical formula, especially with the lyrics." When asked about the song's meaning in 2015, he said "It means so many different things, and so many different parts of it came from so many different places" before saying:
... it's just about seeing some sexy girl and then falling in love, and then asking a dumb question to yourself … well, it's not even asking a question ... I'm just gonna be straight up honest. I don't know....when I was writing these songs, I wasn't high. But it sounds like I was high.
Composition
"Sex and Candy" is a post-grunge song with elements of psychedelic music that lasts for two minutes and fifty-two seconds. It has a slow tempo and down-tempo chords. Abstract lyrics reference "double cherry pie," "disco superfly," "disco lemonade" and "platform double-suede".
"Sex and Candy" features "drawling" vocals from Wozniak,
Dylan Keefe
on
bass guitar
and Dan Reiser on
drums
.
The track's
refrain
is "I smell sex and candy."
Jon Vena of MTV News described the track as "radio-friendly".
Several media outlets compared "Sex and Candy" to the work of Nirvana with Jonah Bayer of The A.V. Club specifically likening it to the sound of that band's 1994 album MTV Unplugged in New York. Dan Weiss of LA Weekly said that "Sex and Candy" is the only song on Marcy Playground besides "Saint Joe on the School Bus" that resembles Nirvana's music.
Big Mistake
According to Gladstone of Cracked.com, many people mistakenly believe that "Sex and Candy" is a Nirvana song despite the fact that it was released after the suicide of Kurt Cobain; Gladstone opined "Only in the most superficial way is this song Nirvana-esque. It's moody and hooky." Other bands and sounds that critics heard in the song were The Beatles, Beck, Pearl Jam's MTV Unplugged session and jam bands as well as the sort of music played at coffeehouses.
Critics offered different interpretations of the song. Billboard's Bradley Bambarger and MTV News' Colin Devenish understood it as a love song while Rolling Stone's Chuck Eddy said that was about "a sad sack strung out on hippie lingo ('Dig it,' 'Yeah, mama') and caffeine."
In his book Rock Song Index: The 7500 Most Important Songs for the Rock and Roll Era, Bruce Pollock said the song takes "the 'Good Morning, Little Schoolgirl' ethos a bit too far." John Barrett of Paste deemed it "a simple, dreamlike tale of first laying eyes on a beautiful woman."
Bayer wrote that listeners tried hard to find meaning in the track's seemingly meaningless lyrics. He added that "nobody, including the songwriter, really knows what it's about." For Stereogum, Peter Helman called the song "nonsensical".
Music video
The song's music video was directed and conceptualized by Jamie Caliri. Wozniak admired Caliri's surrealist artistic sensibility as well as the video he directed for Morphine's "Early to Bed". According to Wozniak, Caliri infused the video for "Sex and Candy" with various hidden meanings. The video for "Sex and Candy" took a week to film and was Marcy Playground's first video.
Synopsis
The video begins with a shot of synthetic hills with a checkerboard pattern on them. Wozniak's head appears, protruding from a hole inside one of the hills. A hook descends from the sky and lifts up a glass cage, releasing a spider who crawls toward Wozniak.
Two men are shown in a room with a dresser. Wozniak is then seen in front of an arch; a shoe attached to a string lowers from the arch and men try to grab it. The same men pull strings out of a wall. The video ends with Wozniak lying in a blue puddle.
Reception
Wozniak's father, a developmental psychologist, analyzed the video in Freudian terms, seeing it as a representation of a wet dream. He believed that the hole Wozniak's head was in represented the womb, the spider Wozniak's loss of innocence (which he is both afraid of and drawn to), and the puddle at the end of the video to be a symbol for semen.
Chad Childers of Loudwire deemed the video reminiscent of the art of Salvador Dalí and called it one of the "most romantic rock music videos". He saw it as depicting a romance between Wozniak and the spider.
---
Album
Marcy Playground è il primo album realizzato dal gruppo rock statunitense dei Marcy Playground.
Pubblicato inizialmente il 25 febbraio 1997 dalla EMI, che aveva scelto come singolo di lancio Poppies, è stato poi ripubblicato dalla Capitol Records il 7 ottobre dello stesso anno.
Stavolta il singolo scelto per il lancio dell'album fu "Sex and Candy", che rimase per 15 settimane al primo posto nella classifica Modern Rock Tracks di Billboard durante i primi mesi del 1998. Gli altri due singoli estratti dall'album sono stati "St. Joe on the Schoolbus" e "Sherry Fraser".
---
Artist
Marcy Playground sono una band alternative rock americana, formata da John Wozniak (cantante e chitarrista), Dylan Keefe (bassista) e Shlomi Lavie (batterista).
La loro fama è legata principalmente alla hit Sex and Candy, che nel 1997 raggiunse i primi posti nelle classifiche statunitensi ed europee. Il nome del gruppo è un omaggio alla "Marcy Open Grade School" di Minneapolis, scuola frequentata dal cantante John Wozniak, ed è stato scelto poiché gran parte delle canzoni del gruppo sono ispirate ai suoi ricordi dell'infanzia.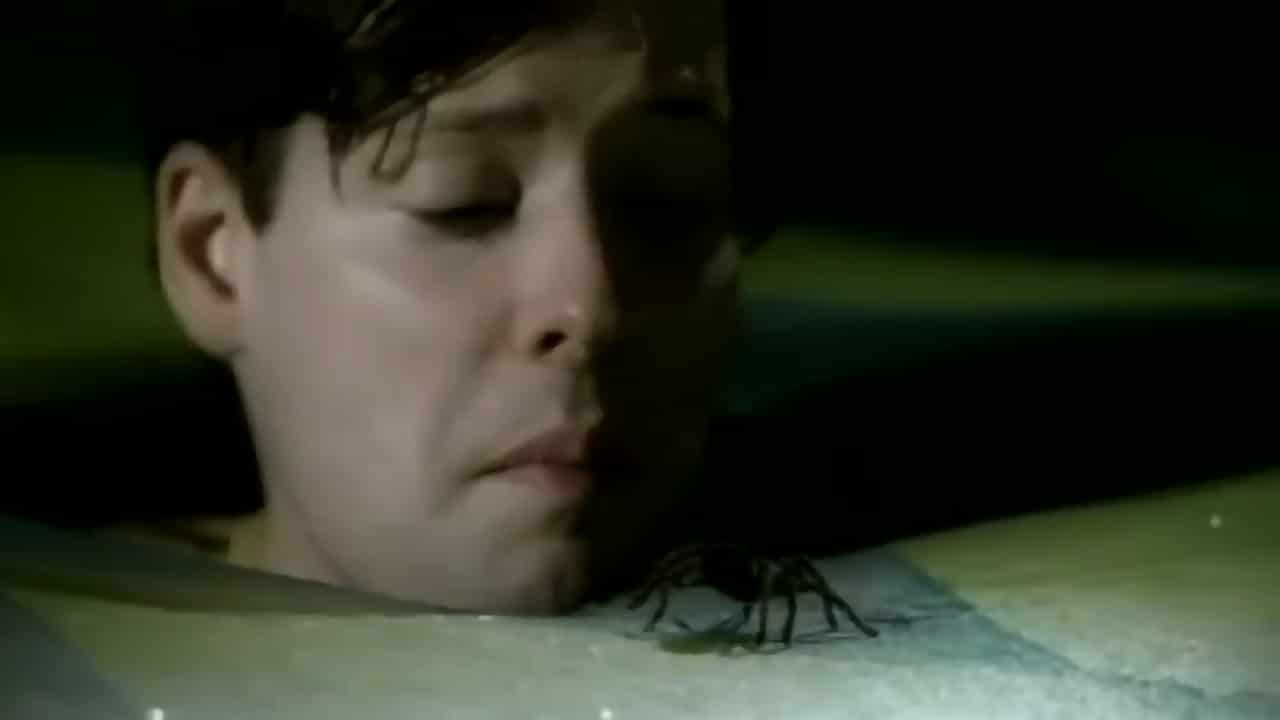 Lyrics
Hangin' round downtown by myself
And I had so much time
To sit and think about myself
And then there she was
Like double cherry pie
Yeah, there she was
Like disco superfly
I smell sex and candy here
Who's that lounging in my chair?
Who's that casting devious stares
In my direction?
Mama this surely is a dream
Yeah yeah mama this surely is a dream yeah
Hangin' round downtown by myself
And I had too much caffeine
And I was thinkin'
'bout myself
And then there she was
In platform double suede
Yeah, there she was
Like disco lemonade
I smell sex and candy here
Who's that lounging in my chair?
Who's that casting devious stares
In my direction?
Mama this surely is a dream
Yeah yeah mama this surely is a dream yeah
Yeah mama this surely is a dream yeah
I smell sex and candy here
Who's that lounging in my chair?
Who's that casting devious stares
In my direction?
Mama this surely is a dream, to you
Yeah, mama this surely is a dream (x2)
Yeah, mama this must be my dream
Testo
Girando per il centro città da solo
e ho avuto molto tempo
per starmene seduto e pensare a me stesso
E poi lei è arrivata
come una torta di ciliegie a due strati
Si, lei è arrivata
Come una diva da discoteca
sento odore di sesso e caramelle qui
chi si è seduto comodamente sulla mia sedia?
chi è che sta lanciando sguardi ambigui
nella mia direzione?
Tesoro, questo è certamente un sogno
Si,tesoro, questo è sicuramente un sogno
Girando per il centro città da solo
E ho assunto troppa caffeina
E stavo pensando
a me stesso
E poi lei è arrivata
su un palco vestita in scamosciato
Si, lei è arrivata
Come una limonata in discoteca
sento odore di sesso e caramelle qui
chi si è seduto comodamente sulla mia sedia?
chi è che sta lanciando sguardi ambigui
nella mia direzione?
Tesoro, questo è certamente un sogno
Si,tesoro, questo è sicuramente un sogno
Si,tesoro, questo è sicuramente un sogno
sento odore di sesso e caramelle qui
chi si è seduto comodamente sulla mia sedia
chi è che sta lanciando sguardi ambigui
Nella mia direzione?
Tesoro, questo è certamente un sogno
Si,tesoro, questo è sicuramente un sogno (x2)
si, tesoro, questo deve essere il mio sogno