Rui Cardo Suggestions presenta grandi classici e perle nascoste, versioni ufficiali e live ricercati.

Enjoy! 😉
Midnight Oil - Beds Are Burning
Song
"Beds Are Burning" is a 1987 song by the Australian rock band Midnight Oil, the first track from their album Diesel and Dust.
This song was released as the second single from the album. It reached No. 1 in New Zealand, South Africa and Canada, No. 3 in the Netherlands, No. 5 in France, No. 6 in the United Kingdom, Australia and Ireland, No. 17 in the United States and Sweden.
It is one of The Rock and Roll Hall of Fame's 500 Songs that Shaped Rock and Roll and it was named number 95 on VH1's 100 Greatest One Hit Wonders of the 80s and number 97 by the Triple J Hottest 100 of All Time in 2009.
In May 2001, Australasian Performing Right Association (APRA) celebrated its 75th anniversary by naming the Best Australian Songs of all time, as decided by a 100 strong industry panel. "Beds Are Burning" was declared third behind the Easybeats' "Friday on My Mind" and Daddy Cool's "Eagle Rock".
In January 2018, as part of Triple M's "Ozzest 100", the 'most Australian' songs of all time, "Beds Are Burning" was ranked number 9.
Composition
After Midnight Oil toured through the Outback in 1986, playing to remote Aboriginal communities and seeing first hand the seriousness of the issues in health and living standards, Peter Garrett, Jim Moginie and Rob Hirst wrote "Beds Are Burning" to criticize how said populations were often forcibly removed from their lands, highlighted by the pre-chorus lines "it belongs to them, let's give it back".
Considering such a local affair inspired a worldwide hit, Garrett commented
"Who would have thought an Aboriginal land rights song would travel that far?" There are specific references to certain Australian places and politics, such as Kintore Ranges and the town of Yuendumu, vehicles produced by the Holden company, the "It's Time" slogan and the notion of "fair go".
In an interview with British website and publication Songwriting Magazine, Rob Hirst discussed how Midnight Oil were determined to be seen as an Australian band. In the same conversation he stated,
"Land rights are something that appear in so many countries around the world, New Zealand, Canada, the United States, but we were determined that Midnight Oil wouldn't be seen as one of those international bands, writing songs that could have come from anywhere. We were determined to put place names and other specific bits and pieces in all our songs."
---
Album
Diesel and Dust è l'ottavo album in studio del gruppo musicale Midnight Oil, pubblicato nel 1987. Il disco è un concept album sullo sfruttamento delle risorse del nostro pianeta e più nello specifico in Australia. Nella versione LP statunitense e canadese è stato pubblicato privo della traccia Gunbarrel Highway.
---
Artist
I Midnight Oil (noti anche con il nomignolo di The Oils tra i loro fan), sono un gruppo rock australiano originario di Sydney, che ha iniziato a suonare nel 1972 con il nome di Farm. La formazione originale includeva il batterista Rob Hirst, il bassista Andrew James e il tastierista/chitarrista Jim Moginie.
Il cantante Peter Garrett stava studiando all'Università Nazionale Australiana di Canberra, quando rispose a un annuncio per un provino con i Farm, e nel 1975 il gruppo iniziò ad andare in tour sulla costa orientale del paese. Verso la fine del 1976 Garrett si trasferì a Sydney per completare i propri studi di giurisprudenza, e i Farm cambiarono il proprio nome in Midnight Oil estraendolo a sorte tra altre alternative su un biglietto messo in un cappello.
Un ruolo importante per il gruppo lo svolse il loro manager Gary Morris, capace di negoziare contratti favorevoli con gli organizzatori dei tour e con le case discografiche e di tamponare le critiche della stampa specializzata. Nel 1977 al gruppo si unì il chitarrista Martin Rotsey e i Midnight Oil fondarono una propria etichetta discografica, la Powderworks, con la quale pubblicarono l'omonimo album di debutto nel novembre del 1978 e il singolo Run by Night nel dicembre successivo.
Nel 1980 il bassista James dovette abbandonare il gruppo per problemi di salute e venne sostituito da Peter Gifford, che a sua volta fu poi sostituito da Bones Hillman nel 1987. Il gruppo ha avuto una carriera lunga e importante, diventando famoso per le sue energiche sonorità hard-rock, per le intense esibizioni dal vivo e per le prese di posizione politiche, soprattutto in favore di cause come il movimento anti-nucleare, l'ambientalismo e il sostegno agli aborigeni australiani.
Record di vendite
Tredici dei loro album sono entrati nella classifica australiana delle prime dieci posizioni di vendita, mentre della top ten dei singoli hanno fatto parte Power and the Passion, The Dead Heart, Beds Are Burning e Blue Sky Mine. Oltre a riscuotere un successo commerciale, Power and the Passion e Beds Are Burning nel 2001 sono state inserite dalla Australasian Performing Right Association (APRA) nella lista delle 30 canzoni australiane più belle di tutti i tempi.
Nel dicembre 2002 Garret annunciò di aver intenzione di dedicarsi maggiormente alla propria attività politica e i Midnight Oil finirono così per sciogliersi. Il gruppo tuttavia si riformò per tenere due concerti a Canberra, in preparazione della loro esibizione su uno dei due palchi del grande concerto di beneficenza Sound Reliefs che si è tenuto nel 2009 in sostegno delle vittime degli incendi del Black Saturday e delle alluvioni del Queensland.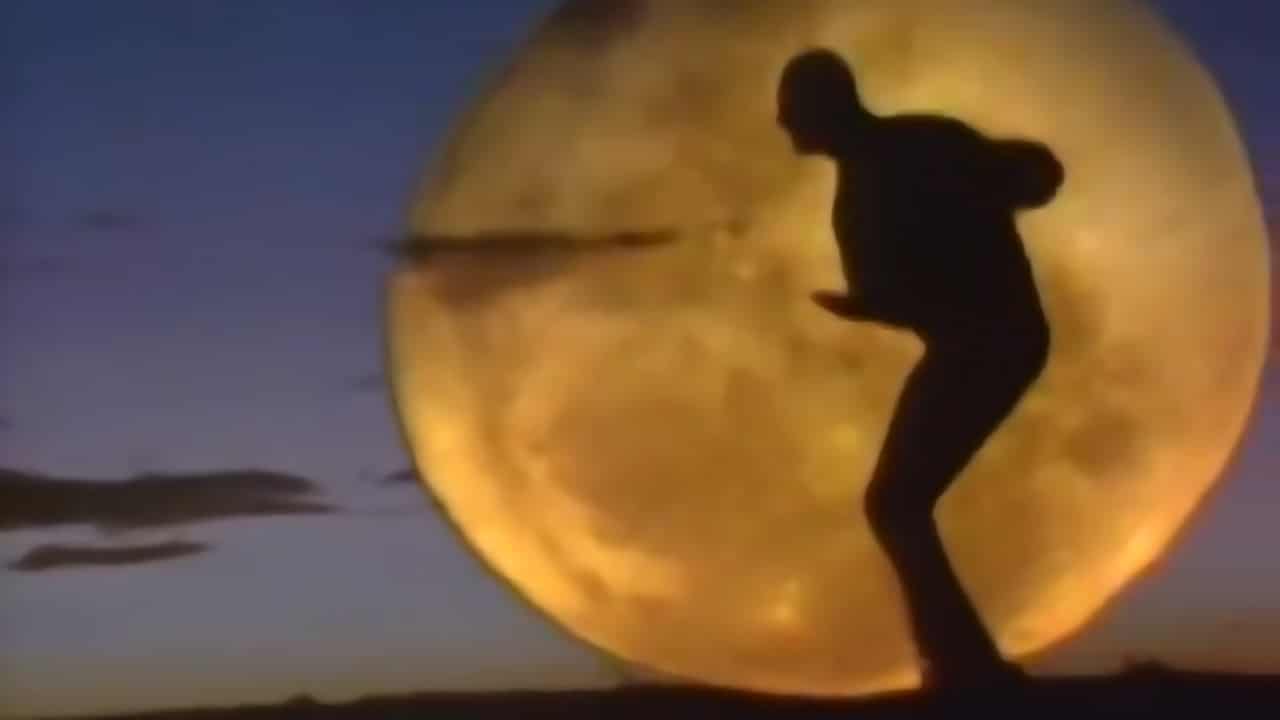 Lyrics
Out where the river broke
The bloodwood and the desert oak
Holden wrecks and boiling diesels
Steam in forty five degrees
The time has come
To say fair's fair
To pay the rent
To pay our share
The time has come
A fact's a fact
It belongs to them
Let's give it back
How can we dance when our earth is turning
How do we sleep while our beds are burning
(x2)
From Kintore East to Yuendemu
The western desert lives and breathes
In forty five degrees
The time has come
To say fair's fair
To pay the rent
To pay our share
The time has come
A fact's a fact
It belongs to them
Let's give it back
How can we dance when our earth is turning
How do we sleep while our beds are burning
(x2)
The time has come
To say fair's fair
To pay the rent, now
To pay our share
The time has come
A fact's a fact
It belongs to them
we're gonna give it back
How can we dance when our earth is turning
How do we sleep while our beds are burning
Testo
Dove il fiume scorre
Il sangue e la quercia del deserto
Relitti Holden e diesel bollenti
Caldo a quarantacinque gradi
È giunto il momento
Per prendere posizione
Pagare l'affitto
Per pagare la nostra quota
È giunto il momento
Un fatto è un fatto
Appartiene a loro
Restituiamolo
Come possiamo ballare quando la nostra terra sta soffrendo
Come dormiamo mentre i nostri letti stanno bruciando
(x2)
Da Kintore est a Yuendemu
Il deserto occidentale vive e respira
A quarantacinque gradi
È giunto il momento
Per prendere posizione
Pagare l'affitto
Per pagare la nostra quota
È giunto il momento
Un fatto è un fatto
Appartiene a loro
Restituiamolo
Come possiamo ballare quando la nostra terra sta soffrendo
Come dormiamo mentre i nostri letti stanno bruciando
(x2)
È giunto il momento
Per prendere posizione
Per pagare l'affitto, adesso
Per pagare la nostra quota
È giunto il momento
Un fatto è un fatto
Appartiene a loro
lo restituiremo
Come possiamo ballare quando la nostra terra sta soffrendo
Come dormiamo mentre i nostri letti stanno bruciando