Rui Cardo Suggestions presenta grandi classici e perle nascoste, versioni ufficiali e live ricercati.

Enjoy! 😉
Portishead - Over
Song
"Over" is the second single from English electronic music band Portishead's self-titled second album (1997). Portishead - Over
It peaked at number 25 on the UK Singles Chart and has been used in numerous TV shows and movies. The promotional black-and-white music video directed by Chris Bran featured lead singer Beth Gibbons singing to the camera in the middle of the darkness and occasionally running from one spotlight to another.
British magazine Music Week gave the song three out of five, adding, "Typical of the mood of the parent album, this second spin-off single finds the quartet in very dark emotional waters, though still featuring all the classic Portishead sonic cues. Further listening reaps rewards."
---
Album
Portishead è il secondo album della band trip hop inglese Portishead, uscito nel 1997.
---
Artist
I Portishead sono un gruppo musicale trip hop inglese, originario di Bristol, formatosi nel 1991 dall'incontro di Beth Gibbons e Geoff Barrow (precedente collaboratore dei Massive Attack e di Tricky), con la partecipazione stabile di Adrian Utley. Ai tre nei primi lavori si è affiancato il tecnico del suono Dave McDonald.
Il nome del gruppo proviene dall'omonima cittadina di Portishead (Somerset), vicina a Bristol, in cui Geoff trascorre la giovinezza.
Esordi e prime produzioni
Geoff Barrow, giovane polistrumentista, collabora al Coach House Studio di Bristol con i Massive Attack. Produce anche il contributo di Tricky alla compilation di beneficenza Sickle Cell. Si fa pian piano una reputazione come remixer, lavorando con Primal Scream, Neneh Cherry, Paul Weller e Depeche Mode. Proprio in uno studio di registrazione incontra la cantante Beth Gibbons. Nascono così nel 1991 i Portishead.
Prima di iniziare l'attività musicale, il duo recita nel cortometraggio in bianco e nero To Kill a Dead Man (1994), di cui firmano anche la colonna sonora. Pubblicano quindi un primo album, registrato da Dave MacDonald e realizzato con il chitarrista jazz Adrian Utley. Si tratta di Dummy (1994), pubblicizzato da manichini e trainato dai singoli Glory Box e Sour Times (guidata da un sample di Lalo Schifrin).
Dummy ottenne sia un successo commerciale, con 150.000 copie vendute, che di critica affermando i Portishead nella scena trip hop. L'album però travalica questa etichetta di genere, in quanto al suo interno si trovano elementi darkwave, blues e techno. I componenti del gruppo, ad ogni modo, prendono molta ispirazione dall'ambiente cinematografico.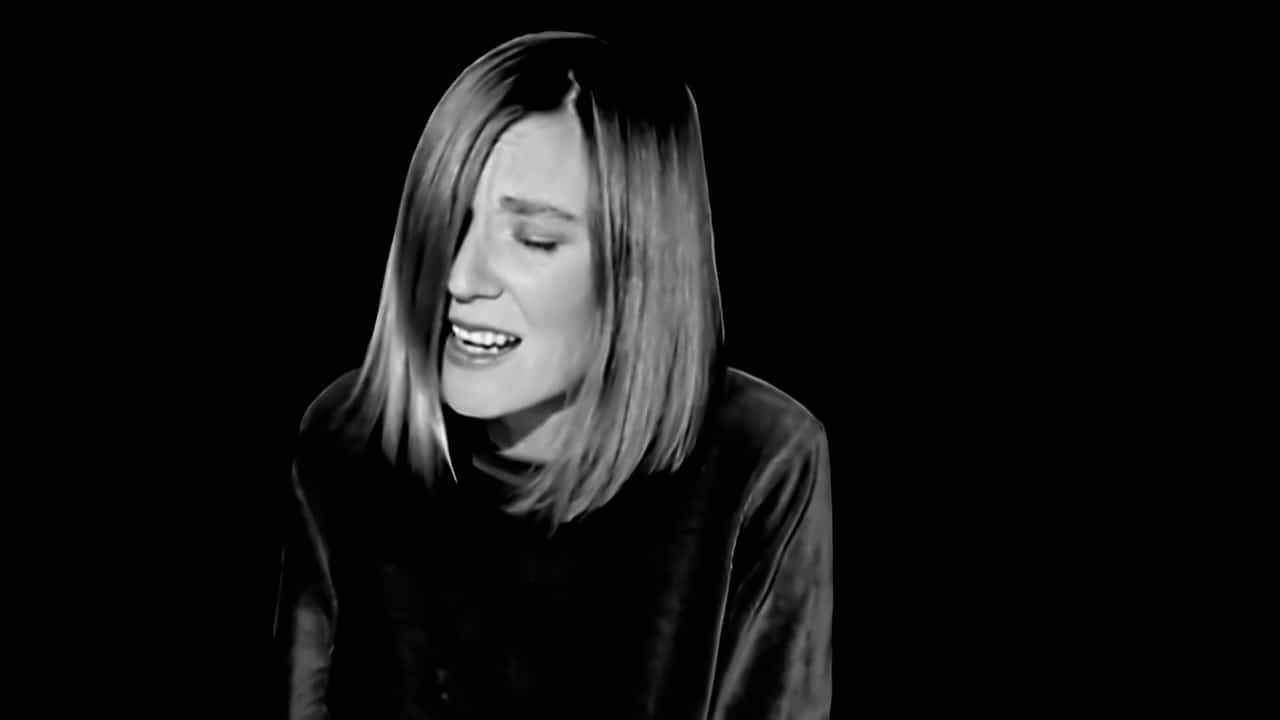 Lyrics
I can't hold this state anymore
Understand me anymore
To tread this fantasy, openly
What have I done
Oh, this uncertainty
Is taking me over
I can't mold this stage anymore
Recognize me anymore
To tread this fantasy, openly
What have I done
Oh, this uncertainty
Is taking me over
Is taking me over
To tread this fantasy, openly
What have I done
Oh, this uncertainty
Is taking me over (x3)
Yes, it's all over, yeah
Oh, it's all over, yeah, oh, oh, oh
Testo
Non posso più sostenere questo stato
Non capirmi più
Per percorrere questa fantasia, apertamente
Cosa ho fatto
Oh, questa incertezza
Sta prendendo il sopravvento
Non posso più plasmare questa fase
Non riconoscermi più
Per percorrere questa fantasia, apertamente
Cosa ho fatto
Oh, questa incertezza
Sta prendendo il sopravvento
Sta prendendo il sopravvento
Per percorrere questa fantasia, apertamente
Cosa ho fatto
Oh, questa incertezza
Sta prendendo il sopravvento (x3)
Sì, è tutto finito, sì
Oh, è tutto finito, sì, oh, oh, oh