Rui Cardo Suggestions presenta grandi classici e perle nascoste, versioni ufficiali e live ricercati.

Enjoy! 😉
Spiritualized - I'm Your Man
Album
And Nothing Hurt è l'ottavo album in studio di Spiritualized.
L'album è stato pubblicato il 7 settembre 2018 attraverso Fat Possum Records negli Stati Uniti e Bella Union nel Regno Unito, ed è il primo album della band in sei anni dal 2012 con Sweet Heart Sweet Light. Annunciato l'11 giugno 2018, insieme all'uscita dei primi singoli dell'album, I'm Your Man e A Perfect Miracle, l'album è stato prodotto da Jason Pierce.
---
Artist
Gli Spiritualized sono un gruppo rock inglese formatosi nel 1990 a Rugby da Jason Pierce, soprannominato "J. Spaceman", a seguito dello scioglimento del suo precedente gruppo, gli Spacemen 3.
La formazione della band è cambiata più volte nel corso della loro carriera, attorno alla figura centrale di Jason Pierce.
Gli Spiritualized hanno realizzato 6 album in studio, fra cui Ladies and Gentlemen We Are Floating in Space, vincitore del premio "miglior album dell'anno" di NME, a cui hanno partecipato musicisti del calibro del Balanescu Quartet, del London Community Gospel Choir e di Dr. John.
Storia del gruppo
Dopo la fine del progetto Spacemen 3, inizia la storia del gruppo Spiritualized. Jason Pierce tiene due elementi dell'ex gruppo, ossia il bassista Will Carruthers ed il batterista Jon Mattock, ed aggiunge alle tastiere la sua fidanzata, Kate Radley.
Le prime pubblicazioni sono rappresentate dalla cover dei The Troggs Anyway That You Want Me e dal brano di 13 minuti Feel So Sad. Questi lavori vengono apprezzati e fanno da apripista all'album Pure Phase (primo album pubblicato dalla Arista, dopo l'esordio Lazer Guided Melodies, pubblicato dalla Dedicated a causa di un problema con l'etichetta), pubblicato nel 1995.
A questo disco collabora il quartetto d'archi Balanescu Quartet. Nel corso della formazione del gruppo, la line-up subisce numerosi mutamenti, compreso l'abbandono di Kate, sostituita da Tim Jeffers.
Nel 1997 esce Ladies and Gentlemen We Are Floating in Space, a cui fa seguito il disco doppio Royal Albert Hall October 10, 1997 (live) che esce alla fine del 1998. L'anno seguente Pierce licenzia Cook, Reece e Mike Mooney, mentre la Radley si allontana per un certo periodo dopo il matrimonio con Richard Ashcroft, ai tempi cantante dei The Verve. Soltanto il sassofonista Ray Dicktay ed il tastierista Thighpaulsandra rimangono nella band.
Pierce recluta altri musicisti e nel frattempo scrive il nuovo materiale che confluisce nell'album Let It Come Down (2001). Nel 2003 esce Amazing Grace, mentre Songs in A&E viene pubblicato nel maggio 2008.
Quattro anni dopo la band ritorna con il suo settimo lavoro in studio, Sweet Heart Sweet Light (2012), composto durante il periodo di convalescenza del cantante. Il disco si avvicina a sonorità più pop.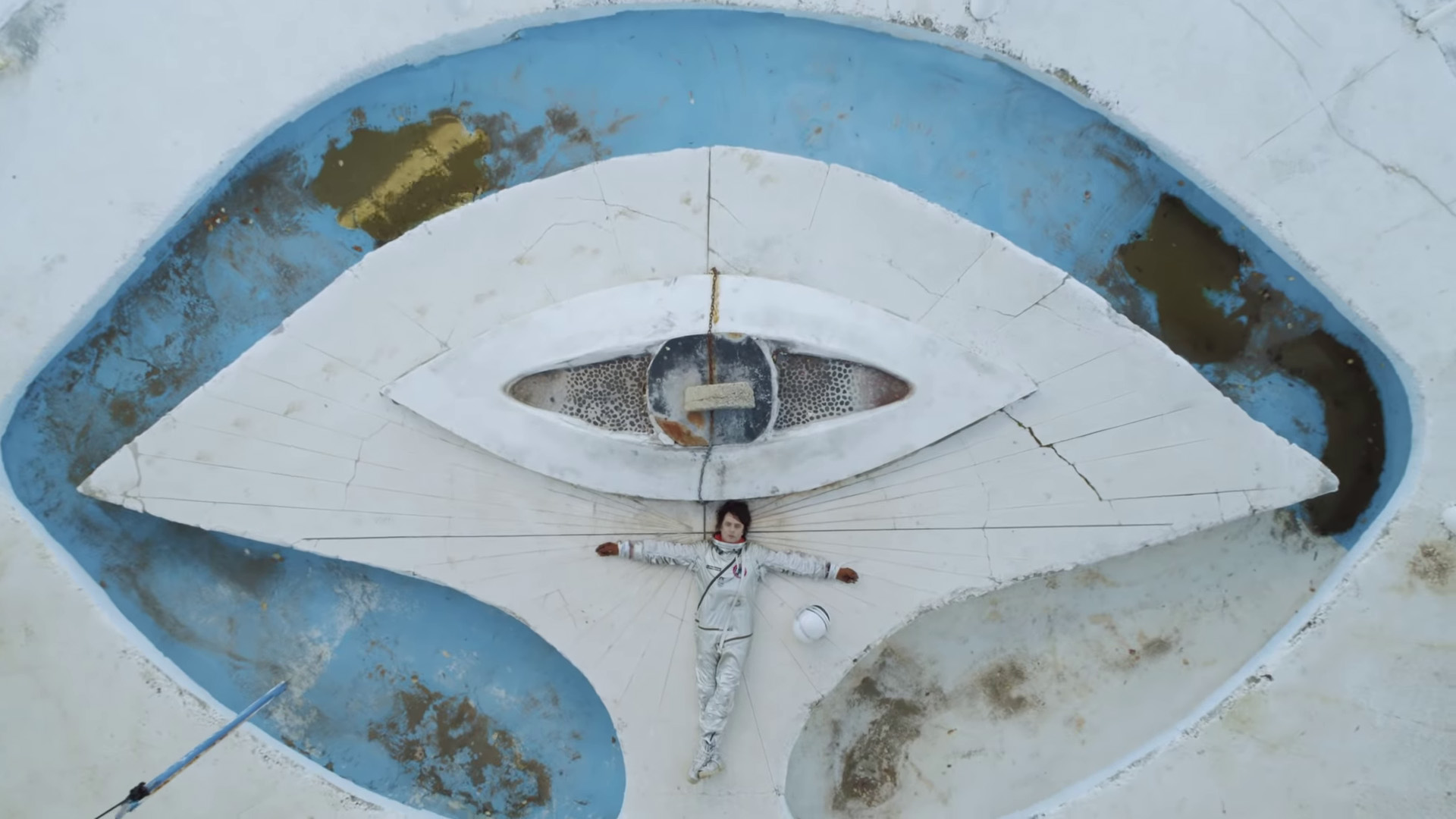 Lyrics
I could be faithful, honest and true
Holding my heart for you
Dependable all down the line
Devoted all the time
But if you want wasted, loaded, permanently folded
Doing the best that he can
I'm your man
I'm your man
Hold on all down the line
Faithful all the time
I'm waiting for a sign from you
I could be honest, constant and true
But if you want wasted, faded, uneducated
Doing the best that he can
I'm your man
I'm your man
I could be faithful, honest and true
Holding my heart for you
Faithful all down the line
Devoted all the time
But if you want wasted, faded, uneducated
Doing the best that he can
I'm your man (x4)
Testo
Potrei essere fedele, onesto e vero
Tenendo il mio cuore per te
Affidabile su tutta la linea
Dedicato per tutto il tempo
Ma se vuoi sprecare, caricare, piegare in modo permanente
Facendo il meglio che si può
sono il tuo uomo
sono il tuo uomo
Tieni duro su tutta la linea
Fedele tutto il tempo
Sto aspettando un tuo segno
Potrei essere onesto, costante e vero
Ma se vuoi che sia sprecato, sbiadito, maleducato
Facendo il meglio che si può
sono il tuo uomo
sono il tuo uomo
Potrei essere fedele, onesto e vero
Tenendo il mio cuore per te
Fedele su tutta la linea
Dedicato tutto il tempo
Ma se vuoi che sia sprecato, sbiadito, maleducato
Facendo il meglio che si può
sono il tuo uomo (x4)