Rui Cardo Suggestions presenta grandi classici e perle nascoste, versioni ufficiali e live ricercati.

Enjoy! 😉
Stereophonics - Graffiti on the Train
Song
"Graffiti on the Train" is a song by rock band Stereophonics. It is the second track on their 2013 studio album of the same name and was released as the third single from the album on 13 May 2013.
Background and release
Writing for "Graffiti on the Train" started when lead singer Kelly Jones thought children were trying to break into his house. When he caught them one time they explained to him they were trying to get to the railway behind his house in order to spray graffiti on a train. The idea that they were trying to spray a proposal message on one of the trains stuck with Jones and subsequently appeared in the song's lyrics.
Formats
Promotional singles were made available which featured the song as well as the radio edit and the instrumental version and was released on 22 April 2013. Limited 10" vinyl edition with lyrics etched on Side B was available to pre-order on the band's website and was released on 13 May 2013.
The cover art for "Graffiti on the Train" was designed by Steve Goddard. The artwork was featured in Graffiti on the Train's album booklet.
Music video
The music video for "Graffiti on the Train" was directed by Jones and was shot at the Empress Ballroom in Blackpool. It features Stereophonics performing and is the first music video from Graffiti on the Train to only feature the band as the previous videos featured various other people. During the verses, handwriting of the lyrics appear as Jones sings them.
Live performances
"Graffiti on the Train" made its live debut at Electric Brixton, London. Stereophonics held a March tour to support Graffiti on the Train and the title song was played at every venue. It has become a regular in their set list since its debut. During the band's summer festival run, they played "Graffiti on the Train" at these festivals, including Pinkpop Festival, T in the Park and the V Festival. The song was one of the 6 songs from the album played at Radio 2 In Concert.
---
Album
Graffiti on the Train è l'ottavo album discografico in studio del gruppo musicale alternative rock gallese Stereophonics, pubblicato nel marzo 2013.
---
Artist
Gli Stereophonics sono un gruppo rock gallese, costituitosi nel 1992, tra i massimi esponenti della seconda ondata del Britpop.
Associabile alla scena alternative rock, il gruppo è formato da Kelly Jones, chitarra solista e voce, Richard Jones, basso e seconda voce, e Adam Zindani, chitarra e seconda voce, e Jamie Morrison, batteria. Nei tour alla band si aggrega il tastierista Tony Kirkham.
Il nucleo originario del gruppo comprendeva i due Jones, non uniti da legami di parentela, e Stuart Cable alla batteria. Nel 2003 Cable fu rimpiazzato da Javier Weyler, rimasto nella band sino al 2012.
Gli Stereophonics hanno pubblicato dieci album in studio e hanno piazzato cinque di questi consecutivamente al primo posto della classifica britannica degli album. Nel novembre 2008 hanno pubblicato la raccolta Decade in the Sun: The Best of Stereophonics, giunta alla posizione numero due nella classifica di vendita nel Regno Unito.
Debuttarono nel 1997 con l'album Word Gets Around, che conquistò la sesta piazza nelle classifiche britanniche, trainata da singoli quali Local Boy in the Photograph, More Life in a Tramps Vest e A Thousand Trees. Il successo vero giunse nel 1999 con Performance and Cocktails, da cui furono estratti come singoli The Bartender and the Thief, Just Looking e Pick a Part That's New.
Vantano un totale di dieci singoli entrati nella top ten e un singolo giunto al primo posto della Official Singles Chart, Dakota, uscito nel 2005. Con oltre 10 milioni di copie vendute sono una delle band gallesi di maggiore successo di tutti i tempi. Con Pull the Pin sono diventati l'ottavo gruppo capace di piazzare cinque album consecutivi in testa alla classifica di vendita nel Regno Unito, dopo Beatles, Led Zeppelin, ABBA, Genesis, Oasis, Blur e U2.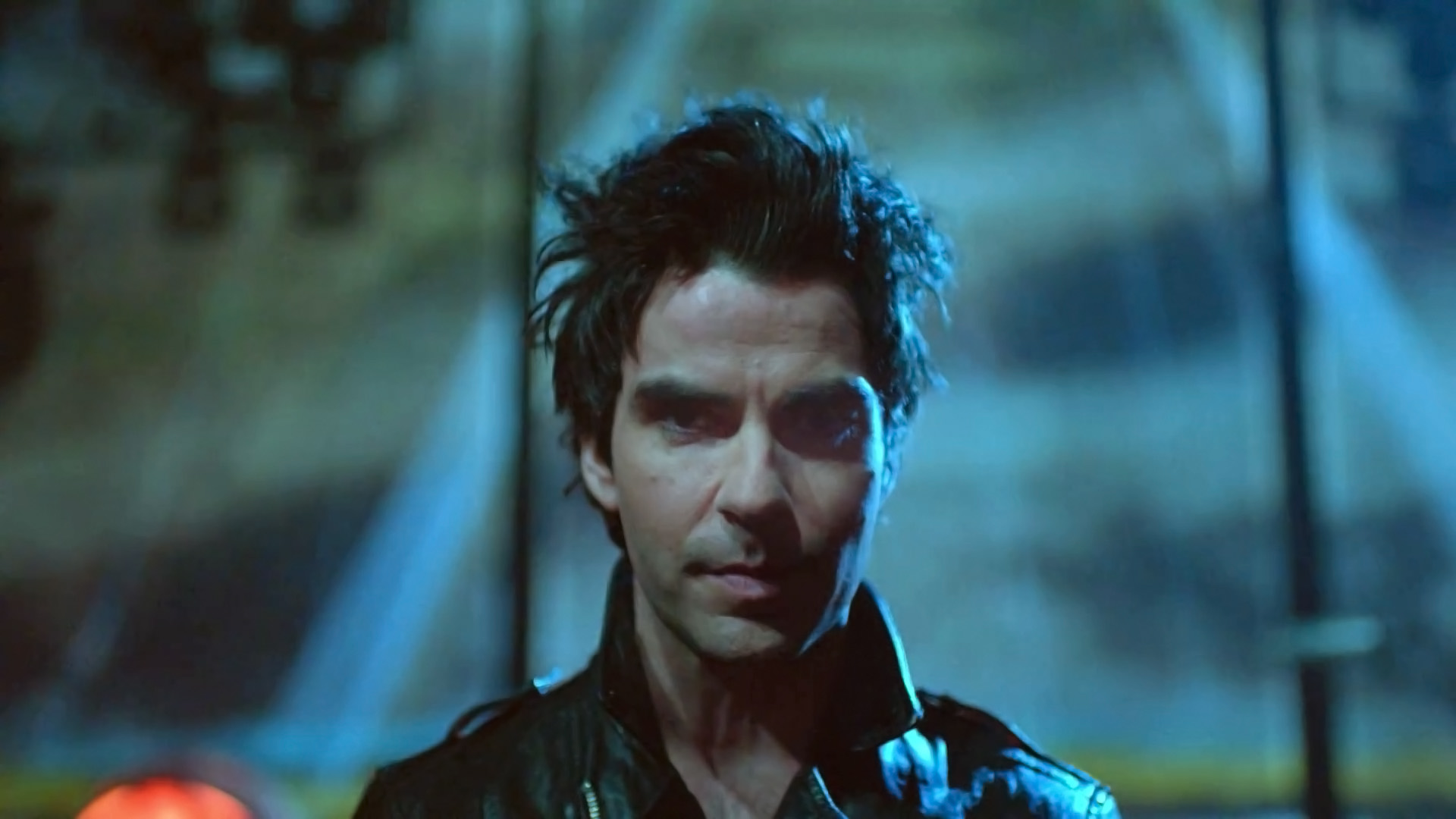 Lyrics
Oh the graffiti on the train
Oh the graffiti on the train oh no
Rolling in to her life
Oh the graffiti on the train oh
Stepped outside he left his lover sleeping
Rain falls he's drowning in his secret
Wet streets are quiet as a church hall
Last house where children kick the football
Cross roads his heart is beating faster
Getting close to asking her the question
"Marry me" he wants to paint the words on
The night train he's hiding with his spray cans
And that is going to ride
When the paint is done and dried oh come on
Oh the graffiti on the train (x3)
she'll never be the same oh no
Rolling in to her life
Oh the graffiti on the train oh
Day breaks as lovely as she wakes up
Sips her cup and dusts her face in make up
Black phone she hears the people whisper
Someone died themselves train has slipped up
Train comes the coach she's always used to
The doors read a "Marry me I love you"
Heart stops ecstatic and suspicious
She makes the call but he don't pick the phone up
The train sped down the line
It was last train he would ride oh no
Oh graffiti on the train (x3)
she will never be the same
Oh god rolling back into her life
Oh graffiti on the train oh
Testo
Oh i graffiti sul treno
Oh i graffiti sul treno
arrivando nella sua vita
Oh i graffiti sul treno oh
Uscì fuori, lasciò il suo amante dormire
La pioggia cade e lui sta affogando nel suo segreto
Strade bagnate, silenziose come una chiesa
L'ultima casa dove i bambini calciano il pallone
Attraversa le strade il suo cuore sta battendo più veloce
avvicinandosi per farle la domanda
"Sposami" sono le parole che vuole dipingere sul
treno notturno, lui si sta nascondendo con le sue bombolette spray
E che sta per partire
non appena la pittura sarà finita e asciutta oh andiamo
Oh i graffiti sul treno (x3)
lei non sarà mai più la stessa oh no
arrivando nella sua vita
Oh i graffiti sul treno oh
il giorno arriva mentre lei si sveglia dolcemente
sorseggia dalla sua tazza e si trucca
al notiziario sente la gente sussurrare
qualcuno è morto il treno è deragliato
il treno arriva alla carrozza che lei usava abitualmente
sulle porte legge "sposami ti amo"
il cuore si ferma estatico e sospettoso
lei lo chiama ma lui non risponde
il treno sfreccia sulla linea
era l'ultimo treno che lui avrebbe preso oh no
oh graffiti sul treno (x3)
lei non sarà mai più la stessa
oh dio torna indietro nella sua vita
oh graffiti sul treno oh