Rui Cardo Suggestions presenta grandi classici e perle nascoste, versioni ufficiali e live ricercati.

Enjoy! 😉
The Psychedelic Furs - Mr. Jones
Album
Talk Talk Talk è il secondo album in studio del gruppo musicale britannico The Psychedelic Furs, pubblicato nel 1981. Mr. Jones fa parte dell'album.
---
Artist
The Psychedelic Furs è un gruppo musicale post-punk britannico formato nel 1977. Il gruppo è stato popolare soprattutto negli anni ottanta con Richard Butler come frontman ed autore principale, riformatosi nel 2000.
Storia
Apparso sulla scena punk britannica nel 1977, il gruppo era composto da Richard Butler, il vocalist, Tim Butler (fratello del primo), Duncan Kilburn (sassofono) e Roger Morris (chitarra). Nel 1979, Vince Ely aggiunse la batteria al gruppo e John Ashton diventò seconda chitarra.
I Furs, forti di una formazione molto eterogenea per gli standard dell'epoca, evitavano i limiti del punk prima maniera in favore di una musica altrettanto immediata ma più calda e atmosferica, che all'epoca li fece paragonare a David Bowie e che ispirò i Cure per la produzione di Pornography.
Il sound era caratterizzato dall'interazione delle due chitarre col sassofono equilibrata da una sezione ritmica intensa, il tutto completato dalla voce singolare, calda del leader della band, il cantante e compositore dei testi Richard Butler. La loro musica è stata descritta da un critico inglese come un "caos bello".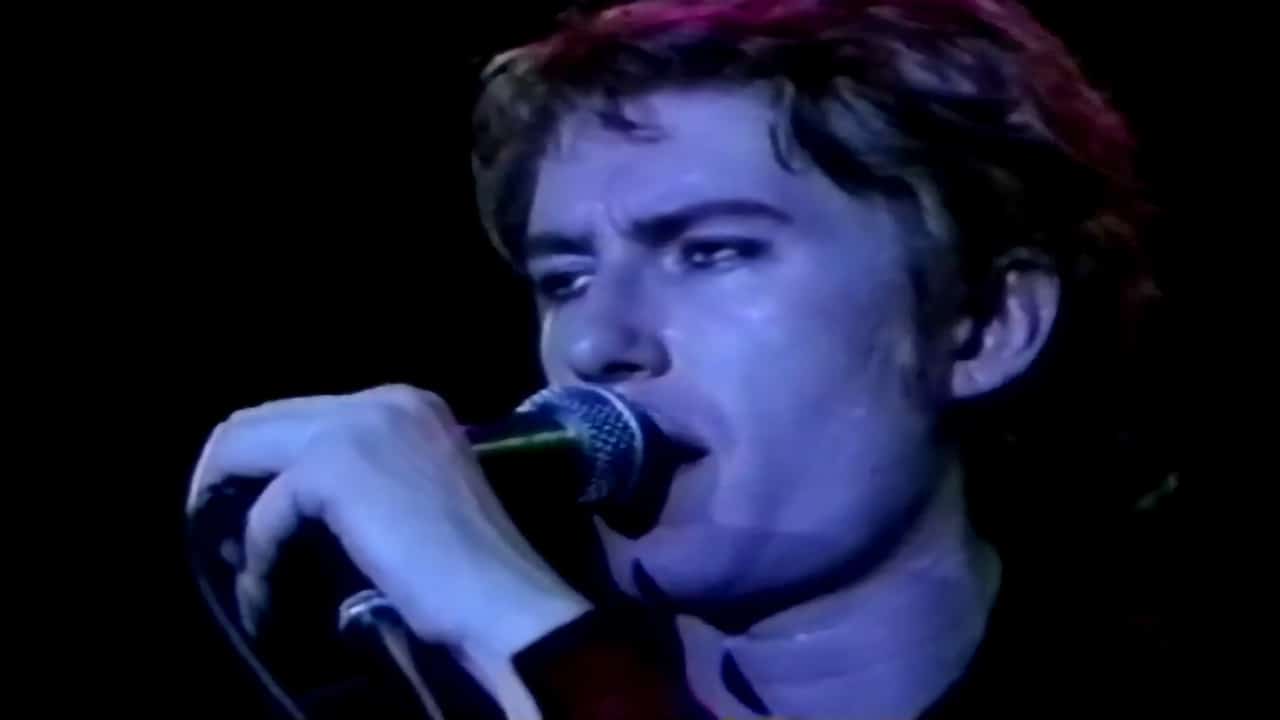 Lyrics
Mrs. Jones is seventeen and six and twenty four
Moderately pretty, she is all the girls you know
We are going far away, we're going for a ride
Mr. Jones has got a plan if you just come inside
So good so far, slow down ha ha
Movie stars and ads and radio define romance
Don't turn it on, I don't wanna dance
Mr. Jones you're beautiful, your eyes are made of glass
Looking through the window you can see the world go past
Here's another nine-o'clock and here's another day
Wonder how the weather is and what the people say
So good so far, slow down ha ha
Movie stars and ads and radio define romance
Don't turn it on, I don't wanna dance
Mr. Jones can turn you on and turn you off again
Mr. Jones is all of you who live inside a plan
Put your head upon the pillow, never put it down
That would only wake you up and turn your head around
So good so far, slow down ha ha
Movie stars and ads and radio define romance
Don't turn it on, I don't wanna dance
Oh
Alright now
Testo
La signora Jones ha diciassette anni e sei e ventiquattro
Moderatamente carina, è tutte le ragazze che conosci
Stiamo andando lontano, stiamo andando a fare un giro
Il signor Jones ha un piano se torni dentro
Fin qui tutto bene, rallenta ah ah
Le star del cinema, le pubblicità e la radio definiscono il romanticismo
Non accenderlo, non voglio ballare
Signor Jones, sei bellissimo, i tuoi occhi sono di vetro
Guardando attraverso la finestra puoi vedere il mondo che passa
Ecco altre nove ed ecco un altro giorno
Mi chiedo come è il tempo e cosa dice la gente
Fin qui tutto bene, rallenta ah ah
Le star del cinema, le pubblicità e la radio definiscono il romanticismo
Non accenderlo, non voglio ballare
Il signor Jones può accenderti e spegnerti di nuovo
Il signor Jones siete tutti voi che vivete all'interno di un piano
Metti la testa sul cuscino, non appoggiarlo mai
Questo ti sveglierebbe solo e girerebbe la testa
Fin qui tutto bene, rallenta ah ah
Le star del cinema, le pubblicità e la radio definiscono il romanticismo
Non accenderlo, non voglio ballare
Oh
Va bene ora