Rui Cardo Suggestions presenta grandi classici e perle nascoste, versioni ufficiali e live ricercati.

Enjoy! 😉
The War On Drugs - Pain
Album
A Deeper Understanding è il quarto album studio del gruppo statunitense indie rock The War on Drugs. È stato pubblicato il 25 agosto 2017 dalla casa discografica Atlantic Records. Pain fa parte dell'album.
A Deeper Understanding ha ricevuto numerose acclamazioni da critici di musica. Su Metacritic, che assegna un punteggio in centesimi, l'album ha ricevuto un punteggio medio di 81, basato su 28 recensioni, che indica il riconoscimento universale. Secondo Marcy Donelson di AllMusic, A Deeper Understanding "recupera ed esplora i caratteristici paesaggi sonori, la vastità e la psiche perseguitata di Lost in the Dream e che di per sé è significativa".
Mark Richardson di Pitchfork nota analogie con la metà degli anni '80 rock, affermando che è "anche uno studio affascinante in influenza, è difficile pensare a una band con i toni più evidenti che sembrano così originali". Shawn Brackbill di Uncut Magazine la descrisse come "alcuni dei più ricchi, più impegnativi e la musica meno solitaria della carriera di Granduciel".
In una recensione meno entusiasta per Slant Magazine, Josh Goller ha notato che "i testi dell'album non possono tuttavia corrispondere allo stesso livello di precisione musicale e Granduciel spesso ripete gli stessi vaghi sentimenti usando immagini immaginarie".
---
Artist
The War on Drugs is an American rock band from Philadelphia, Pennsylvania, formed in 2005. The band consists of Adam Granduciel (vocals, guitar), David Hartley (bass guitar), Robbie Bennett (keyboards), Charlie Hall (drums), John Natchez (saxophone, keyboards) and Anthony LaMarca (guitar).
Founded by close collaborators Adam Granduciel and Kurt Vile, The War on Drugs released their debut studio album, Wagonwheel Blues, in 2008. Vile departed shortly after its release to focus on his solo career. The band's second studio album Slave Ambient was released in 2011 to favorable reviews and a lengthy tour.
The band's third album, Lost in the Dream, was released in 2014 following extensive touring and a period of loneliness and clinical depression for primary songwriter Granduciel. It was released to widespread critical acclaim and increased exposure.
Previous collaborator Hall joined the band as its full-time drummer during the recording process, with saxophonist Natchez and additional guitarist LaMarca accompanying the band for its world tour. Signing to Atlantic Records, the six-piece band released their fourth album, A Deeper Understanding, in 2017, which won the Grammy Award for Best Rock Album at the 60th Annual Grammy Awards.
---
I The War on Drugs sono un gruppo musicale indie rock statunitense formatosi nel 2005 ed originario della Pennsylvania.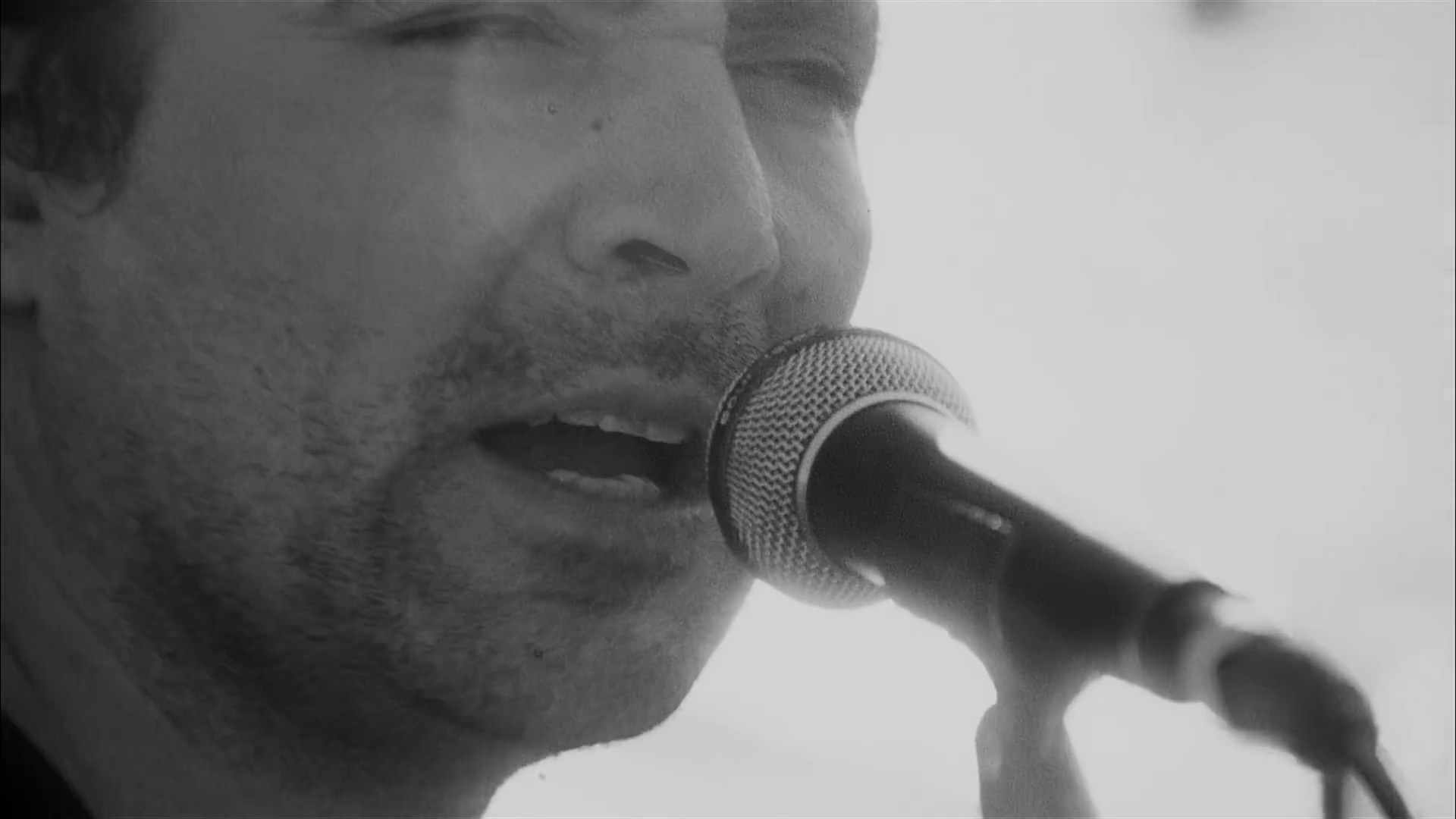 Lyrics
Go to bed now I can tell
Pain is on the way out now
Look at the way the domino falls away
I know it's hard looking in
Knowing that tomorrow you'll be back again
Hang your head and let me in, I'm waiting
So long
I was staring into the light
When I saw you in the distance, I knew that you'd be mine
Am I moving back in time?
Just standing still?
I met a man with a broken back
He had a fear in his eyes that I could understand
I can't even shake the hand
Without breaking it
I've been pulling on a wire, but it just won't break
I've been turning up the dial, but I hear no sound
I resist what I cannot change
And I wanna find what can't be found
I'm aware of the time we lost
Like a demon in the doorway, waiting to be born
But I'm here all alone, just begging
Pull me close and let me hold you in
Give me the deeper understanding of who I am
Yeah, I'm moving back again, I'm waiting, yeah
I'm just pulling on a wire, but it just won't break
I've been turning up the dial, but I hear no sound
I resist what I cannot change, own it in your own way
Yeah, I wanna find what can't be found
Testo
Vai a letto ora posso dirlo
Il dolore è in via di uscita ora
Guarda come cade il domino
So che è difficile guardare dentro
Sapendo che domani tornerai di nuovo
Appendete la testa e fatemi entrare, sto aspettando
Così lungo
Stavo fissando la luce
Quando ti ho visto in lontananza, ho capito che saresti stato mio
Sto tornando indietro nel tempo?
Stai solo fermo?
Ho incontrato un uomo con la schiena rotta
Aveva una paura negli occhi che potevo capire
Non riesco nemmeno a stringergli la mano
Senza romperlo
Ho tirato un filo, ma non si rompe
Ho alzato il quadrante, ma non sento alcun suono
Resisto a ciò che non posso cambiare
E voglio trovare ciò che non può essere trovato
Sono consapevole del tempo che abbiamo perso
Come un demone sulla soglia, in attesa di nascere
Ma sono qui tutto solo, solo chiedendo l'elemosina
Avvicinami e lascia che ti tenga dentro
Dammi la comprensione più profonda di chi sono
Sì, sto tornando indietro di nuovo, sto aspettando, sì
Sto solo tirando un filo, ma non si rompe
Ho alzato il quadrante, ma non sento alcun suono
Resisto a ciò che non posso cambiare, lo possiedo a modo tuo
Sì, voglio trovare ciò che non può essere trovato