Rui Cardo Suggestions presenta grandi classici e perle nascoste, versioni ufficiali e live ricercati.

Enjoy! 😉
The War On Drugs - Under The Pressure
Album
Lost in the Dream is the third studio album by American indie rock band The War on Drugs, released on March 18, 2014 through Secretly Canadian.
The recording session, which took place over a two-year period, was characterized by numerous rewrites. Album's lyrical themes were influenced by the loneliness and depression Granduciel faced after he finished touring. Musically, the record was inspired by 1980s rock, as well as Americana, with influences coming from Bruce Springsteen, Spacemen 3 and Neil Young & Crazy Horse.
It debuted at number 26 on the Billboard 200 and received universal acclaim from critics upon its release, appearing on and topping numerous end-of-year lists of the best albums. Five promotional radio singles were released: "Red Eyes", "Under the Pressure", "Burning", "Eyes to the Wind", and "An Ocean in Between the Waves".
Background
After The War on Drugs' second album Slave Ambient was released to much critical acclaim, primary songwriter Adam Granduciel spent much of 2011 touring. After the tour was finished, Granduciel had a hard time adjusting to everyday life, later recounting that such feelings "started to spiral into emotional distress and physical manifestations of depression and paranoia."
This depression and paranoia served as an inspiration to the lyrical theme of Lost in the Dream.
Music
The music on Lost in the Dream is inspired by 1980s rock, as well as Americana and Krautrock. Artists who have been cited as influences on the album's overall sound include Bruce Springsteen, Tom Petty, Bob Dylan, The Waterboys and Spacemen 3. The album's sound is characterized by synthesizers, keyboards, horns and "ambient guitars".
Whereas the previous albums by The War on Drugs contained several instrumental tracks, Lost in the Dream only has one instrumental track, "The Haunting Idle".
Critics have compared the song "Red Eyes" to Bruce Springsteen's "Dancing in the Dark" and Rod Stewart's "Young Turks". Fleetwood Mac's influence was noted on "An Ocean in Between the Waves", while Pitchfork compared "Disappearing" to Tears for Fears' "Pale Shelter".
"Under the Pressure" was featured in the Netflix animated comedy series BoJack Horseman's season 5 finale episode, "The Stopped Show".
Artwork
The album cover features an image of Adam Granduciel standing in front of a window in his home. Granduciel commented on how the album's artwork was a reflection of his involvement in the recording process, saying
"This wasn't a band record. This was a solo record. I knew that. They've all [The War on Drugs' albums] been solo records."
---
Artist
The War on Drugs is an American rock band from Philadelphia, Pennsylvania, formed in 2005. The band consists of Adam Granduciel (vocals, guitar), David Hartley (bass guitar), Robbie Bennett (keyboards), Charlie Hall (drums), John Natchez (saxophone, keyboards) and Anthony LaMarca (guitar).
Founded by close collaborators Adam Granduciel and Kurt Vile, The War on Drugs released their debut studio album, Wagonwheel Blues, in 2008. Vile departed shortly after its release to focus on his solo career. The band's second studio album Slave Ambient was released in 2011 to favorable reviews and a lengthy tour.
The band's third album, Lost in the Dream, was released in 2014 following extensive touring and a period of loneliness and clinical depression for primary songwriter Granduciel. It was released to widespread critical acclaim and increased exposure.
Previous collaborator Hall joined the band as its full-time drummer during the recording process, with saxophonist Natchez and additional guitarist LaMarca accompanying the band for its world tour. Signing to Atlantic Records, the six-piece band released their fourth album, A Deeper Understanding, in 2017, which won the Grammy Award for Best Rock Album at the 60th Annual Grammy Awards.
---
I The War on Drugs sono un gruppo musicale indie rock statunitense formatosi nel 2005 ed originario della Pennsylvania.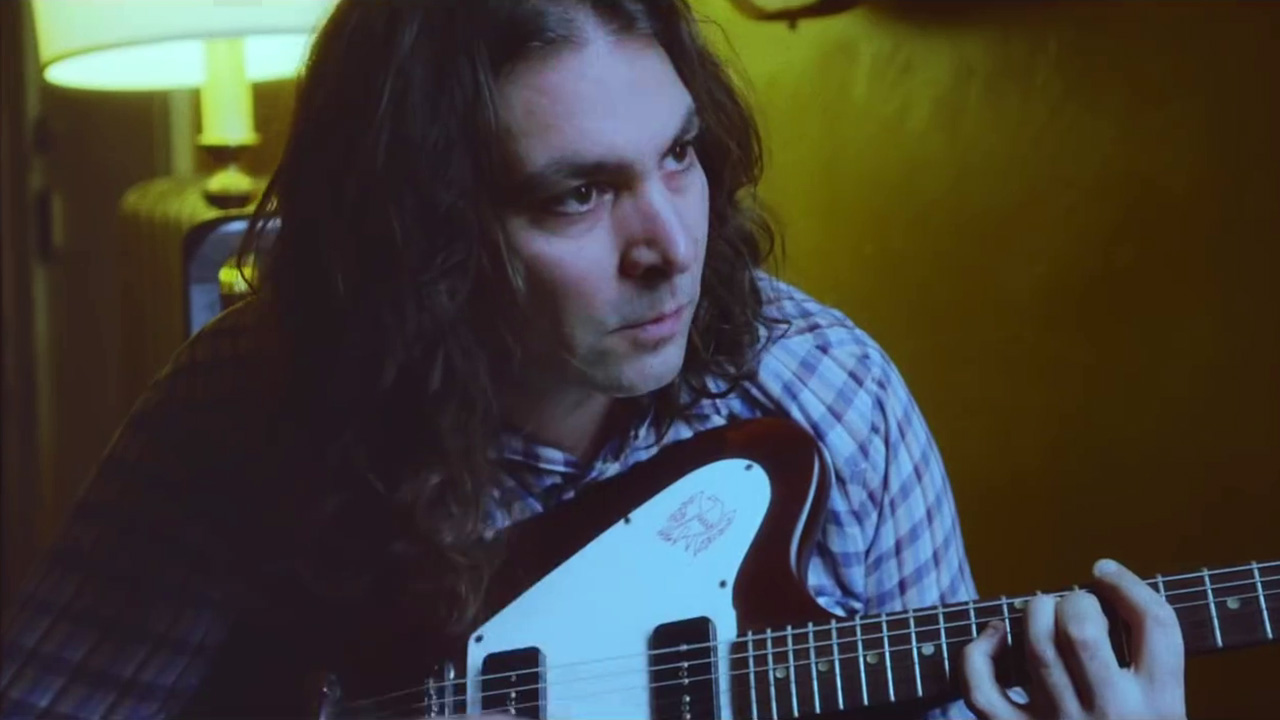 Lyrics
Well the comedown here was easy
Like the arrival of a new day
But a dream like this gets wasted
Without you
Under the pressure
Is where we are
Under the pressure
Yeah, it's where we are babe
You're the only one
Like an illusion
When it all breaks down and we're runaways
Standing in the wake of our pain
And we stare straight into nothing
But we call it all the same
You were raised on a promise
Found that over time
Better come around to the new way
Or watch as it all breaks down here
Under the pressure
Well the break down here
Stole it all the way across
I gotta talk downhill
Stranded on
When you come here and I'm wasted
Lying on a field, dancin' in the rain
Hidin' in the back, loosening my grip
Wading in the water
Just trying not to crack, under the pressure
Yeah, it's where we are babe
Under the pressure
Testo
Beh, il ritorno qui è stato facile
Come l'arrivo di un nuovo giorno
Ma un sogno come questo va sprecato
Senza di te
Sotto pressione
È dove siamo?
Sotto pressione
Sì, è dove siamo piccola
Sei l'unica
Come un'illusione
Quando tutto si rompe e siamo in fuga
In piedi sulla scia del nostro dolore
E fissiamo dritto nel nulla
Ma lo chiamiamo lo stesso
Sei stato cresciuto con una promessa
L'ho scoperto nel tempo
Meglio venire in giro per il nuovo modo
Oppure guarda come tutto si rompe qui
Sotto pressione
Bene, la rottura qui
L'ho rubato fino in fondo
devo parlare in discesa
Incagliato
Quando vieni qui e io sono ubriaco
Sdraiato su un campo, ballando sotto la pioggia
Nascondendomi dietro, allentando la presa
Guadare in acqua
Sto solo cercando di non rompere, sotto pressione
Sì, è dove siamo piccola
Sotto pressione