Rui Cardo Suggestions presenta grandi classici e perle nascoste, versioni ufficiali e live ricercati.

Enjoy! 😉
Charles Bradley - Changes
Song
"Changes" is a song by Black Sabbath. It first appeared on Vol. 4 which was released in 1972. Pitchfork author Stephen Deusner labeled it as one of Black Sabbath's best songs.
The song's piano melody was composed by guitarist Tony Iommi, who was experimenting with the instrument in the studio. The lyrics were by bassist Geezer Butler, and vocalist Ozzy Osbourne has referred to the song as "heartbreaking". Quite different from Sabbath's previous work, the song was described as a "forlornly pretty" ballad by critic Barney Hoskyns. It was inspired mainly by Bill Ward's breakup with his first wife.
"We're certainly not going to get any less heavy," Ozzy promised in 1972. "We will probably do 'Changes' on stage with a Mellotron but we'll never take strings on stage with us or anything like that."
The song was performed live in 1973 but very seldom in years following.
Charles Bradley version
Charles Bradley recorded a cover of the song in a soul music style. It was first released as a Record Store Day Black Friday single in 2013, and would later be released as the title track of Bradley's 2016 album Changes.
The following year, Bradley's cover received increased exposure when it was used as the theme song to the Netflix-produced adult animated sitcom Big Mouth. The series' cast members Maya Rudolph and Jordan Peele also performed a version of the song for the series' soundtrack in character as Connie the Hormone Monstress and the Ghost of Duke Ellington, respectively.
---
Album
Changes is the third album released by American funk/soul singer Charles Bradley, released on April 1, 2016 on Daptone Records. The title track on the album is a cover of the Black Sabbath song of the same name and was first released as a Record Store Day Black Friday single in 2013.
---
Artist
Charles Edward Bradley (November 5, 1948 – September 23, 2017) was an American singer.
After years of obscurity and a part-time music career, Bradley came to prominence in his early 50s. His performances and recording style were consistent with the revivalist approach of his main label Daptone Records, celebrating the feel of funk and soul music from the 1960s and 1970s. One review said he "echoes the evocative delivery of Otis Redding".
Called "The Screaming Eagle of Soul", Bradley was the subject of the documentary Soul of America which premiered at South by Southwest in 2012.
---
La morte e l'incredibile vita di Charles Bradley
Sabato 23 settembre 2017 si è spento Charles Bradley, uno dei cantanti simbolo del soul classico degli anni 2000.
Bradley, che avrebbe compiuto 69 anni a novembre, soffriva da tempo di tumore allo stomaco, malattia che si era aggravata negli ultimi tempi e che purtroppo non gli ha lasciato scampo, bloccando la sua ancora giovane carriera da musicista di fama, iniziata con l'album No Time For Dreaming del 2011.
63 anni. Vi chiederete per quale motivo un uomo di tale età sia arrivato al successo così tardi. Be', la storia di Charles Bradley è quanto di più avvincente, straziante e, allo stesso tempo, in qualche modo confortante ci possa essere in questo mondo. Un esempio di come con tanta determinazione, sacrificio, sofferenza (e anche un pizzico di fortuna), niente ci sia precluso.
Bradley nasce e cresce a Gainesville, Florida, cittadina abbastanza anonima due ore a nord di Orlando. L'infanzia porta già molta sofferenza al futuro cantante: la madre lo abbandona a soli otto mesi di età, salvo poi ripresentarsi otto anni dopo per trascinare il proprio figlio a Brooklyn.
Appena adolescente, verso i 14 anni, Charles letteralmente folgorato dalla musica di James Brown durante il suo famoso live all'Apollo Theatre. Comincia a imitarlo in tutto e per tutto, sognando una carriera nella musica che ripercorra le sue orme.
Purtroppo le cose non vanno come sperava: è costretto a lasciare la propria casa a causa delle condizioni di povertà estreme in cui viveva, ma ben presto si ritrova a dormire nelle stazioni del metro per ben due anni, prima di fare un corso da chef, che gli diede la possibilità di trovarsi un lavoro.
California
Dopo aver girovagato per gli Stati Uniti, si stabilisce definitivamente in California nel 1977, dove per quasi 20 anni, oltre a fare diversi tipi di lavoro, farà piccoli show come impersonatore proprio di James Brown. È in questo periodo che si guadagna il soprannome di Aquila Urlante.
A metà anni '90 viene contattato dalla madre, che vuole ristabilire i rapporti col figlio: Charles torna così a Brooklyn. Nemmeno questo è un periodo facile, tanto che il cantante rischia di morire per uno shock anafilattico in reazione alla penicillina e assiste all'omicidio di suo fratello, ucciso sotto casa della madre.
Bradley peró ovviamente non abbandona la musica, e continua ad esibirsi, stavolta sotto lo pseudonimo di Black Velvet. Agli inizi del 2000, la svolta: lo vede esibirsi Gabriel Roth, co-fondatore dell'etichetta soul Daptone Records, e se ne innamora. Non passa molto tempo che, nel 2002, Charles Bradley incide i suoi primi brani su vinile insieme alla band che gli rimarrà sempre fedele, la Menahan Street Band.
Dieci dei brani incisi in questo periodo saranno scelti per dare vita al primo disco vero e proprio di Bradley, No Time For Dreaming (2011).
Il successo
Da questo momento in avanti, la carriera del cantante nato in Florida è in costante e precipitosa ascesa: la sua voce conquista tutti al primo ascolto, così pregna della sofferenza e delle difficoltà che il suo possessore ha dovuto affrontare nel corso della propria vita, ed è perfettamente accompagnata dal suono inconfondibile della Menahan Street Band e della sapiente produzione di Thomas Brenneck, fautore del marchio sonoro della Daptone Records.
Charles Bradley è stato un musicista importante per il soul dei nostri tempi, non tanto perché abbia inventato qualcosa di particolare, anzi, proprio forse per il suo stile "nostalgico", ma perfettamente coerente e consapevole, che ha colpito la coscienza musicale di parecchi giovani (e anche meno giovani), impossibilitati a sapere cosa volesse dire assistere a un concerto di James Brown, Curtis Mayfield o Bobby Womack.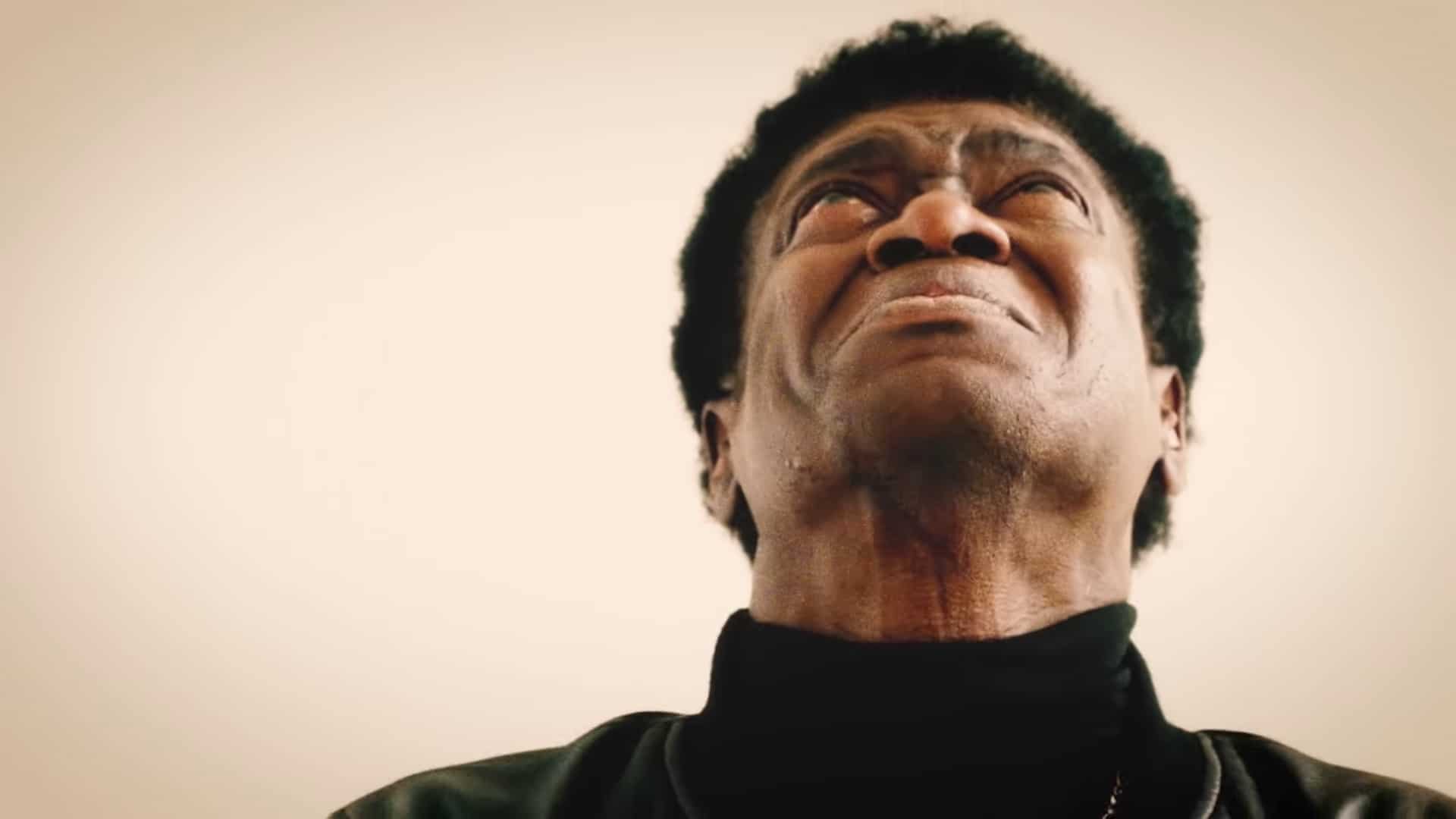 Lyrics
I feel unhappy, I feel so sad
I've lost the best friend that I ever had
She was my woman, I love her so
But it's too late now, I've let her go
I'm going through changes
I'm going through changes
We shared the years, we shared each day
In love, together, we found the way
But soon, the world had its evil way
My heart was blinded, love went astray
I'm going through changes
I'm going through changes
It took so long to realise
And I can still hear her last goodbyes
Now, all my days are filled with tears
Wish I could go back and change these years
I'm going through changes
I'm going through changes
Testo
Mi sento triste, scontento
Ho perso il migliore amico che abbia mai avuto
Era la mia donna, l'amavo così tanto
Ma è troppo tardi, l'ho lasciata andare
Sto affrontando dei cambiamenti
Sto affrontando dei cambiamenti
Abbiamo condiviso anni, ogni giorno
Nell'amore, insieme, abbiamo trovato un percorso
ma presto, il mondo ha rivelato il suo male
Il mio cuore era accecato, l'amore si è perso
Sto affrontando dei cambiamenti
Sto affrontando dei cambiamenti
Ci è voluto tanto per realizzarlo
e riesco ancora a sentire il suo ultimo saluto
Ora, tutti i miei giorni sono pieni di lacrime
Vorrei tornare indietro e cambiare gli anni
Sto affrontando dei cambiamenti
Sto affrontando dei cambiamenti