Rui Cardo Suggestions presenta grandi classici e perle nascoste, versioni ufficiali e live ricercati.

Enjoy! 😉
Cousteau - Talking To Myself
Album
Sirena è il secondo album del gruppo britannico dei Cousteau, pubblicato nel 2002.
---
Artist
Cousteau are a London-based band who enjoyed considerable international success, particularly in Italy and the U.S. from 1999 to 2005. The band's sound has been compared to Burt Bacharach, Scott Walker and David Bowie with an updated contemporary edge.
The first release of the 1999 eponymous album was 'home-made' and included many demos produced for various major labels. 3,000 copies of the album were pressed by indie label Global Warming (later to become Series 8) set up by Trevor Holden. The album sold out after receiving good reviews, including a 5-star review in Uncut magazine, and recommended album in Time Out London.
When the band signed to Chris Blackwell's Palm Pictures label a decision was made to re-record the majority of the album (two tracks, including 'Last Good Day of the Year', were not changed). On re-release the album was Album Of The Week in The Guardian in the UK, and went on to sell more than 230,000 copies internationally.
---
I Cousteau sono un gruppo musicale inglese di Londra fondato da Davey Ray Moor alla fine degli anni novanta. La loro musica, non classificabile all'interno di un genere determinato, ha avuto grande successo soprattutto in Italia e negli Stati Uniti. Sono diventati famosi in tutto il mondo con il celebre brano The Last Good Day Of The Year, molto utilizzato in pubblicità e anche al cinema.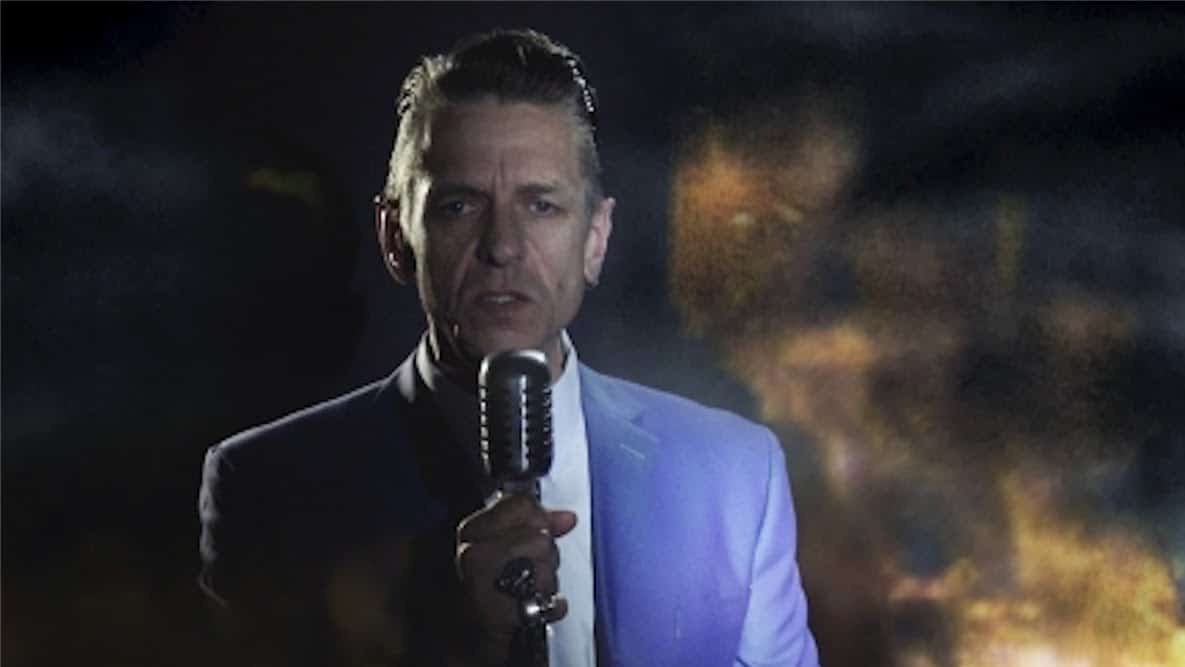 Lyrics
It beggars belief
that she was a child once
With her heart on her sleeve,
once in a while you're
Looking straight at it,
and you could swear that
It's never there
Well I don't know why, but
we're so shameless
That's no surprise, although
nobody's blameless
You just gotta have it,
just to know it
And set it on fire
Four o'clock in the morning
The lights are on and I'm talk, talk
Talking to myself
This love's a certain omen, I'll warn you
When everything colludes to adore you
You're diving deeper into the water,
The water, yeah
into the water, yeah'
Six o'clock in the morning
The lights are on and I'm talk, talk
Talking to myself
Now that's a disgrace, we
laugh like a car wreck
Well that's never safe with these
lifelikecharacters
Hungry and willing and homeless and helpless
And all in my head, yeah
Nine o'clock in the evening,
The lights are off and I'm plead, plead
Pleading with myself
Testo
Questo fa credere che lei é stata bambina una volta
Con calore da dare, una volta mentre tu lo stavi
guardando dritto, avresti potuto dire che
non c'é mai stato
Bhe non so perché, ma siamo cosi spudorati
Non é una novità sebbene nessuno é senza colpa
Devi semplicemente averlo, semplicemente conoscerlo
e dargli fuoco
4 del mattino
le luci sono accese e io sto parlando
parlando a me stesso
Questo amore é una specie di presagio, voglio avvertirti
Quanto tutto si scontra per adorarti
Ti stai tuffando nel profondo dell'acqua
L'acqua, yeah nell'acqua, yeah
6 del mattino
le luci sono accese e io sto parlando
parlando a me stesso
Ora questa é una disgrazia, ridiamo come un'auto demolita
Bhe non é mai sicuro con questi personaggi verosimili
Fame e volontà e povertà e impotenza
e tutto nella mia testa, yeah
9 della sera
le luci sono spente ed io sto implorando, implorando
implorando me stesso...