Rui Cardo Suggestions presenta grandi classici e perle nascoste, versioni ufficiali e live ricercati.

Enjoy! 😉
Dawn Penn - You Don't Love Me (No, No, No)
Song
"You Don't Love Me (No, No, No)" is a song by Jamaican recording artist Dawn Penn from her first studio album, No, No, No (1994). The song's lyrics are credited to Penn, Bo Diddley and Willie Cobbs, and production was handled by Steely & Clevie.
Penn had originally recorded a version of Cobbs' 1960 song "You Don't Love Me" in 1967, incorporating elements of its music and lyrics. It is claimed that the Cobbs song was, in turn, based on Diddley's 1955 song "She's Fine, She's Mine". Thus, both are credited as songwriters on Penn's recording. In 1994, after a 17-year break from the music industry, she re-recorded a dancehall version of the song retitled "You Don't Love Me (No, No, No)".
Penn's 1994 version of the song became a commercial success worldwide. In the United Kingdom, it peaked at number three on the UK Singles Chart. The song also reached the top 20 in Austria and Switzerland, and the top 40 in the Netherlands and New Zealand. In the United States, the single also charted at number 58 on the Billboard Hot 100 chart and at number 42 on the Hot R&B Singles chart.
Multiple recording artists have performed cover versions and sampled "You Don't Love Me (No, No, No)" in their own works. Barbadian singer Rihanna remade the song for her debut studio album, Music of the Sun (2005), and American entertainer Beyoncé performed the song on her I Am... World Tour concert tour (2009–10).
Background
In Jamaica in 1967, Penn recorded a version of American R&B singer Willie Cobbs's song "You Don't Love Me", which "she first sang for Studio One. At least one writer claims Cobb had based his song on R&B singer Bo Diddley's 1955 recording "She's Fine, She's Mine".
Penn's cover of Cobb's song was recorded at Kingston's Studio One by influential producer Coxsone Dodd. Dodd, who had lived for a while in the United States, imported American rhythm and blues records to play for his sound system entertainment businesses.
Penn's song used lyrical and melodic elements of Cobbs' song, but was performed in the emerging rocksteady style – a precursor to reggae. It starts out with a drum roll, "then a chugging bass line kicks in and Penn's dreamy voice wails":
No no no, you don't love me and I know now (2×)
'Cause you left me baby, and I got no place to go now ...
Dawn Penn's "You Don't Love Me" was a major hit in Jamaica. Based on this success she recorded some other songs, such as "Blue Yes Blue" and a reggae cover version of Scottish singer Lulu's "To Sir with Love". Despite her initial success, Penn decided to take a break from singing, which lasted 17 years.
In the late 1980s, after working for banks, accountant agencies, and airlines, she returned to Jamaica in the hopes of reviving her career. In the early 1990s, she re-recorded a version of "You Don't Love Me" with the new title "You Don't Love Me (No, No, No)". The noted Jamaican production team Steely & Clevie produced it and it featured an updated dancehall arrangement. Songwriting is credited to Penn, Cobbs, and Diddley.
---
Album
No, No, No is the debut album by Jamaican reggae singer Dawn Penn, released in 1994.
The album was released nearly 30 years after Penn embarked on a recording career, following up the worldwide success of her single "You Don't Love Me (No, No, No)" in 1994. The album, however, was met with a modest chart success.
---
Artist
Dawn Penn (born 1952 in Kingston, Jamaica) is a Jamaican reggae singer. She first had a short career during the rocksteady era, between 1967 and 1969, but is most known for her single "You Don't Love Me (No, No, No)" which became a worldwide hit in 1994.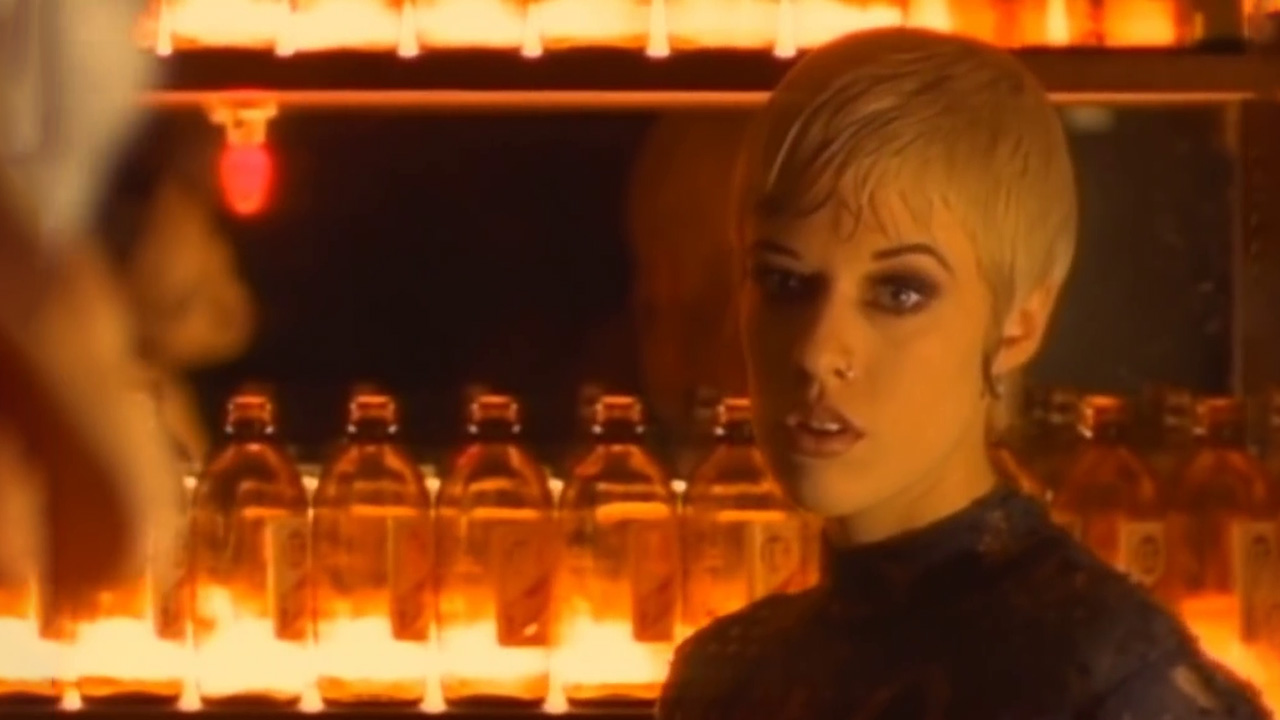 Lyrics
No no no
You don't love me
And I know now
No no no
You don't love me
Yes I know now
'Cause you left me baby
And I got no place to go now
No no no
I'll do anything you say boy
No no no
I'll do anything you say boy
'Cause if you asked me baby
I'll get on my knees and pray boy
No no no
You don't love me
And I know now
No no no
You don't love me
Yes I know now
Testo
No no no
Tu non mi ami
E io lo so
No no no
Tu non mi ami
Si lo so
Perché mi hai lasciato baby
E non ho nessun posto dove andare ora
No no no
Farò tutto ciò che dici ragazzo
No no no
Farò tutto ciò che dici ragazzo
Perché se me lo chiedessi baby
Mi metterò in ginocchio e pregherò ragazzo
No no no
Tu non mi ami
E io lo so
No no no
Tu non mi ami
Si lo so