Rui Cardo Suggestions presenta grandi classici e perle nascoste, versioni ufficiali e live ricercati.

Enjoy! 😉
Grant Lee Buffalo - Fuzzy
Album
Fuzzy is the debut studio album by American rock band Grant Lee Buffalo, released in 1993 by Slash Records. According to the band's website, "Fuzzy would galvanize the sound of Grant Lee Buffalo, i.e., the acoustic feedback howl of overdriven 12-string guitars, melodic distorto-bass, tribal drum bombast, the old world churn of pump organs and parlor pianos."
R.E.M.'s Michael Stipe praised Fuzzy as "the best album of the year hands down".
---
Fuzzy è il primo album in studio della band statunitense Grant Lee Buffalo, pubblicato nel 1993.
---
I Grant Lee Buffalo sono stati un gruppo musicale rock di Los Angeles che si è sciolto nel 1998.
Il suono dei Grant Lee Buffalo ha forti elementi che richiamano alla tradizione nord americana e viene spesso paragonato a quello di Neil Young. A detta dello stesso Phillips, i brani dei Grant Lee Buffalo sono spesso come una vecchia auto o un vecchio amplificatore che richiede qualche secondo per riscaldarsi, per poi partire e stupire.
Dal vivo le sonorità più melodiche e tradizionali subiscono spesso una mutazione molto forte verso suoni più distorti e psichedelici attraverso la chitarra a 12 corde di Grant-Lee Phillips.
---
"In un mondo non perfetto ma semplicemente giusto, insomma, i Grant Lee Buffalo avrebbero avuto tutte le qualità per raggiungere il top delle classifiche di vendita e per venire contemporaneamente idolatrati dalla critica più cinica." (OndaRock)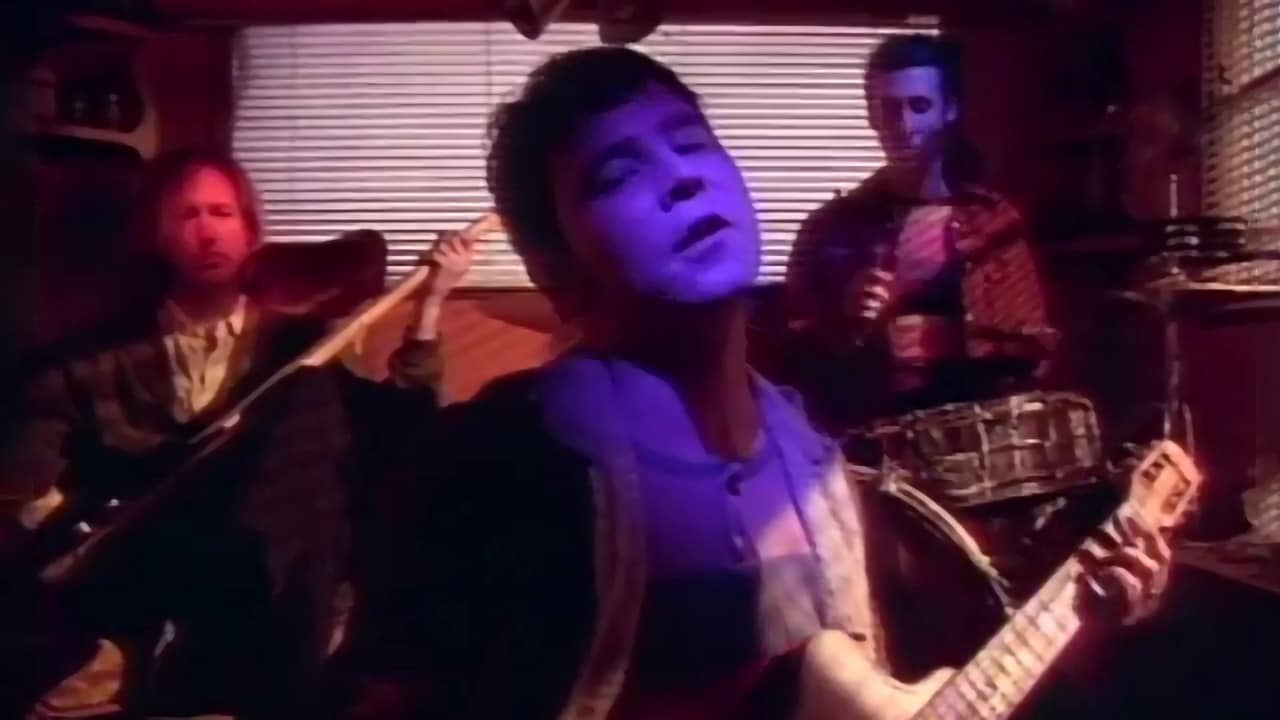 Lyrics
Bring me home
To this house of many days
Just lay me on the floor
Hard and cool as slate
You know i love it more and more
Than before i ran away
It triggers of so many hurts
Hurtful words and broken plates
I've been lied to
Now i'm fuzzy
I've been lied to
All and all
The world is small enough for both of us
To meet upon the interstate
Waiting on a train
And just when those big arms lift up
Fall in love with no time to say it
And i would have liked to
Now i'm fuzzy
I would have liked to
Now i'm fuzzy
Fuzzy now
Here we are
In our car
Driving down the street
We're looking for a place to stop
Have a bite to eat
We hunger for a bit of faith
To replace the fear
We water like a dead bouquet
Does no good does it dear
And i've been lied to
Now i'm fuzzy
We've been lied to
Now we're fuzzy
Fuzzy now
Lied to.
Testo
Portami a casa
Verso questa casa di molti momenti
Adagiami sul pavimento
Duro e freddo come ardesia
Sai che l'amo ancor più
Di prima che fuggissi
Dà origine a così tante ferite
Parole offensive e piatti rotti
Sono stato ingannato
Ora sono confuso
Sono stato ingannato
Tutto intero
Il mondo è abbastanza piccolo per entrambi
Per incontrarci sull'interstatale
Aspettando un treno
E proprio quando queste grandi braccia si alzano
Ci innamoriamo senza il tempo per dirlo
E mi sarebbe piaciuto
Ora sono confuso
Mi sarebbe piaciuto
Ora sono confuso
Confuso ora
Siamo qui
Nella nostra auto
Guidando lungo la strada
Cerchiamo un posto per fermarci
Prendiamo un boccone da mangiare
Bramiamo un po' di fede
Per sostituire la paura
Ci abbeveriamo come un bouquet di fiori secchi
Non giova, lo rende caro
E sono stato ingannato
Ora sono confuso
Siamo stati ingannati
Ora siamo confusi
Confuso ora
Ingannato.