Rui Cardo Suggestions presenta grandi classici e perle nascoste, versioni ufficiali e live ricercati.

Enjoy! 😉
Hardcore Superstar - Liberation
Album
Bad Sneakers and a Piña Colada è il secondo album in studio del gruppo musicale svedese Hardcore Superstar, pubblicato nel 2000 dalla Music for Nations.
Questo è il vero debutto internazionale della band. Contiene delle tracce del precedente album ri-registrate col nuovo batterista.
---
Artist
Gli Hardcore Superstar sono un gruppo musicale heavy metal formatosi nel 1997 a Göteborg, Svezia.
Storia
Il loro album di debutto It's Only Rock'n' Roll venne registrato e pubblicato in Svezia nel 1998, ma attrasse subito l'attenzione dell'etichetta discografica inglese Music for Nations, con cui firmarono un contratto poco dopo. Il nuovo album, che divenne l'album di debutto ufficiale della band, si chiamava Bad Sneakers and a Piña Colada e conteneva sia alcune canzoni nuove, sia alcune dell'album It's Only Rock 'n' Roll.
Il 2001 vide l'uscita di Thank You (For Letting Us Be Ourselves), in cui sono contenuti singoli come Shame, Mother's Love e Significant Others (di cui il video ha avuto anche una buona rotazione su MTV soprattutto in orari notturni). Al disco seguì un tour che attraversò Europa, Giappone e Canada. Durante l'estate, inoltre, gli Hardcore Superstar aprirono i concerti di AC/DC e Motörhead in Italia.
All'inizio dell'estate del 2003 venne distribuito il singolo Honey Tongue, che anticipava l'uscita del terzo album, No Regrets; come secondo singolo fu successivamente lanciato Still I'm Glad che raggiunse ottime posizioni nelle classifiche svedesi. Di ritorno dal tour mondiale gli Hardcore Superstar annunciarono di volersi prendere una pausa per un tempo indefinito.
Infatti nel 2005 gli Hardcore Superstar tornarono alla ribalta con l'album omonimo Hardcore Superstar, che ricevette ottimi giudizi in tutto il mondo.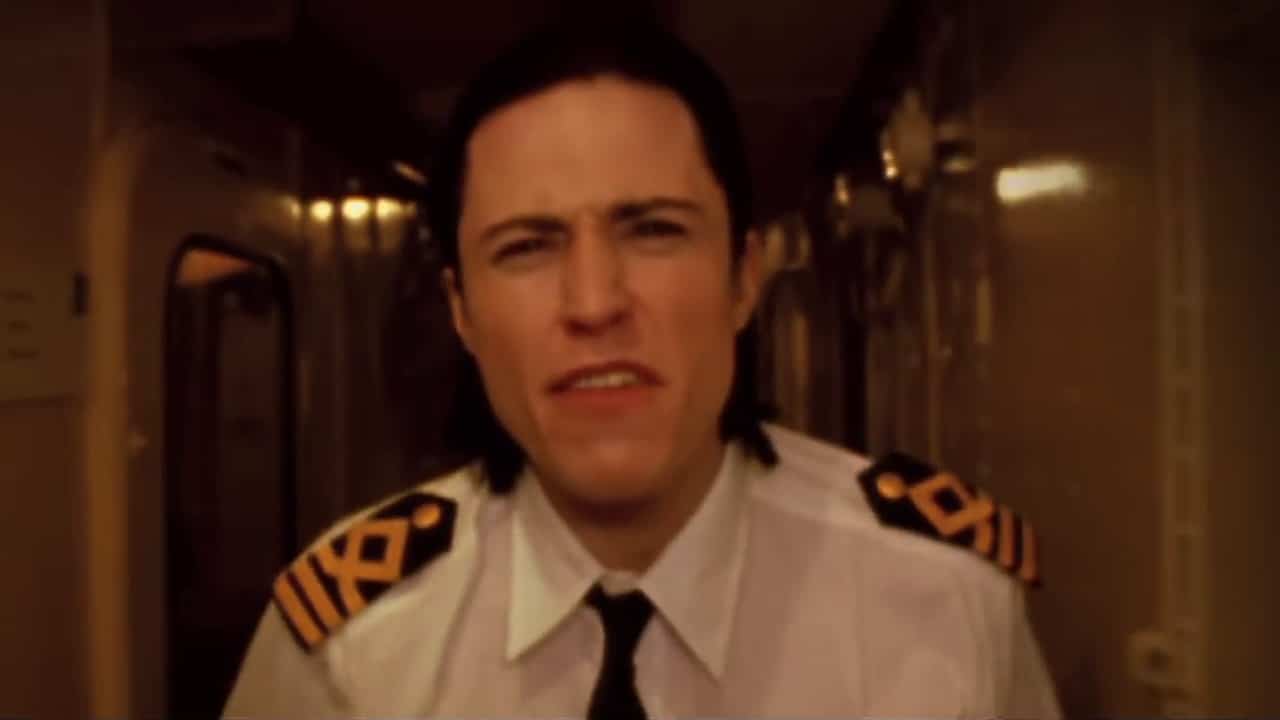 Lyrics
The love she gives is almost real
Some things inside is always clear
So deep inside my mind I always see
But she will never ever be the one that I need
And she will never ever be the one that I love
But she will always be the one
The only one that I want
(chorus)
I don't know what is in my head
But if it's good then I don't mind
The liberation of my life is what I want and what I need
(chorus)
She plays with my head all day
I'm over her in a way
She plays with my mind and says she'll stay
But she will never ever be the one that I need
And she will never ever be the one that I love
But she will always be the one
The only one that I want
(chorus) (x4)
She want it She need it
She want it She need it
Liberation of my life
She want it She need it
She want it She need it
Liberation of my life
Testo
L'amore che dà è quasi reale
Alcune cose dentro sono sempre chiare
Così nel profondo della mia mente le vedo sempre
Ma non sarà mai e poi mai quella di cui ho bisogno
E lei non sarà mai e poi mai quella che amo
Ma lei sarà sempre quella giusta
L'unico che voglio
(rit.)
Non so cosa c'è nella mia testa
Ma se va bene allora non mi dispiace
La liberazione della mia vita è ciò che voglio e ciò di cui ho bisogno
(rit.)
Gioca con la mia testa tutto il giorno
In un certo senso l'ho superata
Gioca con la mia mente e dice che resterà
Ma non sarà mai e poi mai quella di cui ho bisogno
E lei non sarà mai e poi mai quella che amo
Ma lei sarà sempre quella giusta
L'unico che voglio
(rit.) (x4)
Lo vuole, ne ha bisogno
Lo vuole, ne ha bisogno
Liberazione della mia vita
Lo vuole, ne ha bisogno
Lo vuole, ne ha bisogno
Liberazione della mia vita