Rui Cardo Suggestions presenta grandi classici e perle nascoste, versioni ufficiali e live ricercati.

Enjoy! 😉
INXS - Beautiful Girl
Song
"Beautiful Girl" a song by Australian rock band INXS, released as the fifth international single from their eighth album, Welcome to Wherever You Are (1992), on 1 February 1993.
The song was written by Andrew Farriss, who was inspired to write it by the birth of his baby daughter. In an interview by Debbie Kruger, the INXS keyboardist explained: "I was writing lyrics like 'Baby Don't Cry' and 'Beautiful Girl' and lyrics just about how wonderful it is to have something else in your life besides yourself to worry about and think about."
The song was used for an American TV awareness campaign about the effects of anorexia.
Reception
Q said Hutchence sounded, "a lot like Velvets-era Lou Reed on "Beautiful Girl", a delicate melody which the old-style INXS would have beaten to a pulp."
B-sides
The B-sides on the first of two UK CD Single releases include solo compositions from lead guitarist Tim Farriss: "In My Living Room" and another by saxophonist and guitarist Kirk Pengilly entitled "Ashtar Speaks" as well the original version of "Strange Desire" from the Welcome to Wherever You Are album. The second CD release contained a re-recorded version of "Beautiful Girl", as well as a new remix of "Underneath the Colours" from the Underneath the Colours album and an instrumental version of "Wishing Well", also from the Welcome to Wherever You Are album.
---
Album
Welcome to Wherever You Are è l'ottavo album discografico in studio del gruppo musicale rock australiano INXS, pubblicato nel 1992. Fu anticipato dal singolo Baby Don't Cry.
---
Artist
Gli INXS (pronunciato "In Ex ess") sono stati un gruppo rock australiano. È stato fondato come The Farriss Brothers nel 1977 a Sydney.
Biografia
Gli INXS nascono nel 1977 a Sydney, Australia, sotto il nome di Farriss Brothers, per cambiarlo nel 1980 in INXS, come l'album di debutto.
La band è composta dai tre fratelli Farriss, Tim (nato il 16 agosto 1957, chitarra), John (nato il 18 agosto 1961, batteria) ed Andrew (nato il 27 marzo 1959, tastiere), Michael Hutchence (nato il 22 gennaio 1960, Lain Cove, Sydney, morto il 22 novembre 1997, cantante), Kirk Pengilly (nato il 4 luglio 1958, chitarra, sassofono e voce) e Garry Beers (22 giugno 1957, basso e voce).
---
Michael Kelland John Hutchence (Sydney, 22 gennaio 1960 – Sydney, 22 novembre 1997) è stato un cantante e attore australiano, leader del gruppo musicale INXS.
Frontman dalla presenza carismatica, Hutchence portò avanti, oltre all'attività con gli INXS, altri progetti personali sia come cantante solista, con due album (Max Q e Michael Hutchence, pubblicato postumo), sia come attore (Cani nello spazio, Frankenstein oltre le frontiere del tempo, Limp).
Fu trovato morto il 22 novembre 1997 all'età di 37 anni in una stanza di albergo a Sydney, apparentemente per asfissia autoerotica. L'autopsia lo ritenne suicidio, escludendo l'ipotesi di un incidente.
La morte
L'album degli INXS Elegantly Wasted fu realizzato nell'aprile del 1997. Hutchence e gli INXS erano impegnati in un tour in tutto il mondo, che si sarebbe dovuto concludere in Australia tra novembre e dicembre. Nella mattinata del 22 novembre 1997, tuttavia, Michael Hutchence fu trovato morto nella camera 524 dell'hotel Ritz-Carlton in Double Bay, a Sydney (oggi lo Stamford Plaza); il corpo aveva il collo stretto in una cintura che era legata alla chiusura automatica posta alla sommità della porta della camera.
Il 6 febbraio 1998, a seguito dell'autopsia, il medico legale del Nuovo Galles del Sud, Derrick Hand, presentò i risultati della sua inchiesta, stabilendo che la morte di Hutchence era imputabile a suicidio, probabilmente motivato da depressione, mentre il cantante era sotto l'effetto di alcol e droghe. Kym Wilson e il suo fidanzato Andrew Reyment furono le ultime persone a vedere Michael vivo.
La bara di Michael Hutchence fu portata fuori dalla Cattedrale di St. Andrew da parte dei membri della band, da Bono (amico intimo del cantante) e da Rhett, il più giovane dei suoi fratelli. La musica di sottofondo era Never Tear Us Apart degli stessi INXS.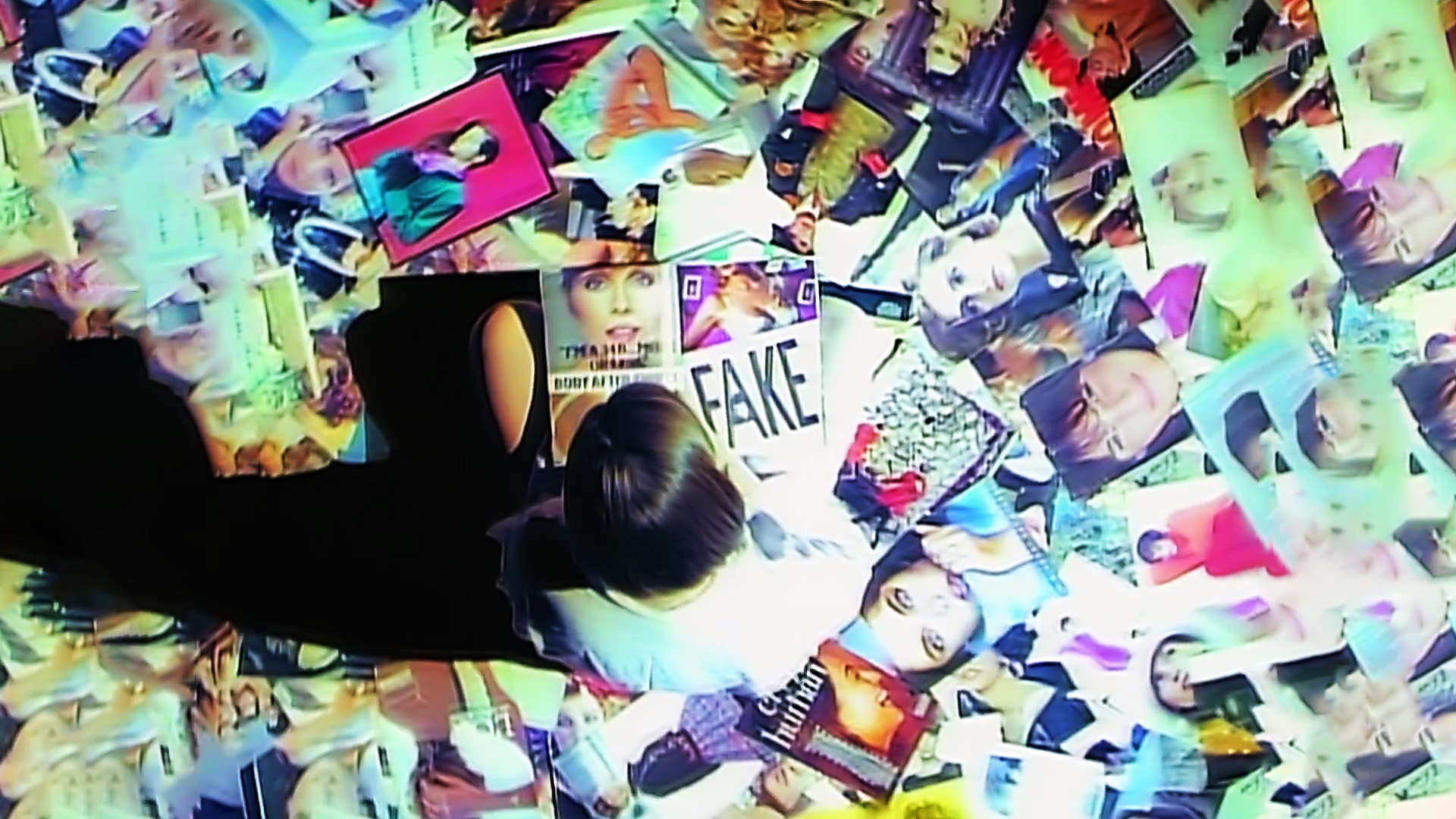 Lyrics
Nicky's in the corner
With a black coat on
Running from a bad home
With some cat inside
Now where did you find her?
Among the neon lights
That haunt the streets outside?
Stay with me...
Beautiful girl (stay with me)
Beautiful girl (stay with me)
She wants to go home.
From doorway to doorway
Street corner to corner
With the neon ghosts in the city
And she says
Stay with me (x4)
She's so scared
So very frightened
Anything could happen
Right here tonight
Beautiful girl (stay with me)
Beautiful girl (stay with me)
She wants to go home
Stay with me (beautiful girl) (x4)
Testo
Nicky é all'angolo
Indossa un maglione nero
Fugge da una brutta casa
In cui c'erano alcuni gatti.
Ora dove l'hai trovata?
Tra le luci al neon
Che infestano le strade là fuori?
Resta con me...
Splendida ragazza (resta con me)
Splendida ragazza (resta con me)
Lei vuole tornare a casa.
Da porta a porta
Da incrocio a incrocio
Con i fantasmi al neon della città
E lei dice
Resta con me (x4)
Lei è cosi spaventata
Cosi tanto spaventata
Può accadere di tutto
Proprio qui stanotte
Splendida ragazza (resta con me)
Splendida ragazza (resta con me)
Lei vuole tornare a casa
Resta con me (splendida ragazza) (x4)