Rui Cardo Suggestions presenta grandi classici e perle nascoste, versioni ufficiali e live ricercati.

Enjoy! 😉
Badly Drawn Boy - Pissing In The Wind
Song
Badly Drawn Boy si è visto costretto a cambiare il titolo del suo singolo, da "Pissing in the wind" in "Spitting in the wind".
Il brano è stato anche ripassato in studio di registrazione per riproporlo nella versione "pulita". La versione originale è stata inserita nel cd singolo in uscita alla fine di aprile 2001. L'attrice Joan Collins ha accettato di apparire nel video.
---
Album
The Hour of Bewilderbeast is the debut studio album by British musician Badly Drawn Boy, released on 26 June 2000. Damon Gough, who performs as Badly Drawn Boy, wrote, produced, and played several instruments on the album's eighteen tracks, several of which also feature accompaniment by members of the British indie rock bands Alfie and Doves.
The Hour of Bewilderbeast was released to great critical acclaim and went on to win the 2000 Mercury Prize, and has sold 455,000 copies in the United Kingdom as of September 2011.
---
Artist
Damon Michael Gough (born 2 October 1969), known by the stage name Badly Drawn Boy, is an English indie singer-songwriter and multi-instrumentalist.
Gough chose his stage name from a character in the show Sam and his Magic Ball, which he saw on TV at a party in Trafford, Greater Manchester, in 1995. Before he thought of using this name he made some business cards, each one unique, with a printed picture of a drawing by his nephew and a small collage by Gough.
A chance meeting with Andy Votel at the Generation X bar in Manchester, where Gough's friends Scott Abraham and Damon Hayhurst were contributing to an exhibition by the Space Monkey Clothing Company and Votel was DJing, led to the foundation of Twisted Nerve Records.
In 2002, Q magazine named Badly Drawn Boy in their list of the "50 Bands to See Before You Die", although this was as part of a sub-list of "5 Bands That Could Go Either Way" on account of Gough's tendency to talk and tell stories for extended periods in concert rather than play songs.
---
Badly Drawn Boy pseudonimo di Damon Gough (Lancashire, 2 ottobre 1969) è un cantautore e musicista inglese.
Damon Gough prende il nome di Badly Drawn Boy dal personaggio principale dello show televisivo "Sam and his Magic Ball", visto durante uno spettacolo a Trafford (Manchester) nel 1995.
Prima di usare questo nome per sé, realizzò dei biglietti da visita, tutti pezzi unici, con la stampa di un disegno di suo nipote, e un piccolo collage realizzato da lui stesso. Quindi li fece plastificare e li distribuì ad amici e avventori di locali di Blackburn e Manchester.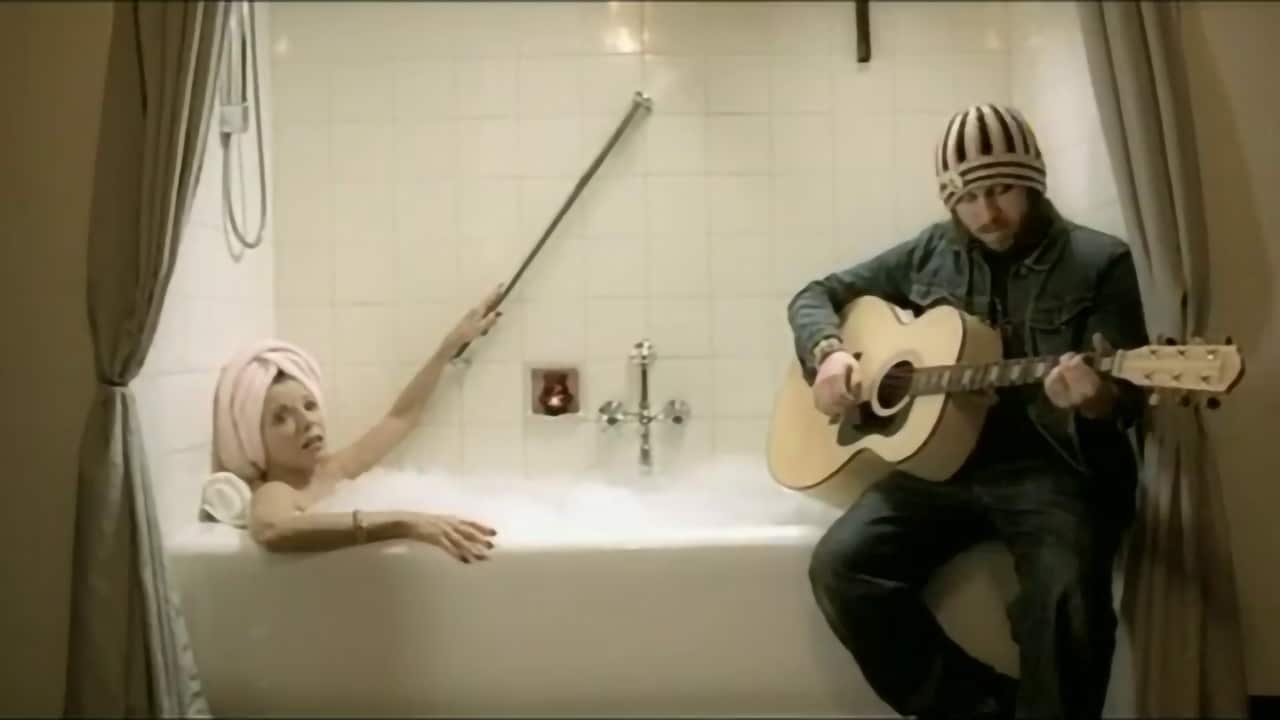 Lyrics
I've been pissing in the wind
I chance a foolish grin
And dribbled on my chin
Now the ground shifts beneath my feet
The faces that I greet never know my name
Just give me something
I'll take nothing
Just give me something
I'll take nothing
Now the drought is crippled by the rain
That hammers on my pain
We lose ourselves again
But all we need
Is to find a place to look
Our worm is on its hook
A love which dangles free
Let's watch it swim
Against the water's flow
In doubt the courage grows
With no guarantee
Just give me something
I'll take nothing
Just give me something
I'll take nothing
And so it goes
A moral to the tale
As tortoise catches snail
A strong heart will prevail
It keeps on pumping
It still needs something
Just give it something
I'll take nothing
Just give it something
To keep it pumping
And I'll take nothing
Just give me something
Testo
Ho pisciato nel vento
Rischio un sorriso sciocco
E mi gocciolava sul mento
Ora il terreno si sposta sotto i miei piedi
I volti che saluto non conoscono mai il mio nome
Dammi solo qualcosa
Non prendo niente
Dammi solo qualcosa
Non prendo niente
Ora la siccità è paralizzata dalla pioggia
Che martella il mio dolore
Ci perdiamo di nuovo
Ma tutto ciò di cui abbiamo bisogno
È trovare un posto dove guardare
Il nostro verme è agganciato
Un amore che penzola libero
Guardiamolo nuotare
Contro il flusso dell'acqua
Nel dubbio il coraggio cresce
Senza alcuna garanzia
Dammi solo qualcosa
Non prendo niente
Dammi solo qualcosa
Non prendo niente
E così va
Una morale alla favola
Come la tartaruga cattura la lumaca
Un cuore forte prevarrà
Continua a pompare
Ha ancora bisogno di qualcosa
Dagli qualcosa
Non prendo niente
Dagli qualcosa
Per mantenerlo pompato
E non prenderò niente
Dammi solo qualcosa