Rui Cardo Suggestions presenta grandi classici e perle nascoste, versioni ufficiali e live ricercati.

Enjoy! 😉
The Postal Service - Such Great Heights
Song
"Such Great Heights" is a song by American indie pop band The Postal Service. It was released as the lead single from their debut studio album, Give Up, on January 21, 2003 through Sub Pop Records.
The single includes a previously unreleased track, "There's Never Enough Time", and two cover tracks by The Shins and Iron & Wine of "We Will Become Silhouettes" and "Such Great Heights", respectively.
"Such Great Heights" ranked 27 on Rolling Stone's 100 Best Songs of the Decade list.
Background
"Such Great Heights" came together late in the recording process, and was one of the last songs the duo completed in June 2002. Its genesis came together "incredibly quickly," according to Gibbard, who felt it "seemingly came out of nowhere. It did feel that there was some sort of spiritual transcendence happening and the song being beamed down to me."
For Gibbard, the song was a thematic departure from his more melancholy subject matter: "I think 'Such Great Heights' is the first time I've ever written a positive love song," he told Rolling Stone, "where it's a song about being in love and how it's rad, rather than having your heart broken."
The song was written by Ben Gibbard and Jimmy Tamborello, and recorded in early 2002. Final recordings include backing vocals in the studio recording by Jen Wood, whose other collaborations include work for The Black Heart Procession and Joan of Arc. The single for "Such Great Heights" was the first CD released by The Postal Service, featuring cover artwork designed by Kozyndan. The release of the single served as a preview for the band's album, Give Up, which was released a month later.
Music video
The music video for "Such Great Heights" was directed by Josh & Xander, and premiered in April 2003.
Set in the clean room of a semiconductor fabrication plant, where, as the machinery assembles devices, two workers in bunny suits cast longing glances at each other. For most of the song, the two workers are primarily shown, interspersed with shots of the machinery working on silicon wafers.
When the bridge comes, the video leaves the two workers as one is carefully taking a wafer from the other, and dives into a sequence of shots of machines assembling wafers; then zooms in on a bank of chips; then zooms out to show the chips are inside of a satellite; then zooms in on the Earth and down to the city block containing EnergySolutions Arena (now the Vivint Smart Home Arena), in Salt Lake City, however the block has been replaced with a computer circuit.
From there, a match cut is made to a monitor in the factory displaying a similar looking computer chip; and this is the end of the sequence, cutting back to the two workers handing over the wafer.
Apple
The video was filmed inside a real fabrication plant run by Skyworks Solutions When the video premiered on iTunes, the Skyworks Solutions name and logo were blurred out during some scenes.
Josh & Xander later created a commercial for Apple Computer Inc. (now Apple Inc.) and Intel using similar footage. While strikingly similar to the music video, the commercial did not contain imagery of The Postal Service or a recording of its music. On January 19, 2006, Ben Gibbard stated on the band's website,
"It has recently come to our attention that Apple Computers' new television commercial for the Intel chip features a shot-for-shot recreation of our video for 'Such Great Heights' made by the same filmmakers responsible for the original."
In response, the band issued the following statement:
"We did not approve this commercialization and are extremely disappointed with both parties that this was executed without our consultation or consent."
---
Album
Give Up è il primo album in studio del gruppo musicale The Postal Service, pubblicato il 18 febbraio 2003 dalla Sub Pop Records.
Negli Stati Uniti l'album ha raggiunto il 114º posto nella Billboard 200 (la classifica dei 200 album discografici e EP più venduti negli Stati Uniti) vendendo oltre 650 000 copie.
---
Artist
The Postal Service è stato un gruppo musicale statunitense di genere indie pop, electropop, electronic dance music, e indie rock, composto dal cantante Ben Gibbard del gruppo Death Cab for Cutie e dal cantante e produttore James Tamborello, conosciuto con il nome Dntel e membro dei gruppi Headset e Figurine.
Storia
Il gruppo si è formato dopo che i due artisti avevano collaborato al singolo (This Is) The Dream of Evan and Chan, cantato da Gibbard, inserito nell'album Life Is Full of Possibilities di Dntel. Dopo il successo riscosso dalla canzone, è stato pubblicato un'EP contenente varie versioni remix della canzone registrate da altri artisti: Lali Puna, The Flaming Lips, Safety Scissors, Barbara Morgenstern e Superpitcher; dopo che anche l'EP ha avuto il favore del pubblico Gibbard e Tamborello hanno gettato le basi per delle collaborazioni future.
Il nome del gruppo è stato scelto dal modo in cui i due creano le loro canzoni: Tamborello scrive e registra la traccia degli strumenti che poi spedisce a Gibbard, che modifica le canzoni e aggiunge la traccia vocale (da lui cantata) rispedendo poi il tutto a Tamborello tramite lo United States Postal Service, il servizio postale degli Stati Uniti.
Give Up
L'album con cui ha debuttato il gruppo è Give Up, pubblicato il 18 febbraio 2003. Varie canzoni dell'album includono parti cantate da Jenny Lewis, cantante dei Rilo Kiley, e da Jen Wood. L'album è stato prodotto da Chris Walla che ha anche suonato la chitarra ed il pianoforte in numerose canzoni.
Give Up è stato l'album di maggior successo della Sub Pop Records dai tempi di Bleach, album di debutto dei Nirvana.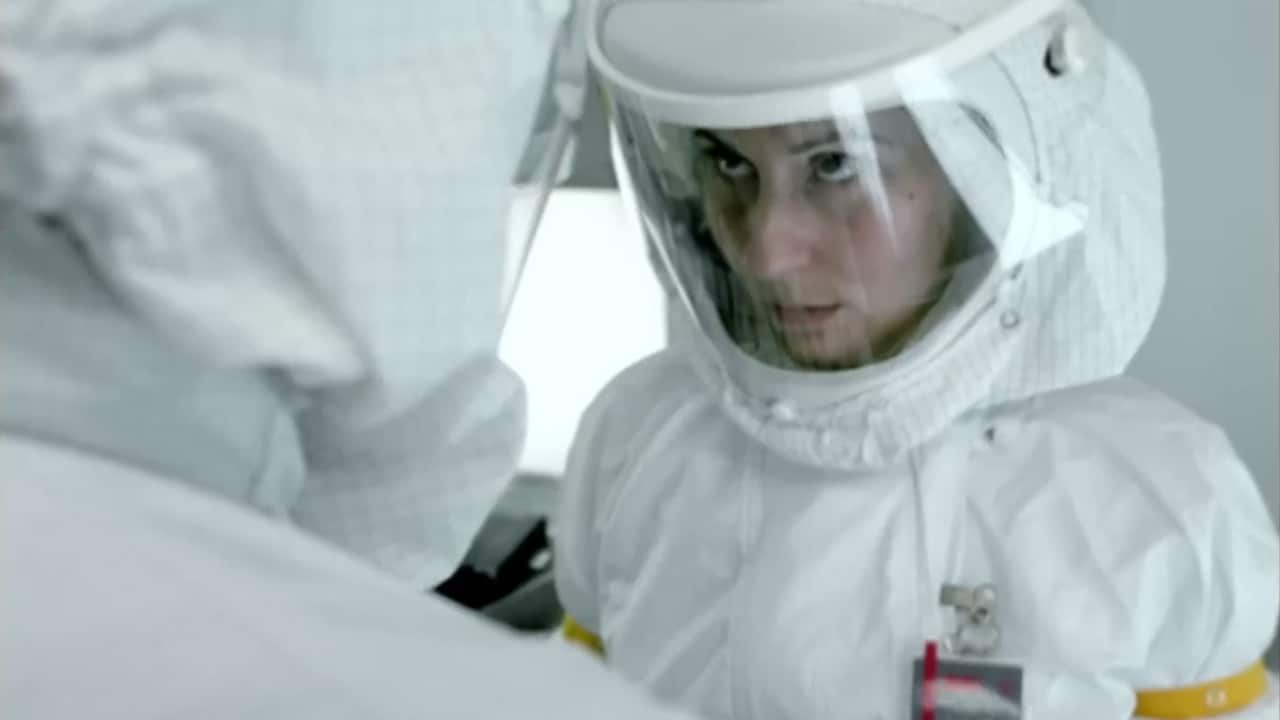 Lyrics
I am thinking it's a sign
That the freckles in our eyes are mirror images
And when we kiss they're perfectly aligned
And I have to speculate
That God himself did make us into corresponding shapes
Like puzzle pieces from the clay
And true, it may seem like a stretch
But it's thoughts like this that catch my troubled head when you're away
When I am missing you to death
When you are out there on the road
For several weeks of shows and when you scan the radio
I hope this song will guide you home
They will see us waving from such great heights
"Come down now," they'll say
But everything looks perfect from far away
"Come down now," but we'll stay
I tried my best to leave
This all on your machine but the persistent beat
It sounded thin upon listening
And that frankly will not fly
You'll hear the shrillest highs and lowest lows with the windows down
And this is guiding you home
They will see us waving from such great heights
"Come down now," they'll say
But everything looks perfect from far away
"Come down now," but we'll stay
Testo
Sto pensando che sia un segno
Che le lentiggini nei nostri occhi sono immagini simmetriche
E quando ci baciamo sono perfettamente allineate
E devo supporre
Che Dio stesso ci abbia creati in forme corrispondenti
Come pezzi di puzzle dall'argilla
Ed è vero, potrebbe sembrare una forzatura
Ma sono i pensieri come questo che prendono la mia disordinata testa quando sei via
Quando mi manchi da morire
Quando sei lì fuori sulla strada
Per diverse settimane di spettacoli e quando sintonizzi la radio
Spero che questa canzone ti guidi a casa
Ci vedranno salutare da alture così grandi
"Venite giù adesso", diranno
Ma tutto sembrerà perfetto da così lontano
"Venite giù adesso", ma rimarremo lì
Ho fatto del mio meglio per lasciare
Tutto questo sulla tua macchina ma il ritmo incessante
Sembrava fievole all'ascolto
E quello, sinceramente, non funzionerà
Sentirai gli alti più acuti e i bassi più bassi coi finestrini abbassati
E questo ti sta guidando a casa
Ci vedranno salutare da alture così grandi
"Venite giù adesso", diranno
Ma tutto sembrerà perfetto da così lontano
"Venite giù adesso", ma rimarremo lì