Rui Cardo Suggestions presenta grandi classici e perle nascoste, versioni ufficiali e live ricercati.

Enjoy! 😉
The White Buffalo - Wish It Was True
Song
Il brano Wish It Was True tratta dall'album Once Upon a Time in the West è inserito nel terzo episodio della prima stagione della serie televisiva Marvel The Punisher.
---
Album
Dopo un altro EP, Prepare for Back & Blue uscito nel 2010, nel 2012 hanno pubblicato un nuovo album Once upon a Time in the West che ha ottenuto buone recensioni dalla critica di settore.
---
Artist
The White Buffalo is the professional moniker and stage name of American musician and singer/songwriter Jake Smith.
---
The White Buffalo è un progetto musicale capitanato dal cantautore statunitense Jake Smith con la collaborazione di Matt Lynott alla batteria e Tommy Andrews al basso.
Il nome del gruppo rimanda al bisonte bianco, animale sacro alle tribù native americane. Il loro stile è influenzato sia dal country o dal blues ma anche dal rock classico ed è caratterizzato dalla voce profonda di Smith, a metà strada tra quella di Eddie Vedder e quella di Bruce Springsteen mentre i testi narrano un'America passata, fatta di fuorilegge e strade polverose.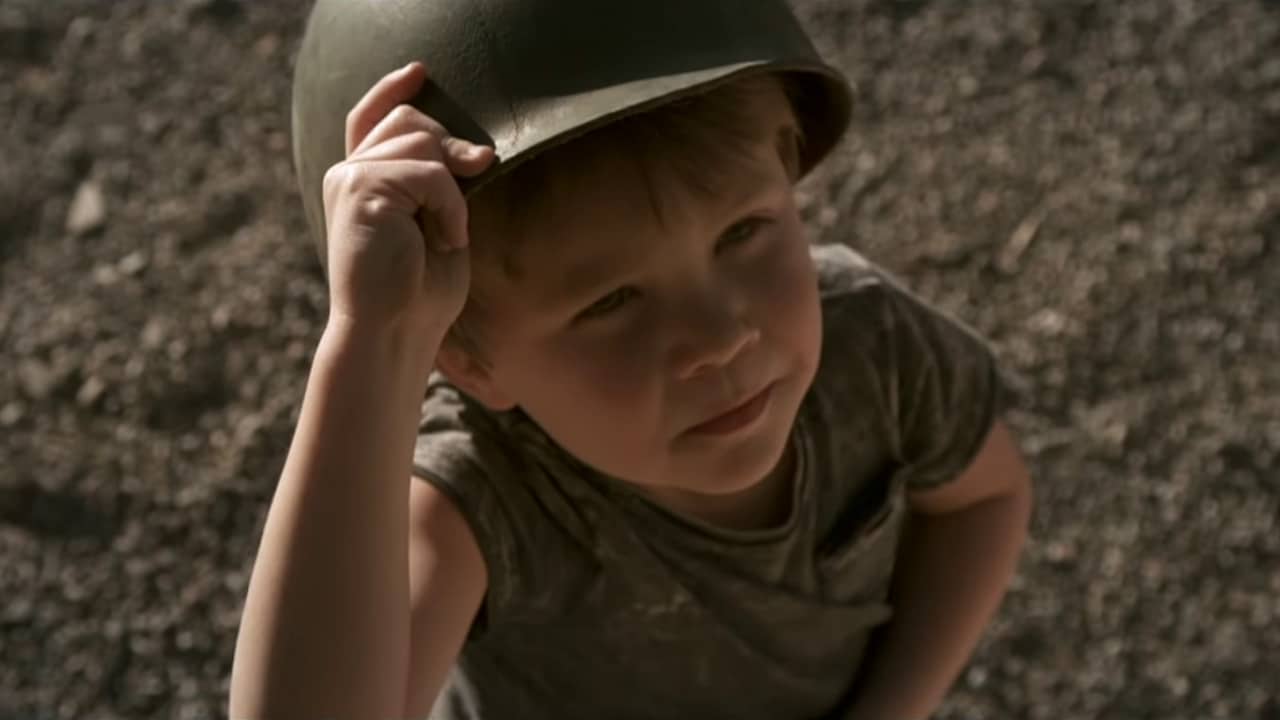 Lyrics
Mother, I tried to do right by you
To do what you asked me to
I did wrong and I knew
Mother I tried to behave for you
Now I'm a digging a grave for you
It was all I could do
Find a way back home, make everything new
But I wish it was true
Father, well I'll give my soul to you
I came in blind folded for you
It was all that I knew
Open your arms and I'll fly out of hell up to you
I wish it was true
Boy come on out from the cold
Your lost outside there don't you know
It's not what you say it was you do
Just keep wishing your wishes are true
Well your dreams there reality
There's no pain there's no misery
Just polish the blood and the bruise
For there's just no way you can lose
But I wish it was true
Country, I was a solider for you
I did what you asked me to
It was wrong and you knew
Country, now I'm just a stranger to you
A number, a name it's true
Throw me away when you're through
Home of the brave and the free, the red white and blue
But I wish it was true
Testo
Madre, ho cercato di fare il bene per te
Fare quello che mi hai chiesto
Ho sbagliato e lo sapevo
Madre, ho cercato di comportarmi bene per te
Adesso sto scavando una fossa per te
Era tutto quello che potevo fare
Trova un modo per tornare a casa, fai tutto nuovo
Ma vorrei che fosse vero
Padre, beh, ti darò la mia anima
Mi sono fidato ciecamente di te
Era tutto quello che sapevo
Apri le tue braccia e io volerò via dall'inferno fino a te
Vorrei che fosse vero
Ragazzo vieni fuori dal freddo
Ti sei perso là fuori, non lo sai
Non è quello che dici quello che hai fatto
Continua a sperare che i tuoi desideri siano veri
Bene, i tuoi sogni sono realtà
Non c'è dolore non c'è miseria
Pulisci solo il sangue e il livido
Perché non c'è modo che tu possa perdere
Ma vorrei che fosse vero
Paese, ero un soldato per te
Ho fatto quello che mi hai chiesto
Era sbagliato e lo sapevi
Paese, ora sono solo un estraneo per te
Un numero, un nome è vero
Buttami via quando hai finito
Patria dei coraggiosi e liberi, dei rossi bianchi e dei blu
Ma vorrei che fosse vero