Rui Cardo Suggestions presenta grandi classici e perle nascoste, versioni ufficiali e live ricercati.

Enjoy! 😉
We Are Scientists - Impatience
Album
Brain Thrust Mastery è il terzo album discografico in studio del gruppo musicale indie rock statunitense We Are Scientists, pubblicato nel 2008. Impatience fa parte dell'album.
---
Artist
I We Are Scientists, conosciuti anche come W.A.S., sono un gruppo indie rock formato a Claremont, California, nel 2000 da Keith Murray, Chris Cain e Michael Tapper.
Storia
I componenti della band si conobbero durante il college. Keith Murray e Chris Cain erano al Pomona College; Michael Tapper era al Harvey Mudd College, distante pochi chilometri, sempre nell'area di Claremont. Il trio si formò ufficialmente dopo la laurea, ma nel frattempo aveva tenuto frequenti concerti gratuiti nei vari college della regione.
Il nome del gruppo è preso da una canzone dei Cap'n Jazz.
La band pubblicò due LP - Safety, Fun and Learning (In That Order) e Bitchin! - e due EP - In Action EP e The Wolf's Hour EP - autoprodotti, mentre l'LP di debutto, With Love and Squalor, fu prodotto dalla major EMI/Virgin Records nel 2005. I primi tre singoli sono "Nobody Move, Nobody Get Hurt", "The Great Escape" and "It's a Hit". Ogni singolo ha un suo video, e tutti e tre sono presenti nella loro prima raccolta, Crap Attack, che inoltre include b-side e un live show.
Nel 2006, i We Are Scientists iniziarono un tour con gli Arctic Monkeys, Maxïmo Park e Mystery Jets come parte nel NME Shockwaves Tour, suonando a Cardiff e Nottingham.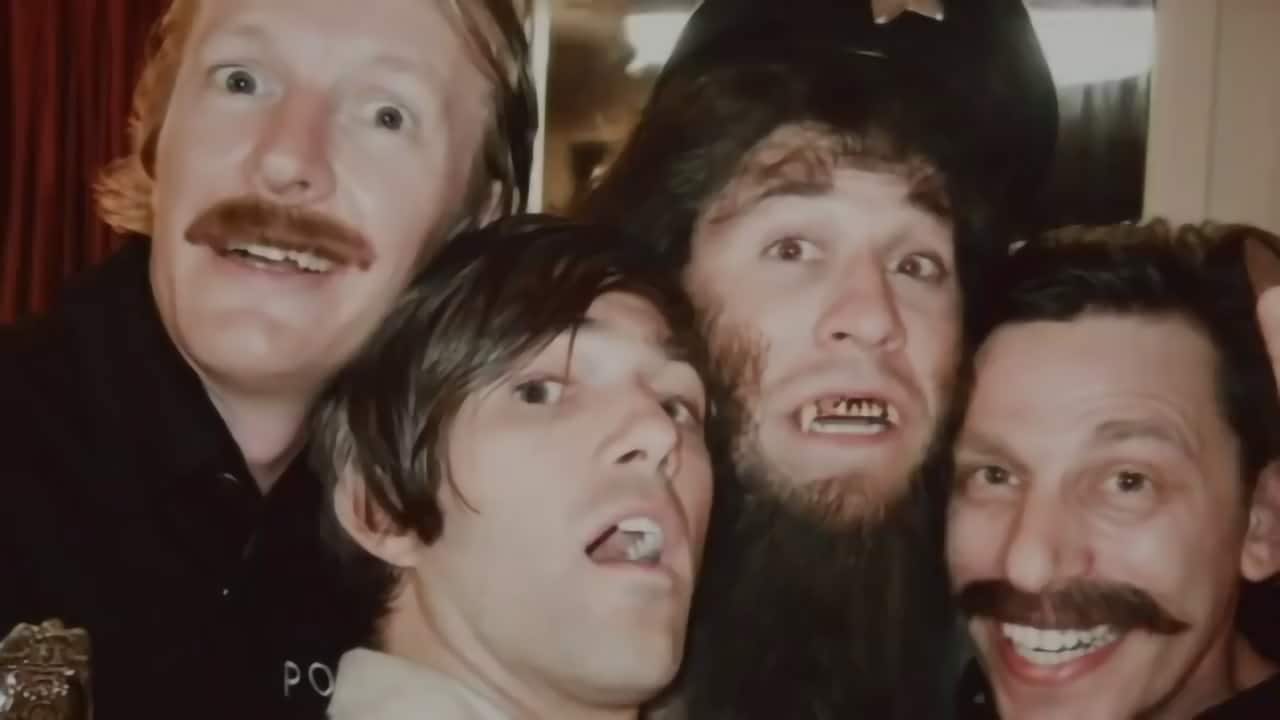 Lyrics
I'm not calming down
What's this all about?
All I know is I don't need this tone you're taking
Forget what I said
For every promise kept
There's a thousand I don't even know I'm making
So it's time that you stop being so impatient
Oh, it's time that you stop being so impatient
Your philosophy
Is totally lost on me
Well, I promise I don't mean to have you waiting
And that attitude
Won't do any good
When the problem's only as real as you've made it
So it's time that you stop being so impatient
Oh, it's time that you stop being so impatient
Why not try to take it down?
You're gonna have to wait this out
Or tell me now where the fuckin' fire is
Your philosophy
Is totally lost on me
Well, I promise I don't mean to have you waiting
And that attitude
Won't do any good
When the problem's only as real as you've made it
So it's time that you stop being so impatient
Oh, it's time that you stop being so impatient
You're so impatient, you're so impatient, you're so impatient
Testo
Non mi sto calmando
Di cosa si tratta?
Tutto quello che so è che non ho bisogno di questo tono che stai assumendo
dimentica ciò che ho detto
Per ogni promessa mantenuta
Ce ne sono mille che non so nemmeno di fare
Quindi è ora che la smetta di essere così impaziente
Oh, è ora che la smetta di essere così impaziente
La tua filosofia
È totalmente persa per me
Bene, ti prometto che non intendo farti aspettare
E quell'atteggiamento
Non servirà a niente
Quando il problema è reale così come l'hai risolto
Quindi è ora che la smetta di essere così impaziente
Oh, è ora che la smetta di essere così impaziente
Perché non provare a rimuoverlo?
Dovrai aspettare che finisca
O dimmi adesso dov'è il fottuto fuoco
La tua filosofia
È totalmente persa per me
Bene, ti prometto che non intendo farti aspettare
E quell'atteggiamento
Non servirà a niente
Quando il problema è reale così come l'hai risolto
Quindi è ora che la smetta di essere così impaziente
Oh, è ora che la smetta di essere così impaziente
Sei così impaziente, sei così impaziente, sei così impaziente